WWE
WWE Fans React to Gillberg vs Drew McIntyre Faceoff in a Hilarious Segment on Raw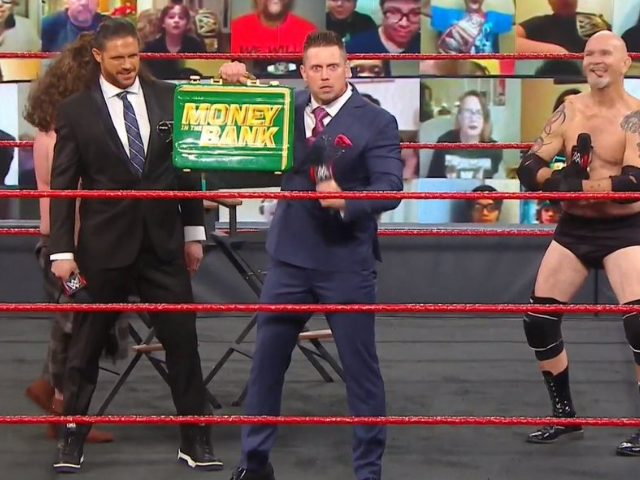 The Miz and John Morrison executed a weird promo on WWE Raw: January 18th, 2021. The segment included Gillberg and an overweight version of Drew McIntyre.
Both Miz and Morrison argued at various points during the segment. Once it was about the bad acting skills of the fake McIntyre. Gillberg, on the other hand, was imitating Goldberg throughout the segment.
The idea behind the segment was to allow The Miz and John Morrison to convey that the former will most likely cash in his Money in the Bank contract at Royal Rumble 2021 during the match between Drew McIntyre and Bill Goldberg. Fans realized that The Miz was all talk and started boo-ing him.
Now, if there's one thing that the WWE Universe can count on, it's the fan reactions to the segments. The audience had a mixed and powerful reaction to The Miz and John Morrison's segment.
Certain fans believed that this segment should not have ever made it to the live show.
Some fans found the segment hilarious and overall appreciable.
Some fans gave their reaction only about Gillberg's return. In fact, this section of the fanbase believes that Gillberg executed his part better than The Miz or Morrison.
The overall verdict for the WWE Raw segment
The company could have created a better segment considering both Superstars are hard-working pro-wrestlers. It seemed a bit stretched in terms of creative writing.
WWE doesn't have limited options for bringing someone back. Some fans called out WWE for writing this segment for The Miz and John Morrison.
Royal Rumble 2021
Drew McIntyre will put the WWE Championship on the line against Bill Goldberg at Royal Rumble 2021. Almost everyone is eagerly waiting to see how the match pans out.
It is unlikely that McIntyre will fall considering WWE is possibly booking Goldberg because of the lack of Superstars on the roster. However, if The Miz cashes in his Money in the Bank contract regardless of who wins, then WWE might have plans of making the title change hands more than once that night.
Who do you think will win the Royal Rumble 2021: WWE Championship match? Let us know in the comments below.