Golf
Winner's Bag: Bryden Macpherson – Golf Challenge NSW Open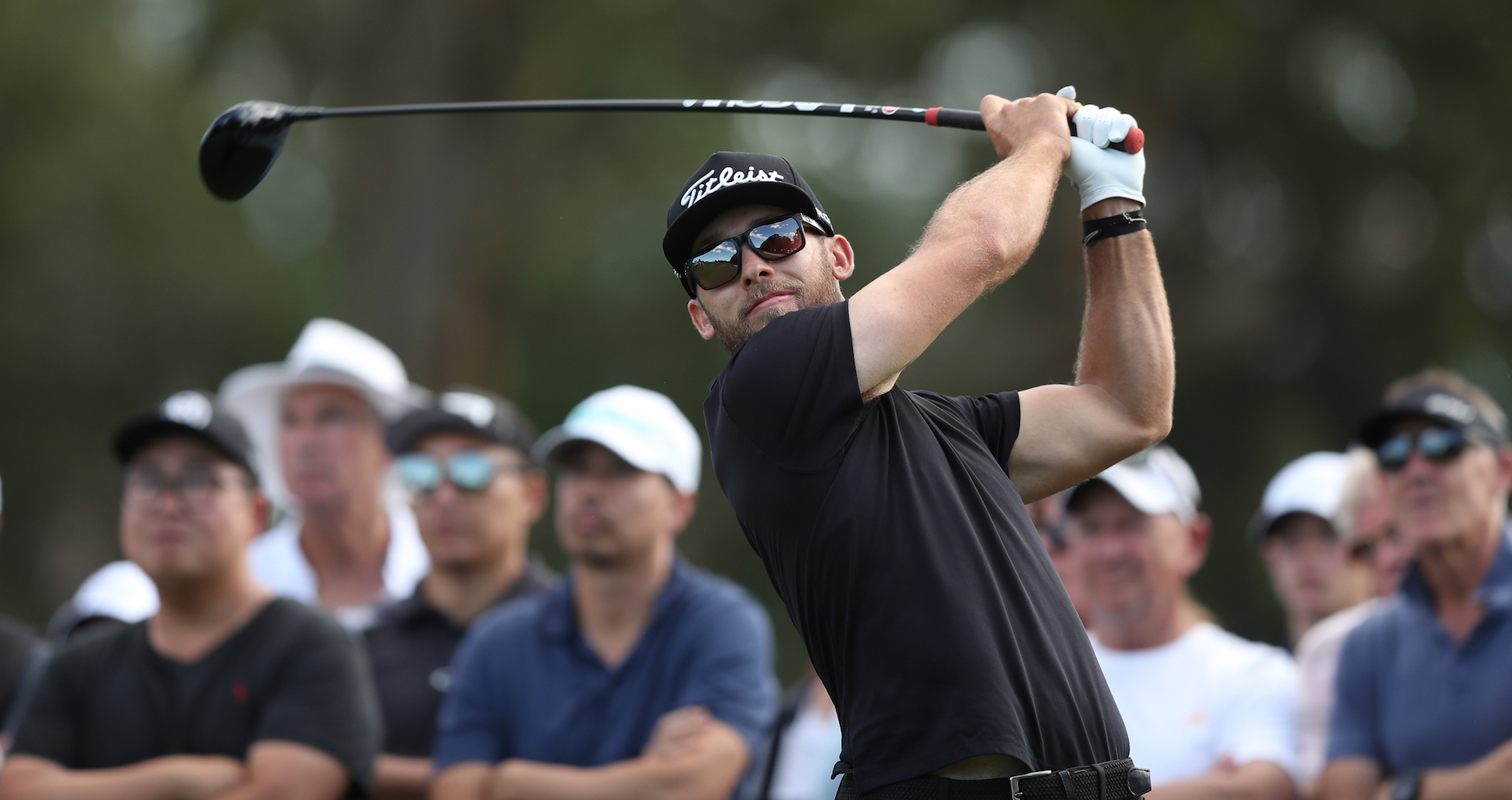 WINNING SCORE: 18-under-par, 266.
EQUIPMENT CHOICE:
DRIVER: Titleist TSi4 with 10° loft, fitted with LA Golf Trono 75 TX shaft.
3-WOOD: Titleist TSi2 with 16.5˚ loft, with LA Golf Trono 75 TX shaft.
IRONS: Titleist U500 (2-iron) and Titleist 620 MB (4-iron to pitching wedge), with True Temper Dynamic Gold X7 shafts.
WEDGES: Titleist Vokey Design SM8 (50˚-12° F Grind bent to 49°) and Titleist Vokey Design Wedgeworks (54° M Grind & 58° K Grind), with True Temper Dynamic Gold X7 shafts.
PUTTER: Bettinardi SS28 Slotback Armlock.
BALL: Titleist Pro V1.
EQUIPMENT NOTES:
Having rebuilt his golf swing under the watchful eye of former Tour player Brad Hughes, Macpherson has also made significant changes to his equipment. The former British Amateur champion making his irons and wedges six degrees flat and heavy to feel the club more and help eliminate the left side of the course. His driver, which is Titleist's smaller and lower spinning TSi4 option, and 3-wood fitted with LA Golf's extremely stiff graphite shafts.
Dressed in all black on the final day and uniquely winning a Tier 1 PGA Tour of Australasia event while pulling his own clubs on a club hire buggy, Macpherson is one the seemingly ever growing number of Tour players using an Armlock putter, originally made popular by Matt Kuchar and used to major glory by Bryson DeChambeau. Macpherson opts for a Bettinardi model with the brands grooved 'FIT Face'.
Macpherson was part of an all Titleist golf ball top-10 and his victory makes it a clean sweep for the brand's Pro V1 and Pro V1x on the PGA Tour of Australasia in 2021.
QUOTE: "I knew that if I could play good golf, solid golf, and stick to what I was doing, if I got lucky, I would either play great or the other guys wouldn't play fantastic. And those were the two scenarios in which I was going to win and that was a pretty good bet for me." – Bryden Macpherson.

© Golf Australia. All rights reserved.