Australia
Why Demons midfield stars will have to park their egos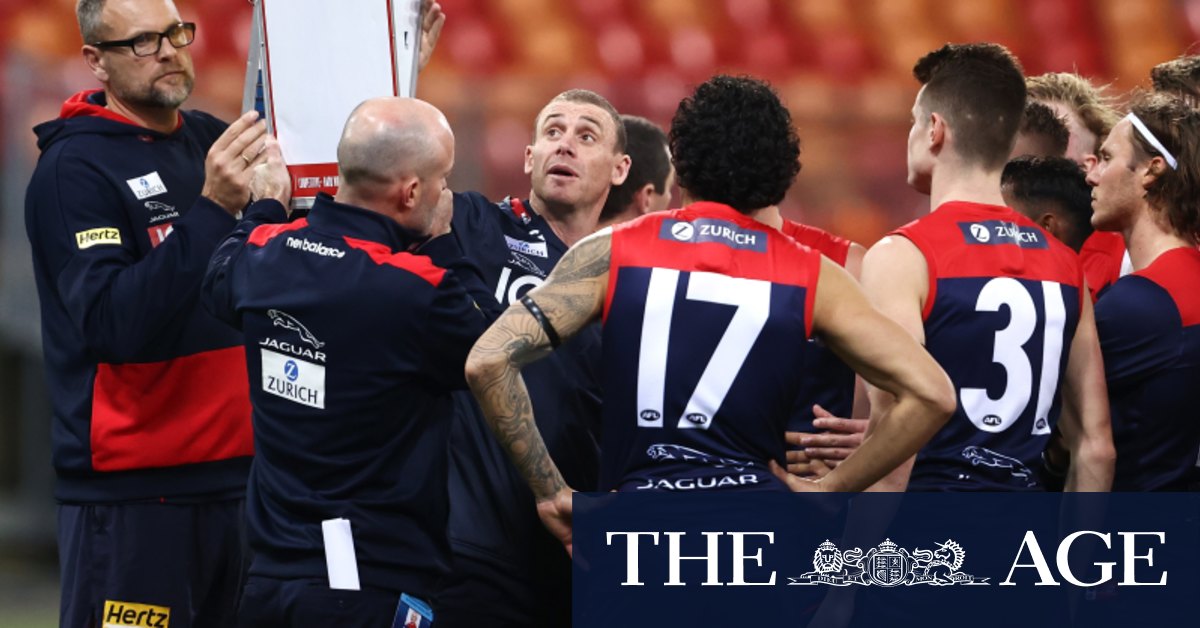 This is fine for Petracca, who is the team's most potent forward and should be following the Dustin Martin template of winning contests forward of centre. But it will be a challenge for competitive animals Oliver, Brayshaw and Viney, who will have their share of midfield duties reduced.
The attitude of those players to accepting a lighter load could well determine how the Demons fare. The ramifications of another season outside the finals are significant and it goes beyond Goodwin's survival – the Dees also have to re-contract Oliver this year and, in 2022, a free agent Petracca, who is on the cusp of becoming a top-six player in the competition.
James Harmes, who spent time across half-back last year, is slated to be one of Melbourne's wing options, while Ed Langdon, excellent in 2020, will be another outside runner. McDonald had been earmarked for a wing position after shedding weight, but the loss of Brown for the early games, means he'll start manning the goalsquare.
The game style will shift to one that is predicated on forward-half turnovers. While this is hardly original, it represents a gamble for Goodwin, given that Melbourne does not have the kind of forward riches of Richmond, Geelong or West Coast.
By seeking to play a "front half" game, those Demon mids will be more aggressive in their positioning, pushing up higher and affording their improved defence a little less protection. So, Steven May and Jake Lever must hold their own in more one-on-one contests.
Jayden Hunt will be re-deployed to half-back, where the Dees hope his dash will be assisted by the new man-on-the-mark rule.
Lever's strength has been intercepting and reading the ball in flight rather than defending an opponent. In the scratch match against the Tigers, he grabbed nine intercept marks, suggesting he is finding the form that the Demons budgeted on when they traded two first rounders for him.
Loading
Overall, Melbourne's issue has been that they are a team that is less than the sum of their parts, less than the accumulated output of individuals. May, Petracca and Gawn were superb last year, as was Langdon, while Viney regained his mojo. Yet, they didn't make the eight. On Monday, Oliver, Viney, Brayshaw and Christian Salem will be absent when they face the Bulldogs in an intriguing pre-season game.