Motivation
White Sox see Abreu's MVP as 'motivation'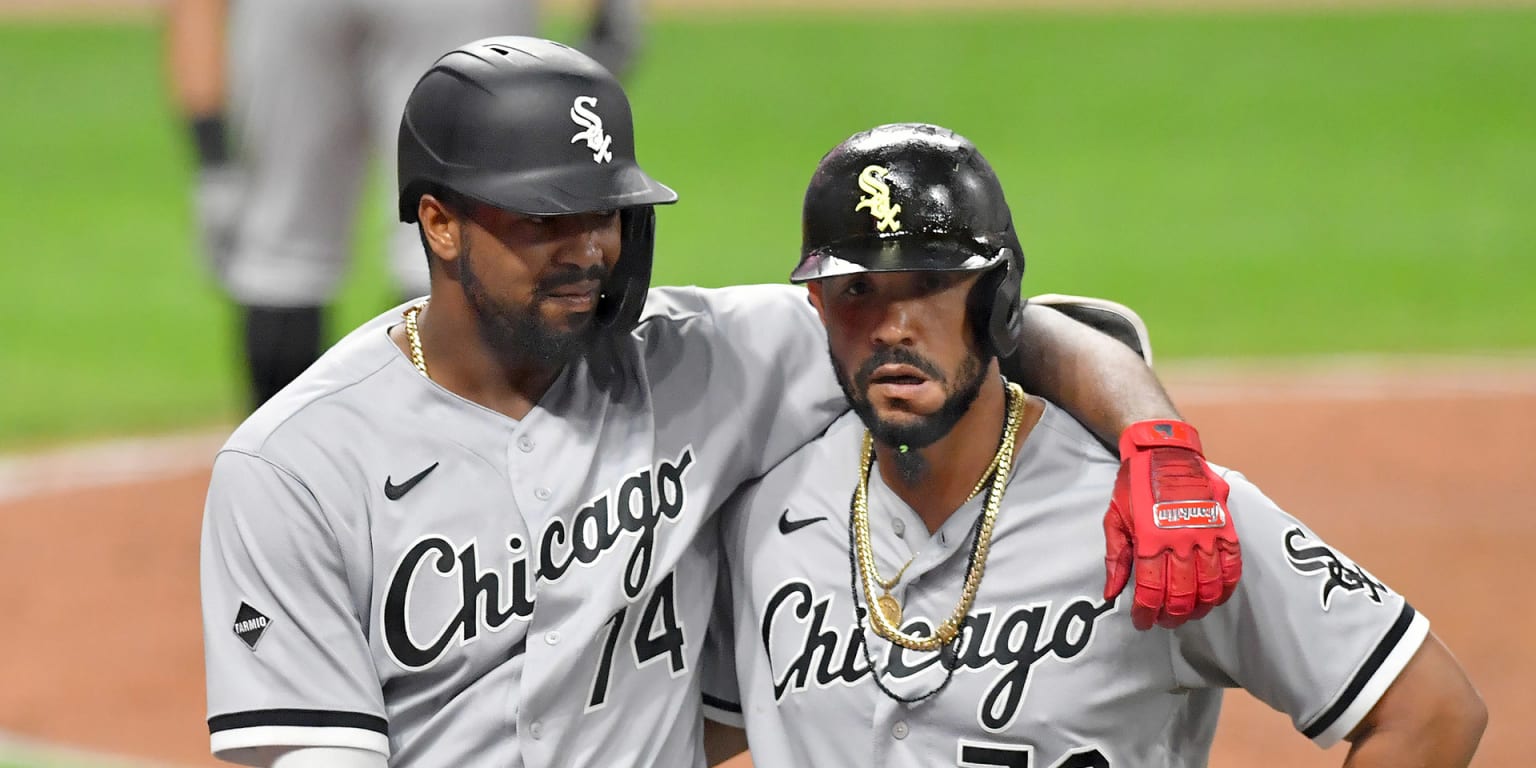 CHICAGO – Winning the 2020 American League MVP Award was a big moment for José Abreu and his entire family. It was an equally big moment for his White Sox baseball family holding Abreu in such high esteem.
"It was a really beautiful thing," said White Sox ace Lucas Giolito of the first baseman. "I couldn't say enough amazing things about him, not only as a player, but as a person. I think that it will definitely kind of serve as motivation for some of our younger position players to continue to get after it."
In 60 games, Abreu slashed .317/.370/.617 with 19 home runs, 15 doubles and 60 RBIs to lead the AL for a second straight season. His performance punctuated a highly successful seven-year run with the White Sox and definitively answered critics who felt he was regressing.
Better days could still be ahead for the 34-year-old Abreu. Better days clearly are on the horizon for the White Sox, who will follow Abreu, as Tim Anderson once said.
"Abreu's like a big brother or even a father-like figure to a lot of our younger Latin players," Giolito said. "The entire team, we've been calling him our MVP for years. And for him to actually go out and win that MVP Award, very much well-deserved, was a special moment.
"Abreu already leads by example. I mean the amount of work he puts in on a daily basis is just astounding. I know that he has a bunch of guys under his wing, kind of showing them the ropes. Now he has that big piece of hardware to kind of be like, 'Yeah, this is what you get if you work like this.' It's going to be great for our team."
Katz's impact
Giolito has worked with Ethan Katz, the new White Sox pitching coach, since he was in high school at Harvard-Westlake in Los Angeles. He can speak directly to what can be learned from Katz, but Giolito is more excited by the work Katz is doing with his mound mates.
"Having a pitching coach that's very hands on, that cares deeply about getting the best out of all of his players, is willing to put in the work every single day for that to happen, it's hugely important, especially in this day and age of baseball," Giolito said. "Ethan is definitely very, very good at that.
"I know this offseason, he was constantly sending video, receiving video, on FaceTime, on Zoom, with a bunch of different pitchers in our organization, showing them drills, giving feedback, all that kind of stuff. Now I'm excited to see what the hands-on work's going to be."
He Said it
"I just saw him for the first time today at the facility. He looks great, body looks good, all that stuff's checking off. I know that he's been working very, very hard. Despite the decision to not play last year, he definitely missed baseball, he's excited to be back. And the expectations [for him] are pretty high. He has some of the best stuff in the league." — Giolito on Michael Kopech, the No. 2 White Sox prospect, who has not pitched in the Majors since 2018.