Formula 1
Weekly F1 Recap: Calendar changes, Hamilton contract rumours & more
Home > Formula 1 >
Weekly F1 Recap: Calendar changes, Hamilton contract rumours & more
Wesley Branton |
January 10, 2021 @ 11:59 pm
---
Yup, ads are super annoying. Trust me, I get it. This isn't one of the websites that's going to force you to whitelist this website or hide content behind expensive paywalls. Sites like those are ruining the free internet.
However, please remember that I have bills to pay to keep this website alive and running. I enjoy doing this and spend a lot of time working on this website. The easiest thing you can do to show your support is to whitelist RacingClothesline.com in your ad blocker's settings.
Still don't want to? Then consider donating to show your support.
News of potential changes to the 2021 F1 calendar highlights what could be another uncertain year for the sport amidst the coronavirus pandemic. Speculation about the future of Lewis Hamilton's contract also dominated the F1 headlines this week.
Although 2021 has only just started, it's already become clear to most that the upcoming Formula One season will not be the straight forward season that everyone was hoping for after a chaotic 2020. The Australian Grand Prix is likely to be postponed to later in the year. The race was originally scheduled for March 21, followed by Bahrain the following weekend. It's rumoured that the race will be moved to November 21, filling the gap between the Brazilian and debut Saudi Arabian races and creating a run of four consecutive races leading to the season finale.
The Chinese Grand Prix could also be at risk, with reports suggesting that the event will be removed from its April 11 slot on the calendar. That could create nearly a month-long wait between the new season opener in Bahrain on March 28 and the yet to be confirmed race at San Marino (likely) on April 25. The event organizers have submitted a formal request to reschedule the event to the second half of the year.
Reports also suggest that there may be changes to pre-season testing in the works, which could see it greatly delayed and moved to a new location. Originally set to take place the first week of March in Barcelona, pre-season testing may be moved to Bahrain. This change was previously discussed and dismissed by the teams but is understood to be under discussion again, as it makes the most logistical sense if Bahrain is the season opener. With the F1 regulations requiring pre-season testing to be held a minimum of 10 days prior to the first practice session of the season, this could see the three-day pre-season test pushed back as late as March 16, with teams simply staying in Bahrain until after the first race.
With the first race of the season still so far away, it will be a while before fans will see the cars back on track. Aston Martin teased fans with a sneak peek of the team's new colours. The team is likely to be British Racing Green (as largely predicted by fans) instead of the pink that Racing Point fans became accustomed to. Aston Martin also confirmed a title sponsorship with Cognizant, an American IT company.
The Williams team, now being restructured under new owners, will be strengthening their partnership with Mercedes in 2021. Williams will stop manufacturing their own gearboxes and hydraulics, opting to source some from Mercedes. According to a statement from Williams, the partnership will "enable Williams to implement a more efficient design and manufacturing process in-house in the long-term". Despite the new partnership, Williams will "continue to design and manufacture other chassis parts."
As some countries enter lock-down again due to COVID-19, Lando Norris has sparked some controversy after testing positive for the virus on Tuesday while on vacation in Dubai. The Brit began experiencing mild symptoms and is currently self-isolating in a hotel.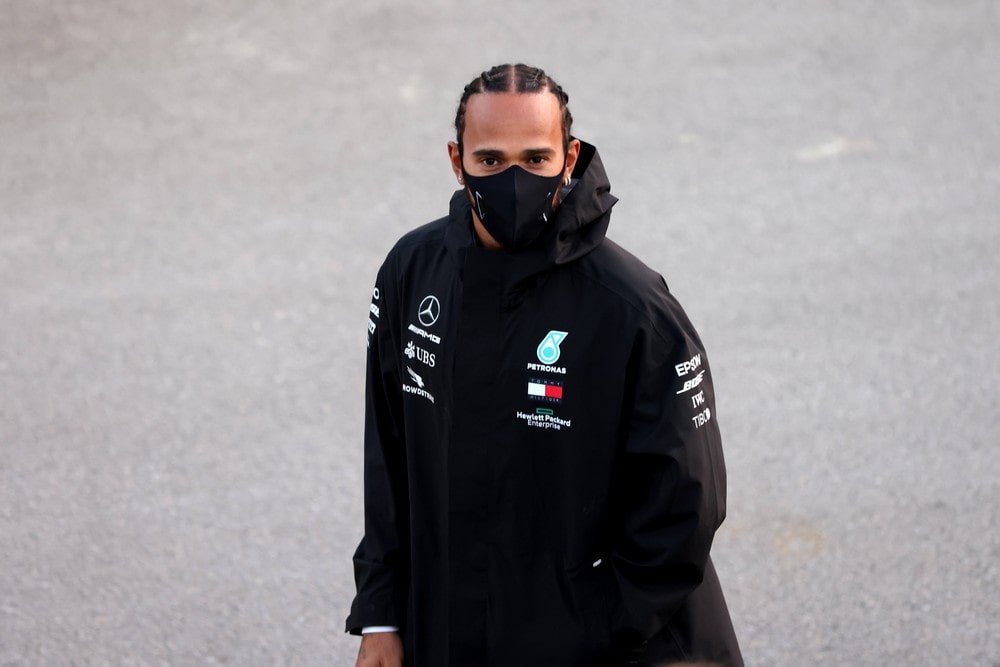 Speculation continues to circle around the vacant seat at Mercedes. This is the only unconfirmed seat on the grid, with the Silver Arrows having not yet reached an agreement with their reigning World Championship driver, Lewis Hamilton. Sources suggest that Hamilton has already rejected a contract extension offer in November, with salary reductions believed to be the primary point of contention between the two parties.
But a contract may be on the way for the seven-time world champ, with a team shareholder reportedly willing to cover a large slice of Hamilton's salary. Ineos, a British chemical company, purchased a 33% ownership in the team at the end of 2020. Despite the rumours, Mercedes insists it's in no rush to finalize Hamilton's contract and it could be left until the eve of pre-season testing in March.
One man who will not find himself on the F1 grid this upcoming season is Alex Albon, having been demoted to the role of reserve driver on Red Bull to make room for Sergio Perez. Albon will also be taking part in some DTM events in 2021 on Red Bull's new team, alongside F1 hopeful Liam Lawson.
---
Like this article? Share it with your friends: