WWE
Watch WWE's Barbie Doll Exposing On TV
Kelly Kelly is that rare WWE Diva in history who had her own expose show. It was back then when ECW (Extreme Championship Wrestling) was still in existence when WWE managed to get her under a contract. She was modeling for different brands when the company managed to grab her under their banner. Back in 2006, she was just the age of 19 while receiving the biggest offer of her professional wrestling career.
WWE contacted her modeling agency and invited her to their then-developmental territory, Ohio Valley Wrestling (OVW), for a tryout. Despite having no previous wrestling experience she was offered a contract, which she eventually signed in May 2006.
Kelly Kelly Promotes Lingerie Cloth Brand Spreading 2021 New Year Vibes
Watch Kelly Kelly Exposing On TV
After being signed to the main roster of the company, she continued to fly back and forth to OVW's base city Louisville, Kentucky once a week to work shows. Kelly Kelly started as a ring announcer and referee, then as a wrestler.
Stephanie McMahon: WWE Legend Would Love To Date The Billion Dollar Princess
Real-name Barbie Blank, Kelly Kelly debuted as an exhibitionist in character. It was Vince McMahon himself who named the character and she also demonstrated how to flaunt her killer figure on TV. Weeks after weeks, she was seen doing stripteases in front of the crowd.
You may check out some of those videos over her through these given videos. Quite often, Kelly used to be interrupted by her on-screen boyfriend, Mike Knox.
As years passed, Kelly Kelly became the most genetically beautiful Diva of the WWE roster. Eventually, she was dating a number of male superstars as admitted by Randy Orton In a flashback interview. In fact. A lot of male performers had slept with her. Orton mentioned that more than ten superstars must have had enjoyed their times with her. CM Punk, Chris Jericho, Big Show, and more must be present on that list.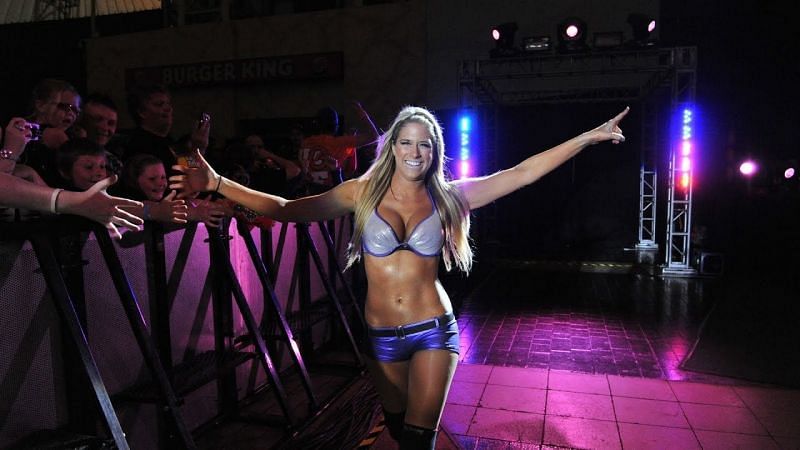 Kelly Kelly is now done with her WWE career and she is well-settled in her personal life. WWE's Barbie Doll is officially getting ready to tie the knots for the second time in her life. The former WWE Divas Champion is now engaged to be married to her boyfriend, Joe Coba. The resident of Los Angeles, California has apparently been proposed by Coba on the hillside, going by the released pictures and videos shared on social media, earlier this year.