MMA
WATCH: Spurs' Rudy Gay Channels Inner MMA Fighter Against Lakers' Anthony Davis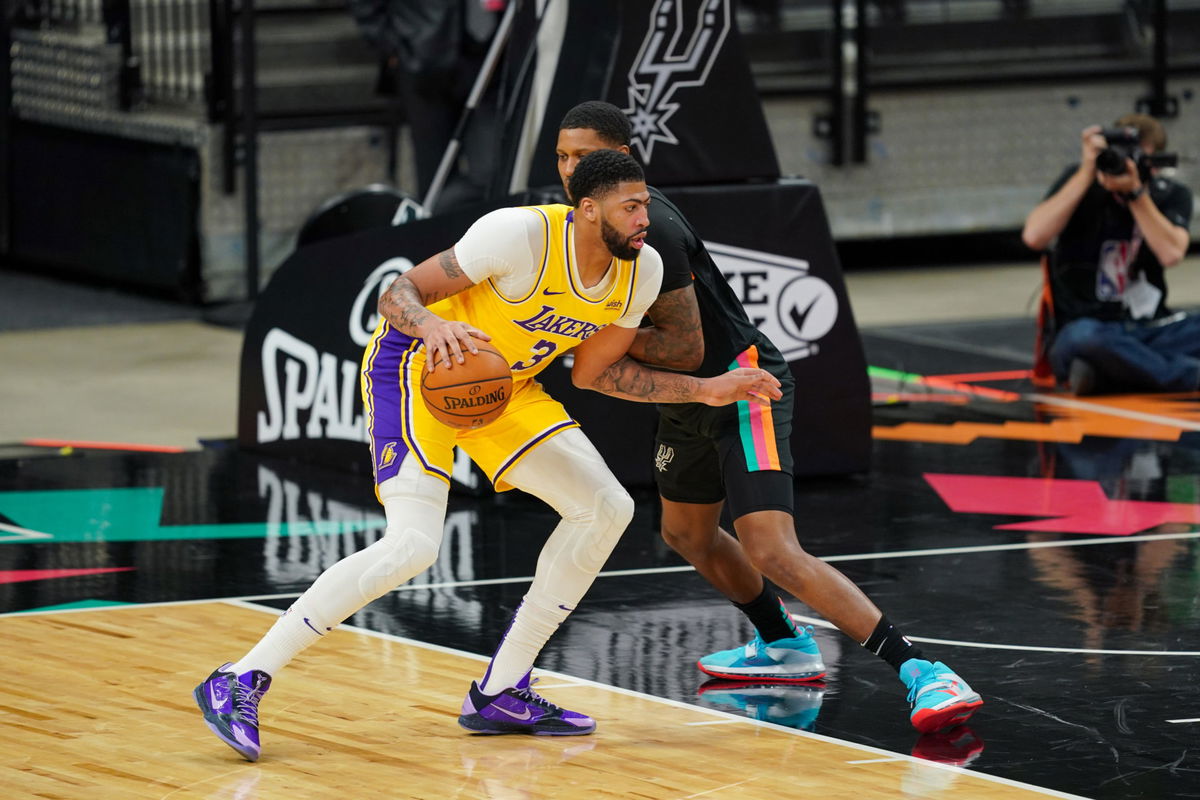 Los Angeles Lakers' Anthony Davis is practically unstoppable when he is in his rhythm. His freakish athleticism combined with his ability to score from anywhere on the court makes it impossible for opponents to develop a comprehensive plan to tackle him. However, San Antonio Spurs' Rudy Gay may have found an unorthodox way to stop him.
Anthony Davis gets 'choked out'
The Los Angeles Lakers are playing the San Antonio Spurs at the Staples Center. When Anthony Davis chose to drive to the basket, Rudy Gay decided to bring him down so he couldn't get the easy bucket.
Up until this point, Davis had been in great scoring form; hence, Gay did the only thing he could to stop him; he put him in an MMA-style chokehold.
The choke-hold was obviously in good fun as the two players shook hands and looked friendly after getting up. It is always good to see players on opposing teams getting along so well. As things stand, the Spurs have a small lead against the Lakers, but LA has been looking to cut it down and bring themselves back into the game.
Davis is one of the best players in the NBA and he proved that last season. After joining the Lakers, AD and LeBron James became a lethal combination in the NBA. Both of them performed at an exceedingly high level.
For his performances, Davis was named to the All-NBA first team alongside LeBron James.
AD playing big-time
In the playoffs, Davis played phenomenal basketball and was one of the best players for the Lakers. With Davis and LeBron compensating for each other's rare off days, the Lakers developed an invincible squad. In the NBA finals, Davis was phenomenal.
Davis helped the Lakers win their first NBA championship in 1o years and was a strong contender for Finals MVP. However, LeBron's performances were too good to be denied the coveted title. Davis re-signed with the Lakers in the off-season with a max contract extension.
Will Anthony Davis help the Lakers retain their NBA championship? Regardless, the Lakers will be happy to have Davis in their ranks now.
Get notified about breaking news and watch highlights on the go; join the Arena on NBA Hoops