NASCAR
WATCH: NASCAR Xfinity Race Favorites Austin Cindric, AJ Allmendinger in Massive Crash Early at Daytona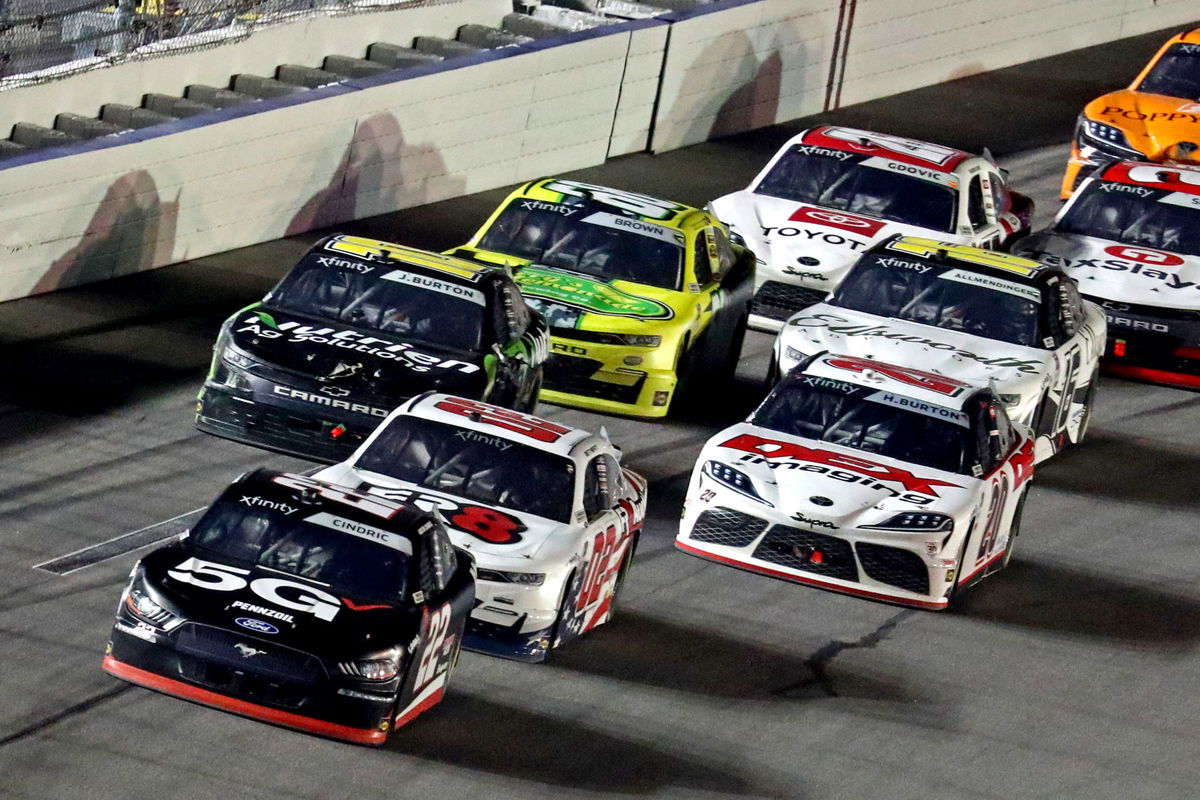 During the final lap of the opening stage of the NASCAR Xfinity Series race at the Daytona road course, there was a wild incident. Apparently, AJ Allmendinger and Austin Cindric were battling for the lead. There was a lot of bumping and barging, culminating in Allmendinger being spun out of the race, mere meters from the finish line.
Admittedly, this was possibly a case of desperate times calling for desperate measures. However, Cindric got the impression that Allmendinger was to blame for the incident. This was because he shouted on the radio, "What was that!? What an idiot!"
While all this was happening, poor old Riley Herbst also spun while taking avoiding action.
How the Austin Cindric-AJ Allmendinger incident take place in the NASCAR race?
Upon exiting the final chicane, the two were nose-to-tail, with Allmendinger ahead. Then, Cindric tried a sneaky look down the inside of the #16 car. Unfortunately, it all went horribly wrong, and he ended up tagging an unsuspecting Allmendinger out onto the grass.
Naturally, Cindric sustained bumper damage on the right side of his car. Later on, it would come back to bit him, as he was unable to catch Ty Gibbs, who took his maiden win.
Speaking about the incident, he said, "Obviously, I don't want to be racing to a stage. I'd love to see a replay, hopefully, we can avoid something like that. Obviously, AJ and I will be fighting for a win later today."
Cindric himself was aware that the damage would not really help his cause. Allmendinger was simply trying to block and probably misjudged the distance between themselves.
On the bright side, he managed to salvage second place, and he congratulated Gibbs for his maiden win. To make matters better for Cindric, he is still leading the Xfinity Series championship. The first stage win, despite the Allmendinger incident, ensured that he grabbed the important stage points.
MORE: WATCH: Austin Cindric Earns NASCAR Xfinity Win at Daytona in Highly Dramatic Overtime Finish