NASCAR
WATCH: Kevin Harvick Smashes Into the Wall During NASCAR Cup Race at Richmond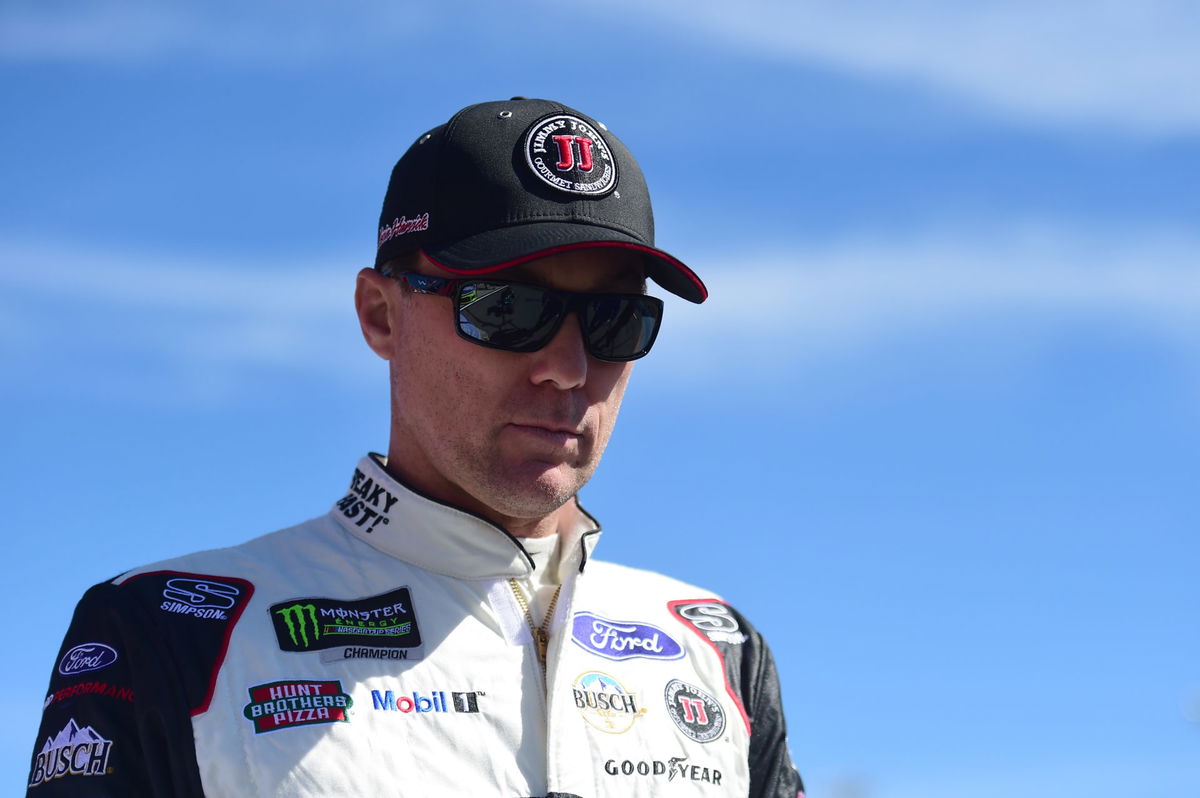 Kevin Harvick endured a poor run at the NASCAR Cup Series race at Richmond. Sometime during the race, disaster struck the Stewart-Haas Racing driver. With 21 laps remaining, Harvick was running in seventh place, sandwiched between Martin Truex Jr and William Byron.
ADVERTISEMENT
Article continues below this ad
While all that was going on, Joey Logano led the race over championship leader, Denny Hamlin. Suddenly, poor old Harvick got pitched into the wall at Turns 1 and 2. Apparently, the 2014 Cup Series champion lost a wheel, likely due to a puncture, and brought out the sixth caution of the day.
ADVERTISEMENT
Article continues below this ad
The 45-year-old did not have any contact with another driver, but his right rear went flat. Owing to this, he got pitched into an uncontrollable spin and had nowhere to go except the outside wall. Some suspected that Harvick may have generated too much heat and potentially melted the tire. Fortunately, there was no damage to the fender, and he was able to limp to the pit lane.
How did Kevin Harvick perform in the race?
Luckily, he was able to recover to an extent and came home in 24th place. It is also worth mentioning that he did put up a brilliant light show with all the sparks coming from his car. However, this would not be how Harvick wanted his race to pan out. He has already been struggling in the 2021 season, and this race is not doing him any favors.
Last year, he was in sublime form, notching up the most wins in a single season. Unfortunately, that all unraveled at Martinsville when he failed to make it into the Championship 4.
ADVERTISEMENT
Article continues below this ad
So, he had to sit and ruminate on what could have been, especially in one of his strongest years. What's worse is that he is having a hard time trying to replicate that form.
Considering that the rest of his Stewart-Haas teammates are not performing well, does not help matters. In fact, Harvick seems to be the only one who is flying the Stewart-Haas flag. In other words, he is trying to take the fight to Hendrick Motorsports, Joe Gibbs Racing, and Team Penske, all alone.
ADVERTISEMENT
Article continues below this ad
DIVE DEEPER