Football
Walk-ons will be among additions to KU football roster in 2021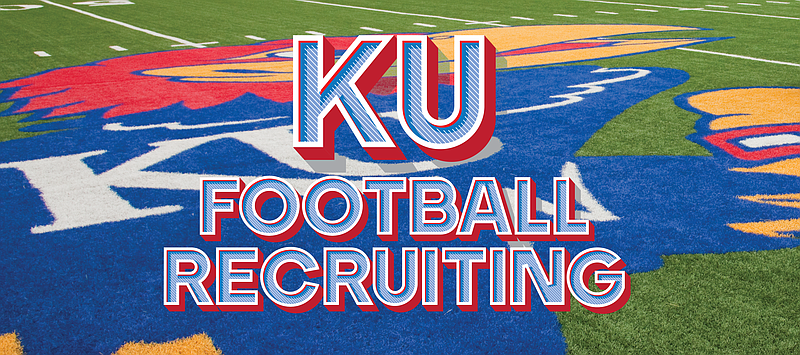 As Kansas football head coach Les Miles and his staff continue trying to rebuild the program, they hope their next incoming recruiting class will end up including some helpful walk-ons.
The Jayhawks on Friday picked up the commitment of offensive lineman Hank Kelly, who was recruited as a preferred walk-on.
Kelly, who is from Fayetteville, Ark., announced his decision on Twitter. In the O-lineman's proclamation, he thanked, along with many other people in his life, KU offensive coordinator Brent Dearmon (who recruited Kelly) and the rest of the staff "for giving me the opportunity to play football at the next level."
KU's offensive line, of course, gave the team problems throughout a winless 2020 season, leading to a coaching change for the position group, with Miles hiring former Charlotte assistant Lee Grimes.
The Jayhawks also signed three scholarship O-linemen from the high school ranks to their 2021 class in December: Corey Robinson II (from Georgia), De'Kedrick Sterns (Texas) and Larson Workman (Texas).
Additionally, KU in January brought in former Notre Dame walk-on center Colin Grunhard, via the transfer portal.
Miege WR walking on
Grunhard wasn't the only former Bishop Miege player to join the Jayhawks this offseason.
A current high school senior at the nearby program, receiver Mack Moeller also recently announced he will be coming to KU.
Moeller told the Journal-World in a direct message that he will be walking on with the Jayhawks this coming season, and enrolling in the summer.
The Jayhawks also are expected to bring in another punter for their 2021 roster in preferred walk-on Grayden Addison, a specialist from Noblesville, Ind.
Unsigned KU football Class of 2021 recruits
(Rivals rankings)
• Quaydarius Davis — 4-star Texas prep WR
• Kameron Grays — 3-star Alabama prep DB
• Garfield Lawrence — 3-star Texas prep DE
• Conrad Hawley — 3-star Missouri prep QB
KU football Class of 2021 December signees
√ Ben Easters — 3-star Indiana prep QB; 6-3, 195
√ Omar "O.J." Burroughs — 3-star Florida prep S; 5-10, 167
√ Cam'Ron Dabney — 3-star Georgia prep CB; 5-10, 175
√ Corey Robinson II — 3-star Georgia prep OL; 6-5, 270
√ Majik Rector — 3-star Texas prep WR; 5-9, 152
√ DeVonte Wilson — 3-star Florida prep CB; 6-3, 192
√ Kelan Robinson — 3-star Texas prep WR; 6-2, 183
√ Tommy Dunn Jr. — 3-star Texas prep DL; 6-3, 277
√ Deldrick "D.J." Withers — 2-star Arkansas prep DL; 6-4, 245
√ James Wright — 3-star South Carolina prep S; 6-1, 195
√ D'Marion Alexander — 3-star Texas prep LB; 6-5, 215
√ Trey Staley — 3-star Georgia prep LB; 6-2, 200
√ Mason Brotherton — 3-star Arkansas prep TE; 6-4, 242
√ Devin Neal — 3-star Lawrence prep RB; 5-11, 208
√ Jayson Gilliom — 2-star Georgia prep S; 6-2, 190
√ Andrew Simpson — 3-star California prep LB; 6-1, 220
√ De'Kedrick Sterns — 3-star Texas prep OT; 6-4, 272
√ Larson Workman — 2-star Texas prep OT; 6-5, 270
√ Tanaka Scott Jr. — 3-star Alabama prep WR; 6-4, 192
√ Edwin White — 3-star Alabama prep S; 6-0, 196