Basketball
Virginia's shutdown of basketball activities could impact future games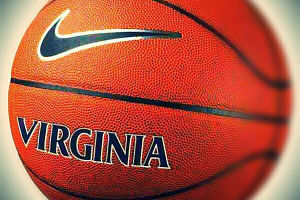 Read more at jerryratcliffe.com
By Jerry Ratcliffe
While details are pending on Virginia's decision to pause all men's basketball activity until further notice, at least one of the Cavaliers players tested positive for Covid-19, which forced the school to postpone Wednesday night's game with Michigan State.
It is unclear how many UVA players or staff tested positive, or how long the program will remain on pause. The Cavaliers postponed both the ACC/Big Ten Challenge game with Michigan State and Sunday's game with William & Mary.
Virginia's game with Wake Forest next Wednesday could be impacted as well. The Cavaliers are also scheduled to face Villanova at Madison Square Garden on Dec. 19.
According to ACC Covid protocols, those testing positive for the virus should isolate for 10 days and for those connected via contact tracing, it is recommended they should quarantine for 14 days, although that requirement could be reduced to 10 to seven days.
UVA informed Michigan State coach Tom Izzo late Tuesday night in his Charlottesville hotel room that the game was being postponed due to Covid issues with the Cavaliers team. The Spartans flew home Wednesday morning.
Izzo was a guest on the "Tiki and Tierney" show Thursday on CBS and stuck to his belief that college basketball should forge ahead. Izzo disagrees with fellow Hall of Fame coach Mike Krzyzewski of Duke, who stated this week that college basketball should be put on pause and reevaluated.
On Thursday, Krzyzewski announced that Duke was cancelling the remainder of its nonconference schedule.
"I love Mike, and I agree with him on a lot of things," Izzo said. "I don't know what our opinions are, but mine is I hope we can keep playing, and I hope we can teach the world that you gotta do it the right way."
Izzo said the greatest mental health is when an athlete is in athletics.
"I don't think we should quit living, I don't think we should quit working, and I definitely don't think we should quit playing," the Spartans coach said. "I just think we gotta be even more diligent, which takes more work.
"And yet the rewards, we're helping our kids. Like I told my guys [Tuesday night in Charlottesville], 11:30 at night in the hotel, right there on campus, 'there's gonna be worse things in life.' This is just another thing that helps prepare you. And I think that's what athletics does."
There has been no word from Virginia about possible make-up dates for either of the postponed games.