USA
Vikings release veteran tight end Kyle Rudolph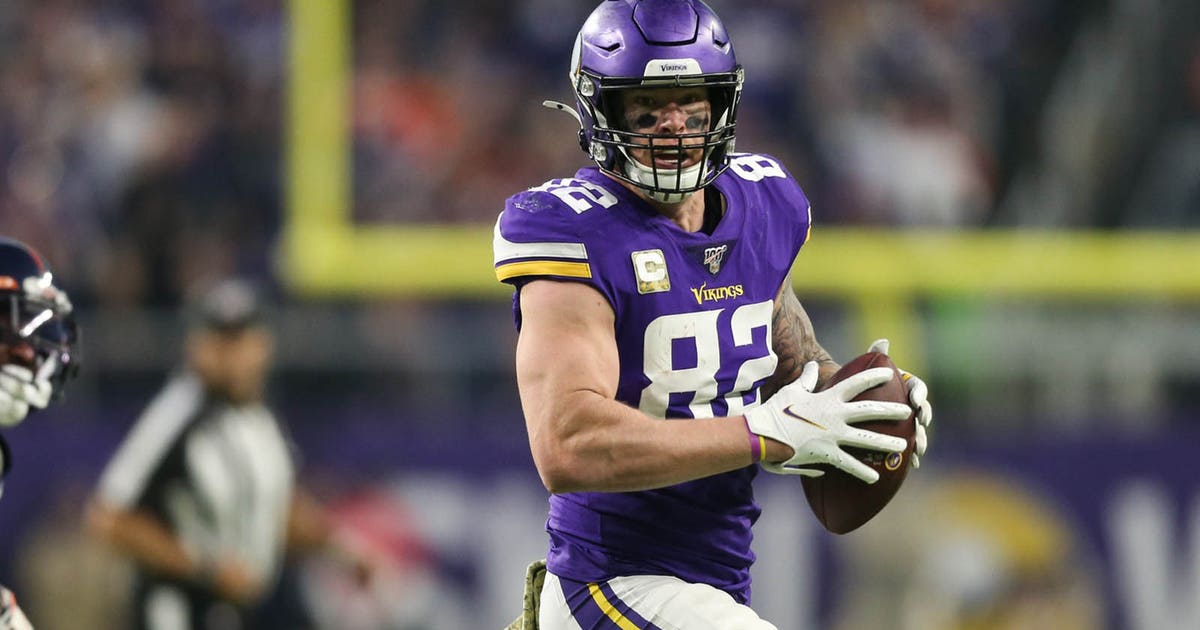 The Minnesota Vikings released tight end Kyle Rudolph on Tuesday.
Rudolph had three years remaining on his four-year extension he signed before the 2019 season. After cutting Rudolph, the Vikings take on $4.4 million of dead money but save $5 million towards the 2021 cap.
A second-round pick (No. 43 overall) by Minnesota in 2011, Rudolph played 140 games for the Vikings from 2011-20. He racked up 453 catches for 4,488 yards and 48 touchdowns.
"From the moment we drafted Kyle as a young man out of Notre Dame in 2011, through his 10th season with the Vikings in 2020, he has been one of the premier tight ends in the NFL and most influential and positive leaders I've ever been around," general manager Rick Spielman said in a statement. "Kyle and Jordan [Rudolph] have made such an immeasurable impact on our team and community that may never be matched. The energy they have invested in the community, most notably through the End Zone at the University of Minnesota Masonic Children's Hospital, is truly remarkable."
Rudolph, named to the Pro Bowl in 2012 and '17, saw his role with the Vikings offense diminish after Minnesota selected Irv Smith Jr. in 2019. Rudolph played 12 games last season and caught 28 passes for 334 yards and one score, his only NFL season with fewer than three touchdowns.
After releasing Rudolph, the Vikings are approximately $4.5 million above the salary cap (via Over The Cap) heading into the new NFL year, which begins March 17.