MMA
VIDEO: Max Holloway's Epic Rant with Daniel Cormier in the Middle of his Fight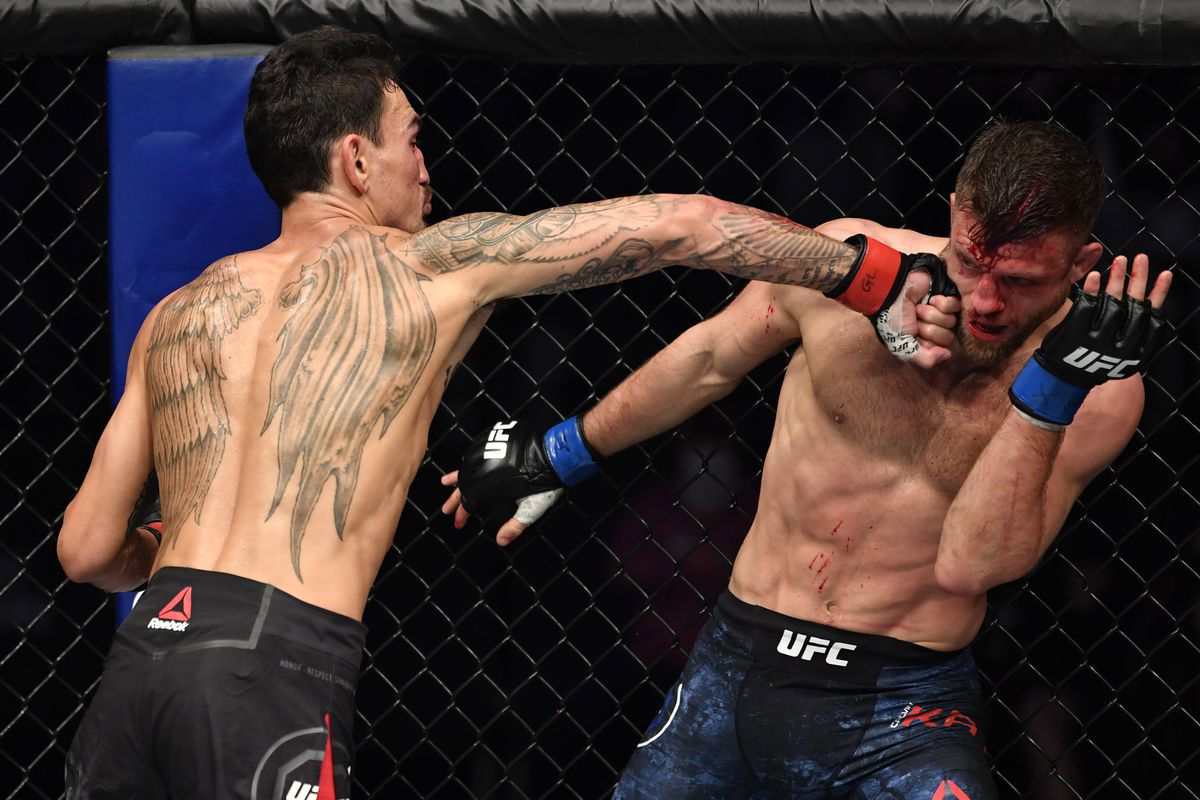 UFC featherweight Max Holloway truly set the MMA world on fire with his domination of Calvin Kattar at UFC on ABC. The former divisional champion won the night by a unanimous decision with one scorecard reading 50-42. In terms of what a dominant fighter looks like, Holloway has definitely raised the standard for fighters to come.
The fight saw Holloway enter a kind of flow state as he navigated through the offense that Kattar was trying to throw at him. While the New England Cartel member tried his hardest, he wasn't able to keep up with 'Blessed'. Max Holloway earned multiple show-stopping records and will be keen to carry forward his momentum.
'Blessed' landed a UFC record of 445 significant strikes, which also speaks to the toughness of Calvin Kattar. Additionally, he also broke his own record for most significant strikes landed in a single round. Round 4 saw him land 141 strikes, which is truly an insane output for five straight minutes of action.
The Max Holloway story: A born showman
Apart from the sheer heat he was throwing at Kattar, Holloway also managed to earn some major style points in the process. The final round saw Holloway tap into his inner showman as he began hilariously conversing with the commentators. Max dropped his hands and got into a fiery back and forth with the commentary team, all while dodging some nasty return punches.
This move now comes into his ever-growing catalog of iconic moments during his big-time UFC fights. Fans remember the time when he pointed at the ground to scrap in the final moments of the Ricardo Lamas fight.
He also showed Brian Ortega how to block punches during their contest back in December 2018. It has virtually become a staple for Holloway to assert his dominance by styling on his opponents.
Per UFC President Dana White, Holloway is back in the thick of title contention. Alexander Volkanovski and Brian Ortega are set to throw down, and Holloway can do with some time off. He'll be looking to rejuvenate himself and come back to claim the undisputed UFC gold.
Continue the conversation on the app, join other MMA fans on MMA Fans App