Latest
Time to show we can win against higher-ranked teams: Gurpreet Sandhu | Football News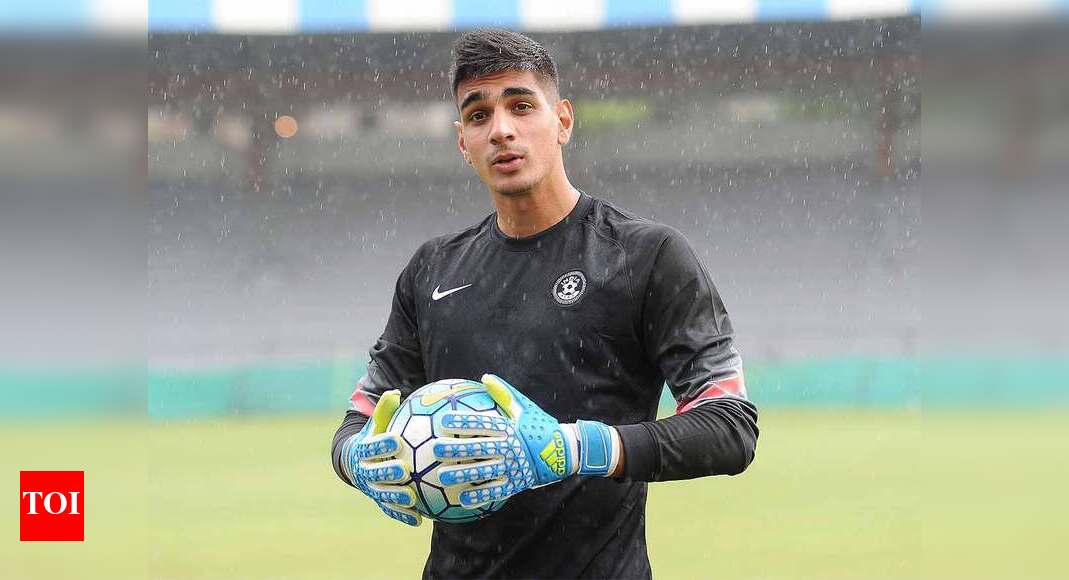 Indian football team returns to action after 1 year, 4 months with friendlies against Oman & UAE in Dubai
NEW DELHI: When India held 2022
FIFA World Cup
hosts Qatar to a goalless draw during their
AFC
WC qualification tie in Doha in September 2019, there was a massive euphoria created for the national team in the country. For a few days, cricket took the back seat. And, why not? After all, Qatar was a much higher-ranked side. Even now, Qatar is 58th, while India is 104 in the latest
FIFA
rankings.
India's valiant draw was built on the performance of goalkeeper Gurpreet Singh
Sandhu
, who effected 11 saves during the match.
But, in the next couple of months the excitement waned away as India drew 1-1 against Bangladesh as well as Afghanistan, both much lower-ranked teams. Games that India should have waltzed through, were drawn with last-gasp equalisers from the Indian side. After Bangladesh and Afghanistan, India lost to Oman 1-0 on November 19, 2019 – incidentally the national team's last match. The fight was there, but the result didn't go in favour of the
Blue Tigers
.
Now, the team is going to be back in action after 1 year and four months with two international friendlies against Oman on March 25 and United Arab Emirates (UAE) on March 29 in Dubai. The team has already reached Dubai and is preparing for the two games.
While Oman has won its last two encounters against India (both AFC World Cup qualifiers), UAE (ranked 74 in FIFA rankings) were 2-0 winners the last time these two teams faced each other.
Both teams are higher-ranked to India. Gurpreet spoke to TOI about the upcoming battles that lie ahead.
"To get games against teams like Oman and UAE is a great opportunity for us. They are higher-ranked teams than us and it's going to be a massive challenge. This is where we want to be, play and rub shoulders against top teams on a regular basis. That's going to push our level up," Sandhu reflected.
"We have to give everything in these two games. It's a great chance to test ourselves, find out where we stand. I think we are capable of doing well against top teams, and it's time we win against these higher-ranked teams. It will show not only these two teams, but ourselves as well – what we are capable of doing."
Sandhu feels the current group has "developed a lot" to bring positive results. "Everyone has good amount of experience under their belt."
India's talisman
Sunil Chhetri
, who tested
Covid
positive earlier this month, is not there with the team. But, Sandhu believes other players in the team step up whenever Chhetri is not around.
"Of course, not having Chhetri bhai is a big loss. He is the best player of our team. But, I think we have been in situations before where we didn't have him; still, we put up a good show.
"The message has always been: 'whosoever is on the pitch, you have a job to do and no one else will take that responsibility'. It'll be the same again," Sandhu said.
Later, in June, India's 2022 World Cup qualification campaign starts again with matches against Qatar (June 3), Bangladesh (June 7) and Afghanistan (June 15).
"The qualifiers are coming up and they will be tough and demanding. There are three games, all together, so it's important that we make good use of these friendlies… prepare and test ourselves out."