Canada
Three keys and a pick: Michigan at Nebraska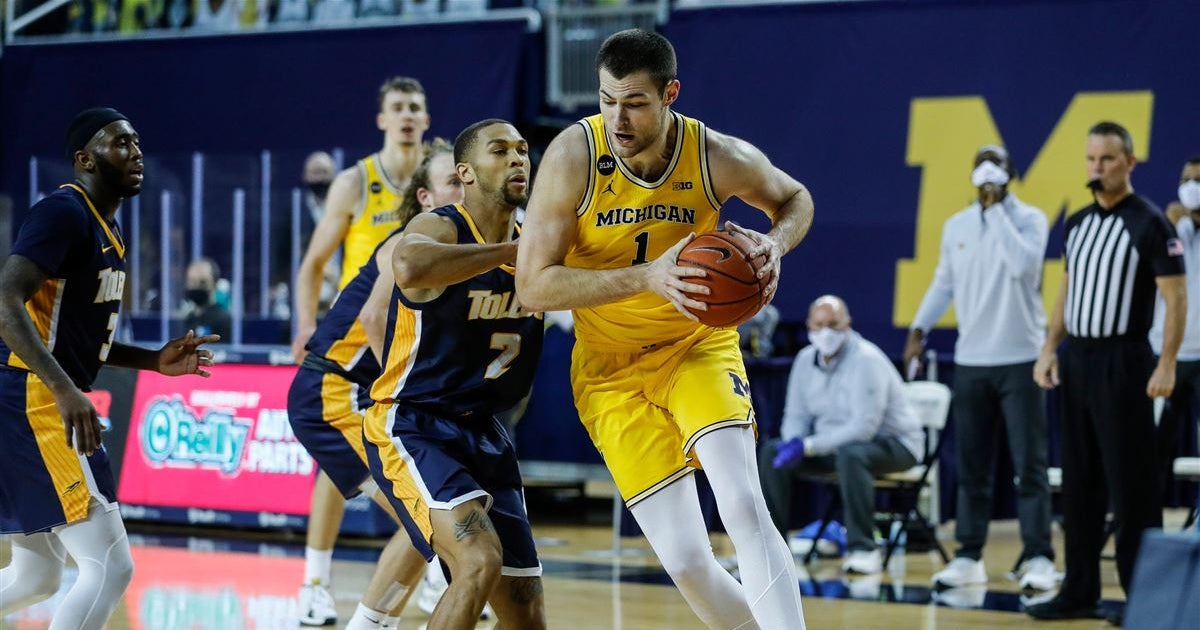 Ahead of the No. 19 Michigan basketball teams matchup against Nebraska, we break down three keys for the Wolverines to leave Lincoln with a Christmas Day win.
Hang onto the ball — again
Ahead of the Wolverines' matchup against Penn State, we listed turnovers as a major area that Penn State would try to exploit. Then in the game, Michigan surrendered 16 turnovers on just 67 possessions, allowing the Nittany Lions to attempt 20 more shots over the span of 40 minutes.
The Cornhuskers are similarly strong at forcing turnovers (95th nationally at forced turnover rate), but are also able to defend so aggressively without fouling (94th in free-throw rate allowed). The key for Nebraska is a lineup that includes four players 6-foot-6 or taller and a rotation that includes just one player shorter than 6-foot-4. Thanks to that length, the Cornhuskers rank 35th nationally in steal rate, producing a steal on 12.0 percent of possessions. 
Michigan has an ability to avoid turnovers, but has also struggled against the two teams it has faced that truly play in-your-face on-ball defense (Oakland and Penn State). If Mike Smith and Eli Brooks — an undersized guard duo relative to the rest of the Big Ten — can settle in, Michigan's frontcourt advantage should materialize.
Defend the perimeter
When Hunter Dickinson's on the court, he should be able to thrive offensively, as he stands more than four inches taller than anyone the Cornhuskers will play and plays at a level in the post that Nebraska has yet to defend this season. Of course, Dickinson will face a challenge defensively, as all of Nebraska's big men are 3-point shooting threats. Dalano Banton (9-for-28 from 3) and Lat Mayen (11-for-36) will especially try to catch Dickinson out of position, and may have some success doing so as 6-foot-9, 205-pound bigs.
In addition to Dickinson, this will also be an important game for Brandon Johns Jr. to shine. While Johns was the first big off the bench against the Nittany Lions, Penn State really didn't count on its bigs to handle much of an offensive load. Johns will need to avoid fouls and mental mistakes against the Cornhuskers, and all of Michigan's bigs will need to bring it on the perimeter.
If Michigan can effectively defend Nebraska's bigs, the Cornhuskers will have to counter more with 6-foot-9, 245-pound Yvan Ouedraogo, who offers more size on defense but has shown to be one-dimensional offensively.
Get comfortable early
Big Ten road games won't be what they usually are, as teams are unable to host fans at events this season. But according to Isaiah Livers, fan involvement is only a part of what makes road games difficult, as the Wolverines brace for their first game outside of Crisler Center of the season.
"I think it's the sense of being uncomfortable going in another arena," Livers said. "We played six games straight at Crisler, so teams were coming in and I would assume that … some guys can feel a bit uncomfortable in a different setting. Fans do have a little bit of it, but it's the sense of just being in another person's territory, so I don't know (if it will still be a disadvantage).
"I've always loved road games personally, because it shows you how good of a team you are going to be down the road. … No fans, that that might be the weird part, I haven't experienced that yet."
So far this season, home teams are 8-3 in Big Ten play, including surprising road losses by Michigan State, Illinois and Rutgers. Michigan is the only team in the league still undefeated this season, but the Wolverines shooting — often the biggest statistical split between home and road games — and resolve will be tested in their first of 10 road games this season.
On paper, Nebraska is the worst team in the Big Ten. If Michigan can minimize turnovers, avoid falling in a small-ball trap and shoot adequately on the road, the Wolverines can show it on the court.
Prediction: Michigan 81, Nebraska 69