Golf
The Drive to Revitalize Municipal Golf in U.S. Begins in Washington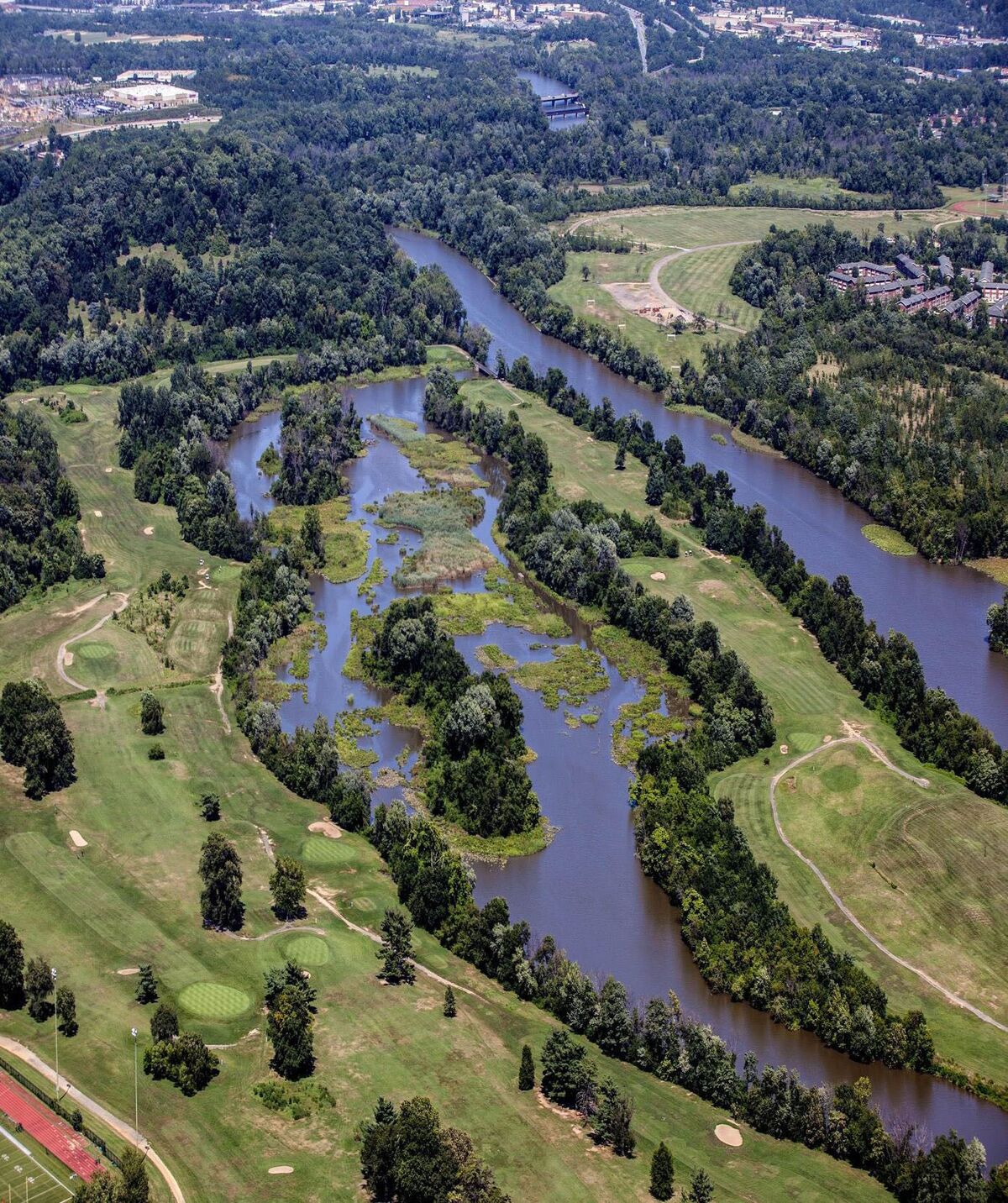 At the historic Langston Golf Course in Washington, the portable hand-washing stations are either broken or bone-dry. The asphalt cart paths, worn by time and use, are mostly chunks and dust. When I visited in February, a snow shovel lay beside the tee marker of the second hole for no apparent reason other than to clear, if you wished, what appeared to be an almost intentional ground cover of goose droppings over every brown blade of dormant Bermuda grass.
Yet for all this disrepair and neglect, dozens of golfers were walking the course that Saturday afternoon, letting out familiar groans over narrowly missed putts and cheers of joy from the simple pleasure of bending a small ball to one's will and skill.
Their bright outfits and clattering clubs created a vibrant atmosphere that was a testament to the course's overwhelming popularity: Among here and its sister properties, East Potomac Park and Rock Creek Park, Washington-area golfers average 120,000 rounds per year—a pace that matches the top resorts in the country, and at $25, is much less expensive.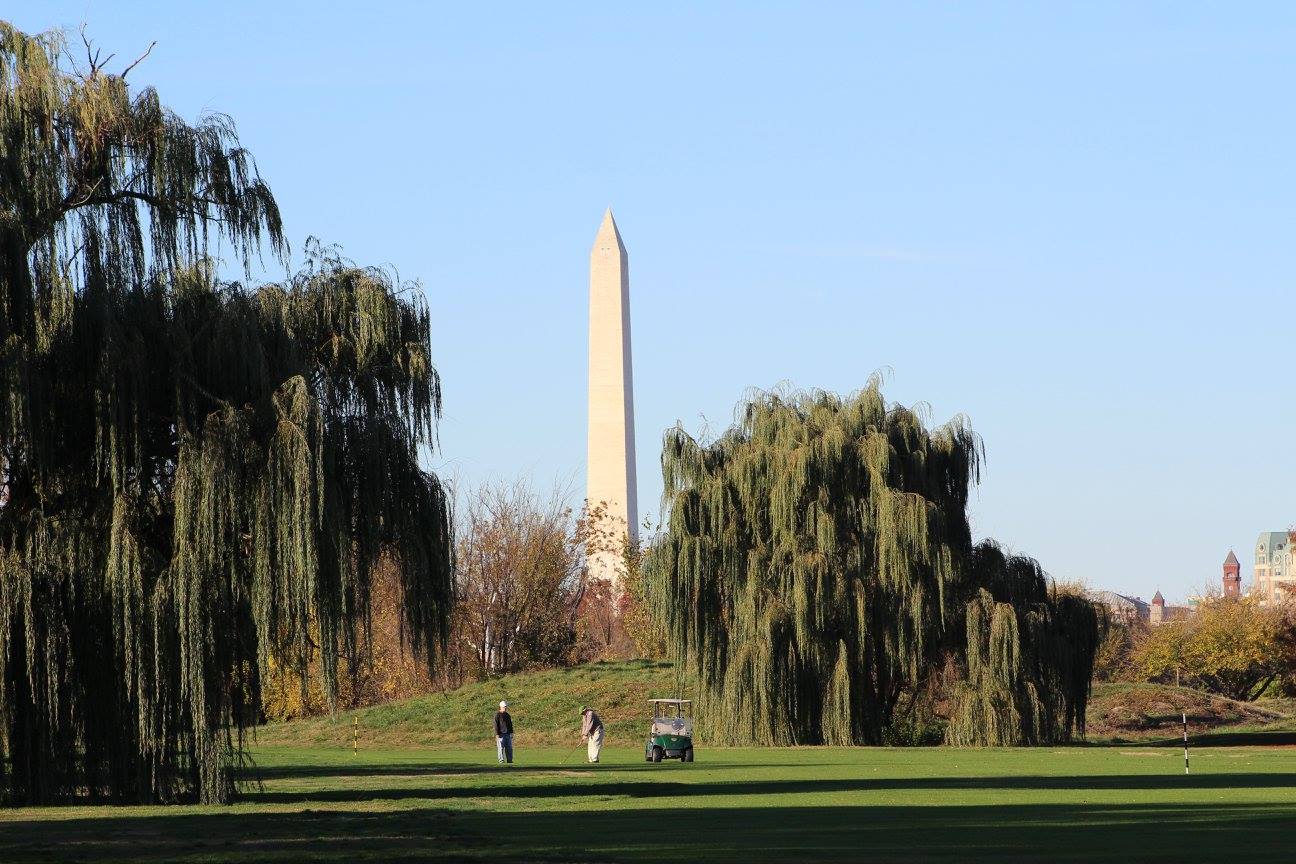 But change is afoot. An all-star lineup of architects has signed on pro bono to renovate the city's municipal courses. Gil Hanse, best known for his course at the 2016 Summer Olympics in Rio de Janeiro, will turn Rock Creek Park into a 9-hole facility with a reimagined practice range. Tom Doak of Pacific Dunes fame, among others, will try to restore East Potomac Park's original 18-hole reversible design.
Beau Welling, who worked on upgrading the historic course at Stanford University and has assisted on projects with Tiger Woods's TGR Design, is on board to redesign Langston. In addition to serving the community, Langston is slated to host the revived Howard University golf team, which received a donation from NBA star Stephen Curry to fund both men's and women's golf for six years. The land itself is promising, with open fairways, views of the Anacostia River, and a layout that plays across the river onto an island for three holes before jumping back to the mainland.
This push is being spearheaded by the National Links Trust, which in 2020 won a lease from the National Park Service and now runs all three courses. A 501(c)3 nonprofit, the NLT was founded in 2017 by two industry insiders, Mike McCartin and Will Smith, both of whom have spent time working for Doak, one of the most influential designers of the past 30 years. McCartin and Smith say that if they can successfully transform the three courses, it could form a blueprint to upgrade municipal golf across America. Instead of a ramshackle collection of scrubby afterthoughts, the courses will become urban oases to welcome new golfers, as well as serve the longtime regulars.
The number of golfers in the U.S. has been declining for more than a decade, but 2020 was a resurgent year. Rounds were up almost 14%, with 60 million more played last year than in 2019. The vast majority of those were at public facilities: The National Golf Foundation says that of the almost 25 million on-course golfers, only about 2 million play at private venues.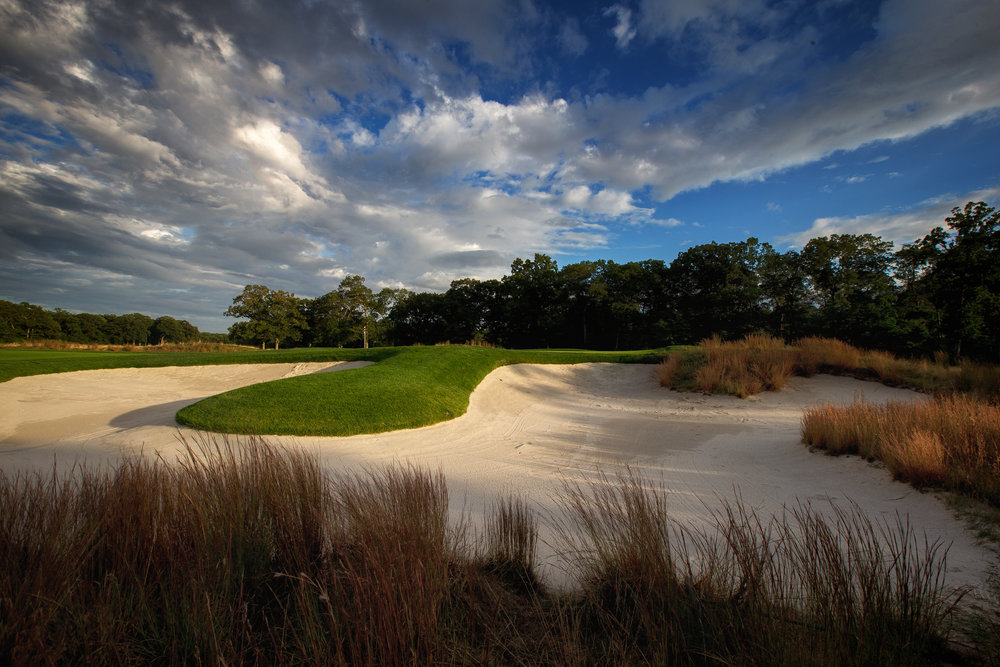 There have been a few notable successful revamps of public courses over the past 20 years, including the Black Course at Bethpage State Park in New York and TPC Harding Park in San Francisco. But those places each sought to host a major tournament, an aspiration that comes with its own trade-off: PGA Tour-quality facilities demand expensive tour-quality turf and year-round maintenance. "If a segment of the golfers pays $200 [as greens fees], they expect a $200 experience," McCartin says, which "can take away from the golf course feeling like a welcoming place for people just taking up the game." What the NLT is aiming for is a maintenance plan that's feasible on a city budget.
But cheap green fees don't generate the kind of capital necessary to make improvements, and there is little political will to contribute to a park that's perceived to benefit only elitists. "Public golf, particularly municipally owned golf, faces real challenges," says Jay Blasi, a golf course architect in California. "The courses were built a long time ago as an amenity for the community with good intentions, and were often well designed and on interesting pieces of land. But municipalities don't know how to manage golf courses, and they're competing with other public services for funding."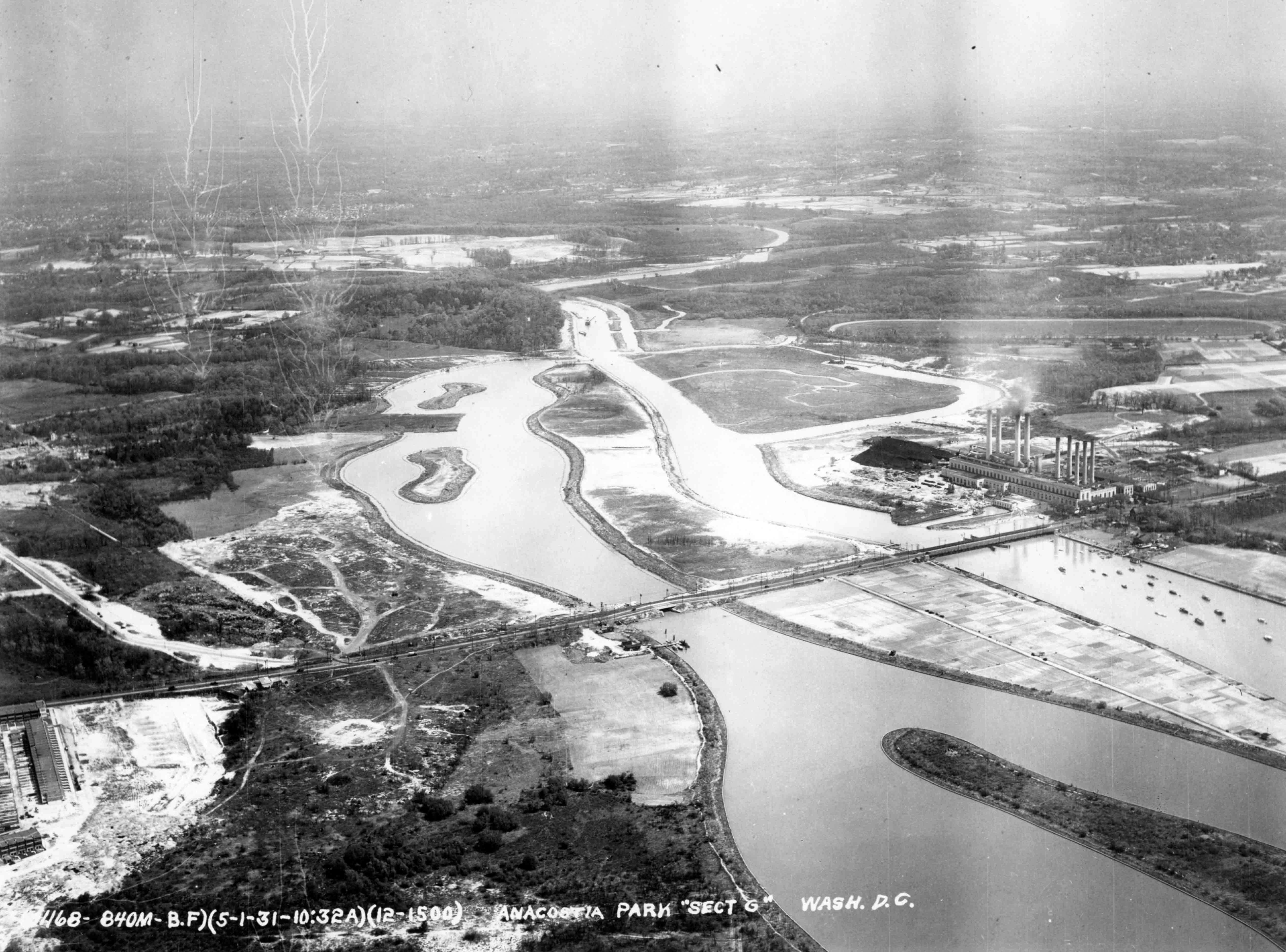 The mentality is best explained by Andy Johnson, who runs the influential golf design website the Fried Egg. "Imagine you tell me you don't like coffee, but I love coffee, and I want you to love coffee," he says. "Now, imagine the first place I take you for a cup of coffee is a gas station at 10 p.m. That's what municipal golf in this country has become."
Andy Staples, a course architect in Arizona, wrote a white paper in 2016 on how to improve municipal golf facilities, saying it was time "to innovate or die" instead of being satisfied with the status quo. "There is tremendous opportunity to reinvent the perception of municipal golf in America," he says, warning that "a municipal golf mentality" lets complacency overrule any desire to advance the operational model.
Langston has some history on its side. Built in 1939 to serve the Black golfing community, it became a catalyst for civil rights in 1941 after members protested the lack of maintenance and staffing by playing a round at the White golfer-only East Potomac Park under the protection of park police, fending off hecklers and insults. The news reached Secretary of the Interior Harold Ickes, who ordered all national parks—and thus the city's municipal courses—opened to all.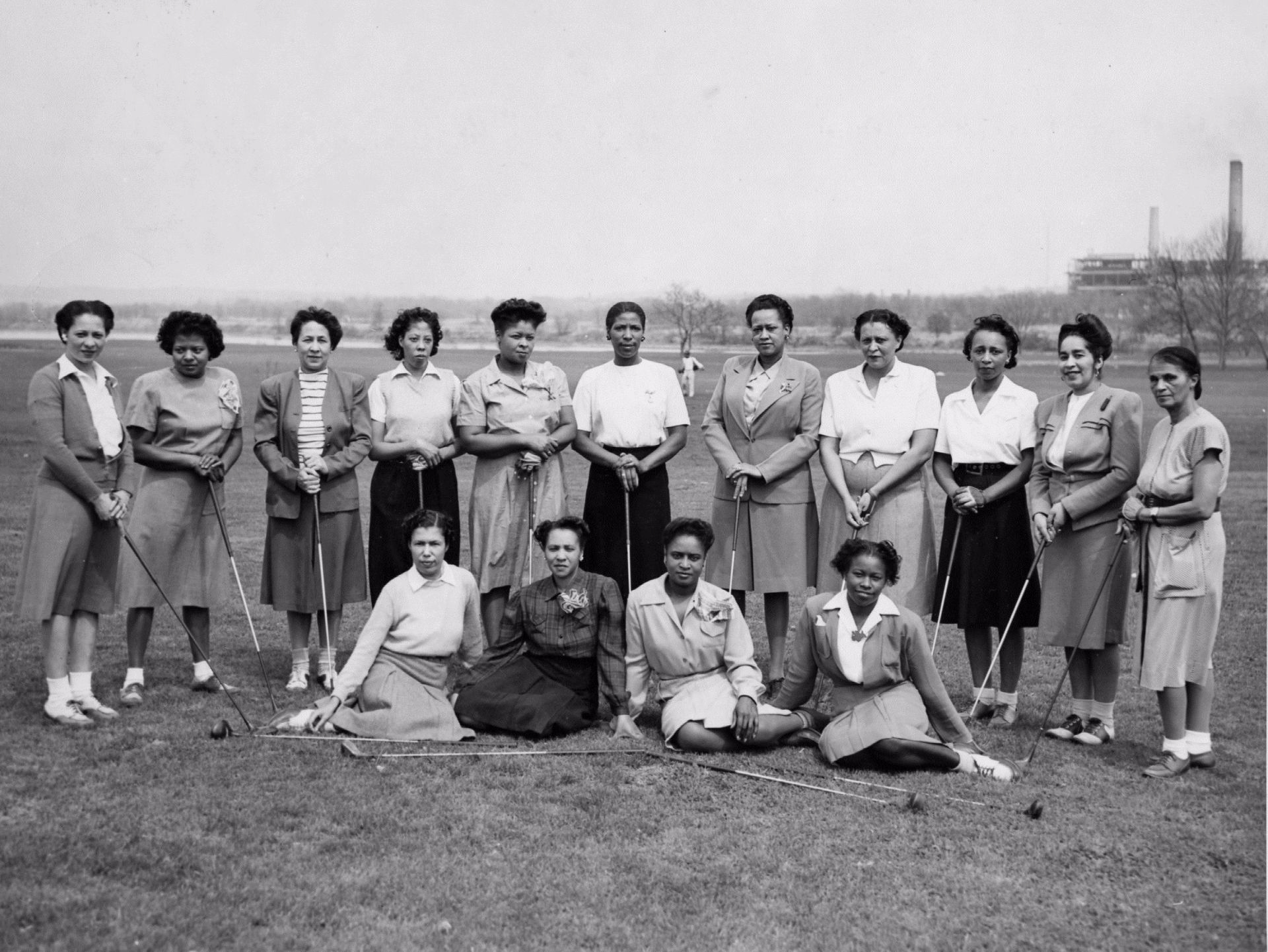 In the decades since, Langston has emerged as not only a place to play and be introduced to the game but as one where locals stop in for lunch and catch up with friends. "For me, it felt like a barbershop," says Earl Cooper, co-founder of the Eastside Golf apparel brand. As a junior player, he competed at Langston and recalls a palpable camaraderie. "One time we were leaving, and Lee Elder [a four-time PGA Tour winner and the first Black man to play in the Masters Tournament] was in the parking lot. It wasn't anything planned. It was just a place where he wanted to be. That resonated with me as a kid."
The NLT declined to say how much money has been raised, but it's been aided by two $50,000 donations—one from Mike Keiser, the famed resort developer, and another from venture capitalist Zach Nelson. "Our priority is to protect the inclusive culture that has developed and ensure these courses remain the gateways to golf for the D.C. community," McCartin says.
Renovations for the clubhouse and range are planned to start this winter, pending permits from the NPS. Until then, Wendell Haskins, former senior director of diversity and multicultural initiatives at the PGA of America, says the key is for the local community to have a stake. "You need Black people, women, and other minority groups to be part of this economy," he says. "That's often grossly overlooked."
Cooper, who's been named to Golf Digest's Best Young Teacher list since 2016, says his hope for the NLT is that it will keep prices low for the kinds of players who play golf now. So far, the NLT concurs. "Good golf doesn't have to be expensive golf," McCartin says.
Munis With Major Appeal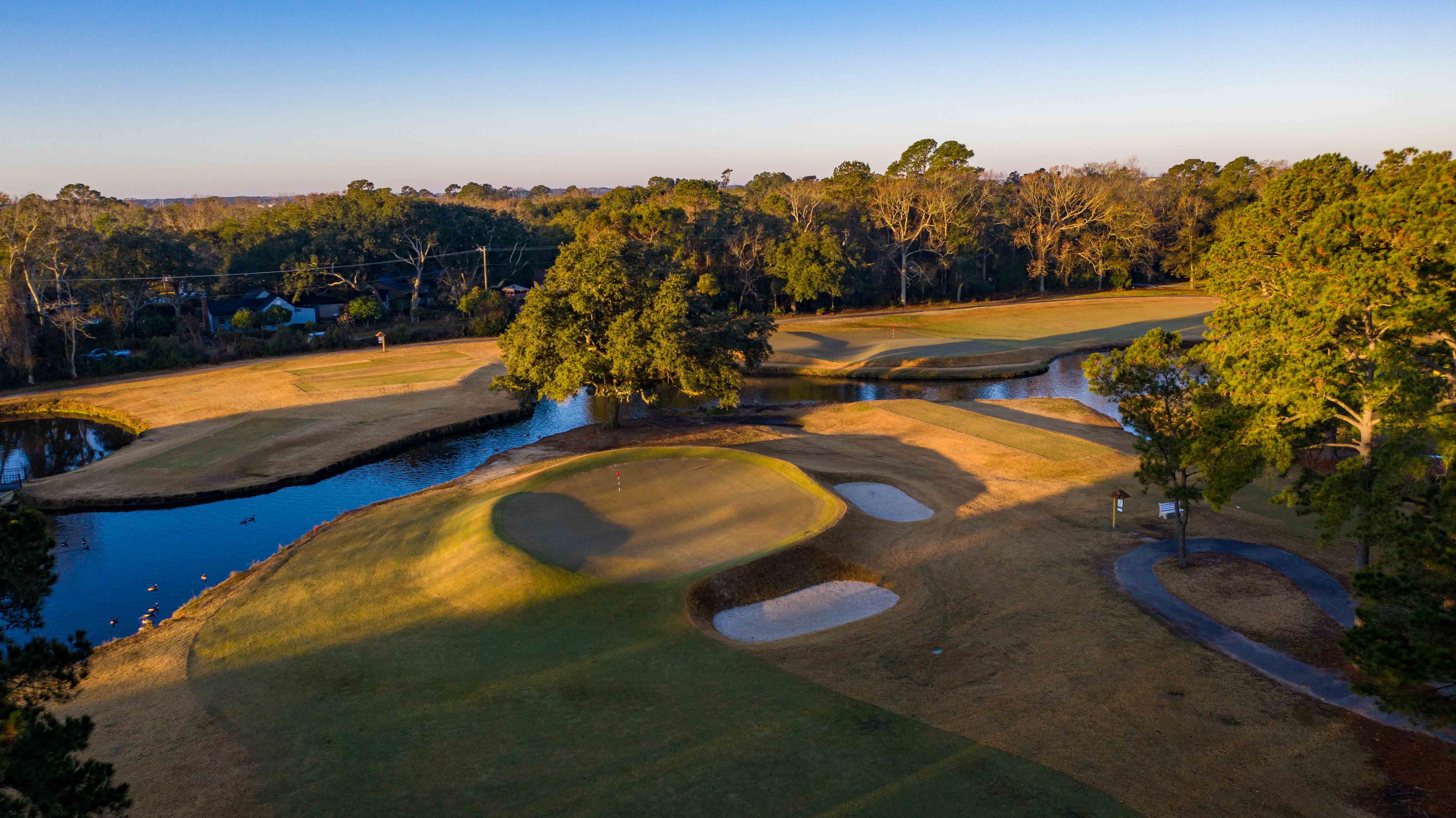 CHARLESTON MUNICIPAL
Drawing inspiration from nearby private courses—Yeamans Hall Club and the Country Club of Charleston, both designed by Seth Raynor—architect Troy Miller renovated this South Carolina course to reflect those layouts and stay true to its 1929-era heritage while also fixing its susceptibility to the area's ever-moving tidal marshes. Locals pay about a third of what out-of-towners dole out, a fee structure that should help the course maintain financial stability and serve the public good.
GOAT HILL PARK
Golf apparel pioneer John Ashworth marshaled a groundswell of public support to save his neighborhood muni in Oceanside, Calif. Now granted a 50-year lease to run the course, which lies adjacent to Interstate 5 in San Diego County, Ashworth says $5 million has been spent on capital improvements in the past seven years. New additions: a driving range and a 3-hole kids course, called the Playground, which is free to parents and children. In 2020, the course hosted 42,000 rounds in 11 months (about 125 a day).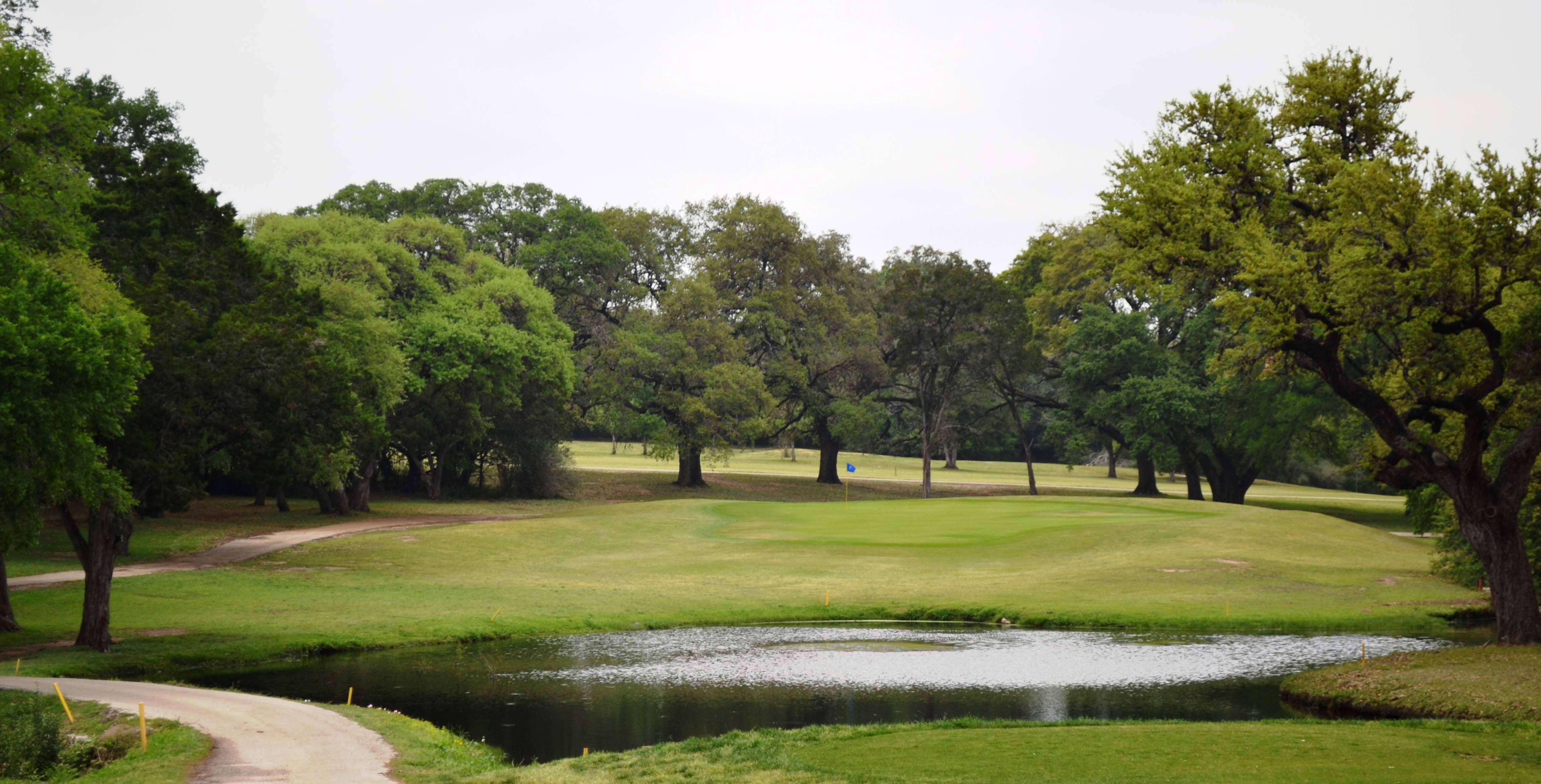 LIONS MUNICIPAL
This course in Austin, Texas, holds the distinction of being the first one desegregated in the South. It is listed on the National Register of Historic Places. The Muny Conservancy was created in 2019 to raise funds and work with the University of Texas to purchase the course; the project is being spearheaded by Ben Crenshaw, the former Masters champion, who grew up three blocks away. The course is a 141-acre wildlife sanctuary on a water recharge zone, with hundreds of heritage oak trees.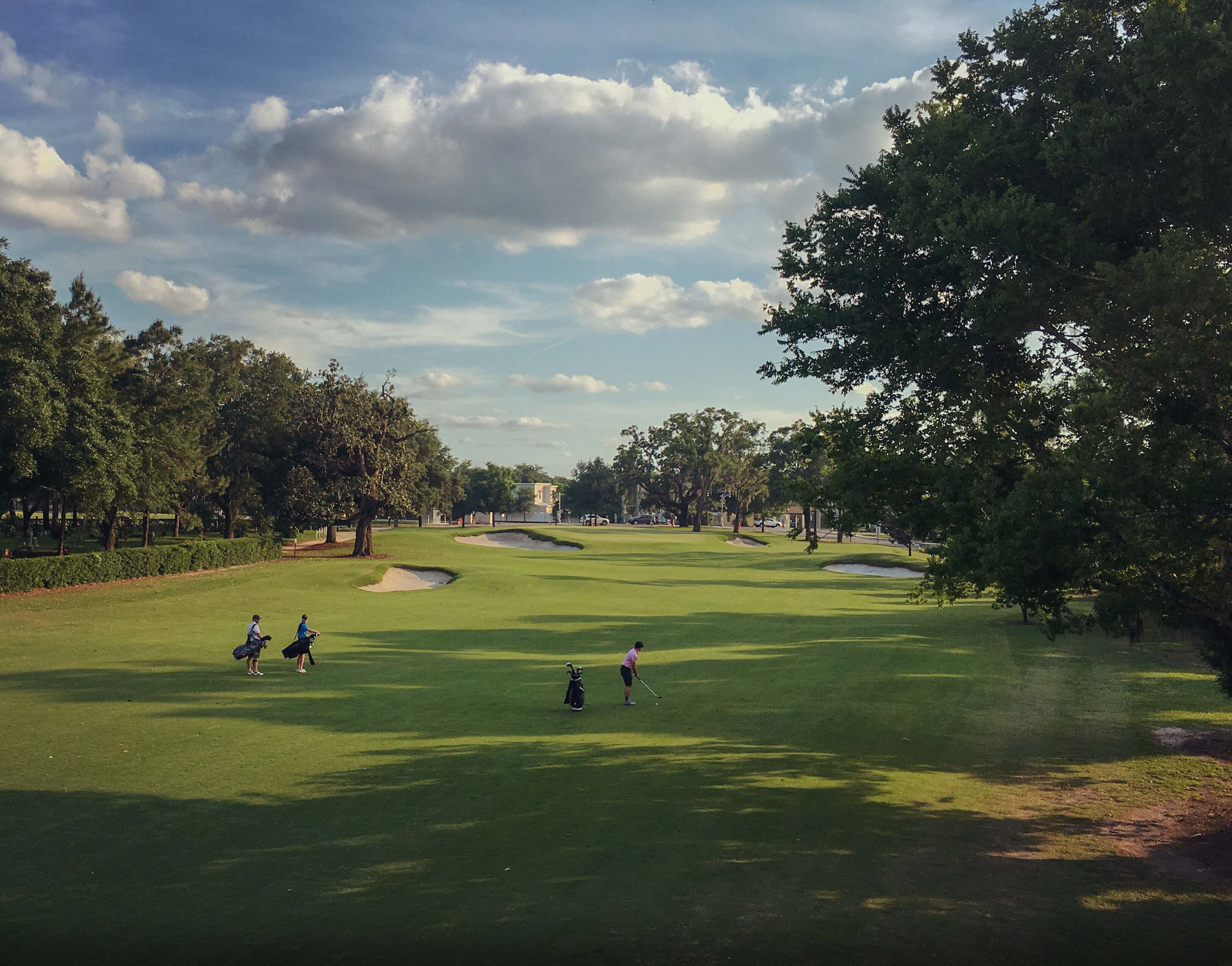 WINTER PARK GOLF COURSE
A postage stamp inside a postage stamp, this course has a compact footprint that takes you past two churches, some houses, and a cemetery in this small suburb just north of Orlando. Originally built in 1914 and renovated in 2016, the 9-hole gem has been used as inspiration for what municipal layouts should be—fun—and how you don't need a lot of acreage to create interesting golf that can captivate golfers both new and old. At only 2,480 yards, the par-35 is a true walk in the park.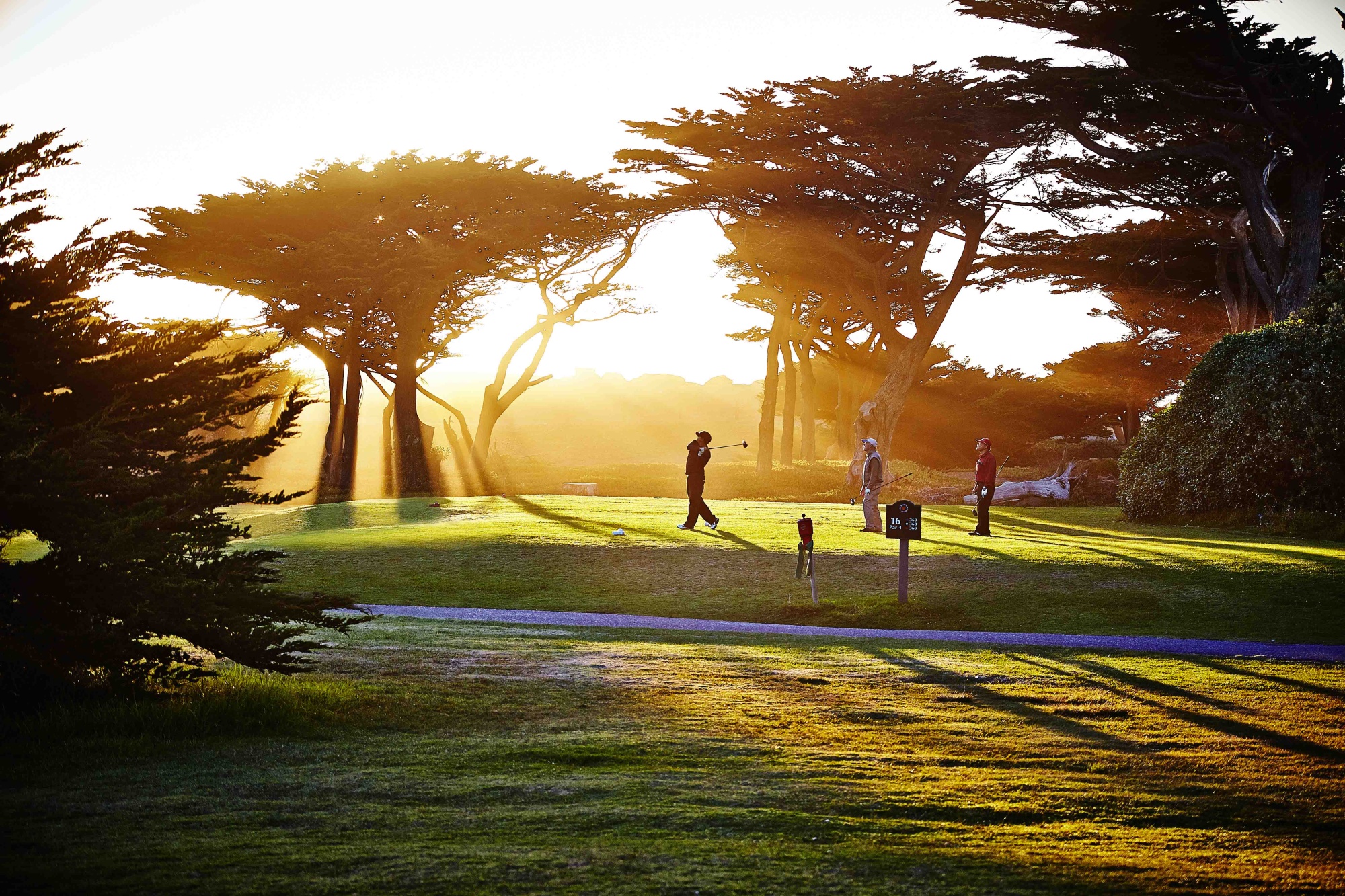 SHARP PARK
The seaside links in the San Francisco suburb of Pacifica, Calif., is the only American seaside links course designed by Alister MacKenzie. It opened in 1932, a year before another of his designs, Augusta National Golf Club. Over the years, Sharp Park has suffered the fate of most courses in large cities: As it fought for limited resources, it fell into disrepair.