Football
Ten College Football traditions that we love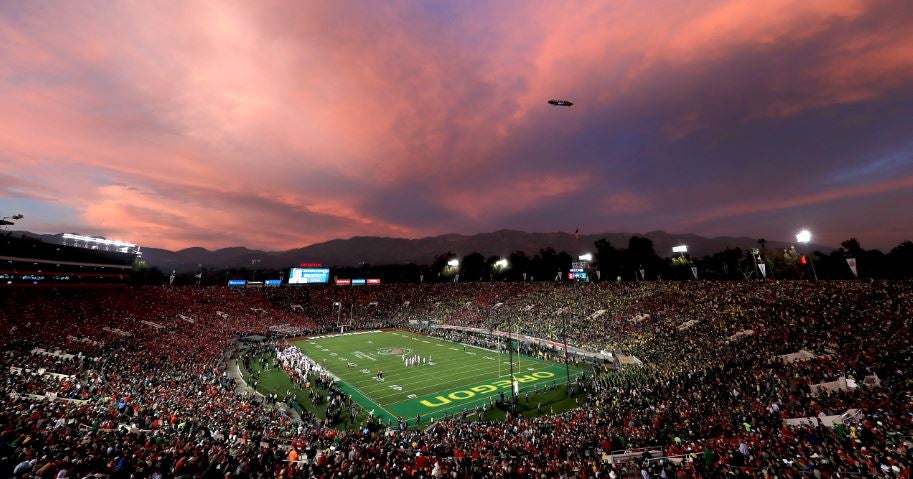 America's love for football — from the high school level to the professional level — speaks for itself, but there's no denying that college football, well, is just a little bit different. Yes, the chaos on the gridiron every Saturday in the fall provides an adrenaline rush that quickly becomes addicting. But for all the drama that accompanies the sport, many will agree that it's the pageantry and sea of fans surrounding the field — more than 100,000 in some places — that takes college football to the next level. Long story short, it's a game that was built and lives on tradition. 
From South Carolina to Southern California, Ohio State to Oklahoma, Tennessee to Texas, Michigan to Miami, every major college football venue is bound to have some element that sets it apart from the rest of the pack. It's part of what makes the game so great, and the list of rituals that define the game just about runs endlessly as you survey the sport's landscape from coast to coast. Nonetheless, some schools have instituted staples that just stick with you, whether it be the "wow" factor or the simplicity that has stood the test of time. And others, well, they may even make you shed a tear or two. 
Get the fastest scores, stats, news, LIVE videos, and more. CLICK HERE to download the CBS Sports Mobile App and get the latest on your team today.
While there are dozens and dozens of qualified candidates for this, 247Sports set out to highlight 10 college football traditions, not ranked in any particular order, this Valentine's Day Weekend that we love. Scroll below to see if your favorite college football ritual made the list, and feel free to chime in with other traditions that have helped cause millions to fall in love with the sport.