Australia
Sydney Swans change club song to remove gendered line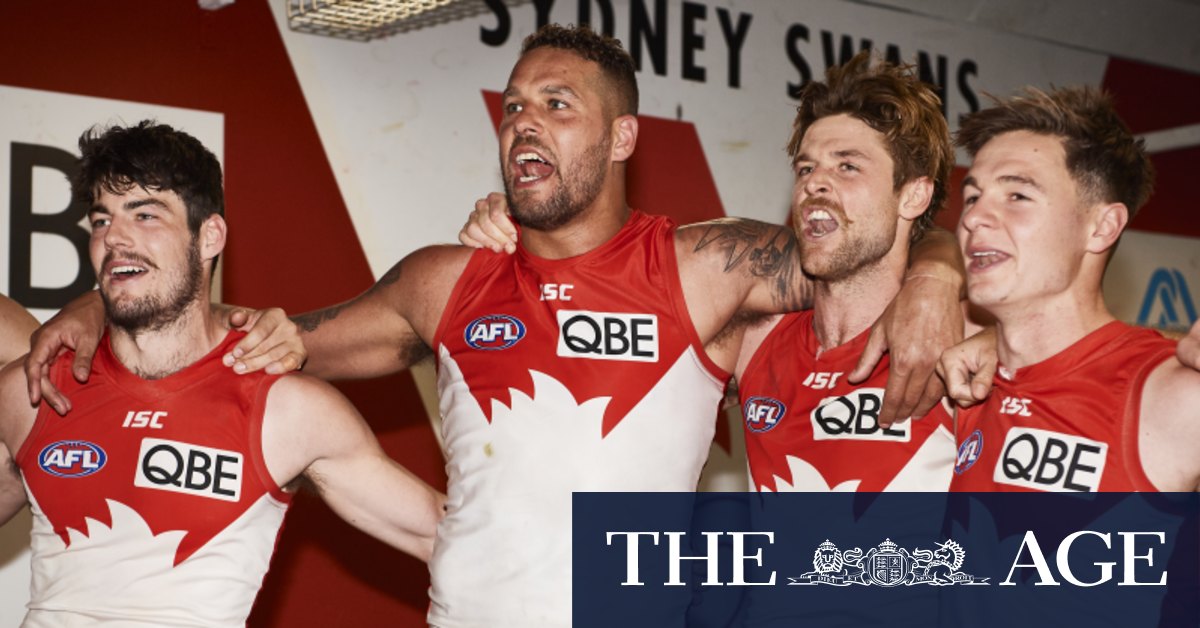 The Sydney Swans have made a subtle but powerful tweak to their club song, changing the lyrics of the penultimate line to make it more inclusive to women amid a bid to join the AFLW.
The Swans have been singing Cheer, Cheer the Red and the White after victories for 60 years, but the club's executive has seen fit to remove the gendered language built into the song's crescendo.
Instead of referring to 'her loyal sons', the Swans will now sing 'While our loyal Swans are marching, onwards to victory!'
The change has already taken effect within the club, as Sydney's under-19s women's academy team sang the new line in a recent win over Geelong, while the senior men's team will do so for the first time on Saturday night if they can spring an upset over the Brisbane Lions at the Gabba.
The Swans announced the change late on Thursday night with a video on their website, featuring club great Brett Kirk and his two daughters, Sadie and Tallulah, the latter of whom is in the club's academy system.
"In the decades to come both our male and female teams can equally enjoy belting out this song after a great win, and so too can our members," Swans chairman Andrew Pridham said.
The club regularly uses its platform to promote social issues and diversity, with their annual Pride Game and Marn Grook fixtures in the AFL celebrating LGBTQI+ inclusion and Indigenous culture respectively, while their victory song is now gender-inclusive.
Sydney did not apply for a licence when the AFLW competition was launched in 2017, chiefly because of inadequate training facilities at their SCG base and a lack of suitable match venues.