Cricket
Shikha leads the way as cricketers start training | Goa News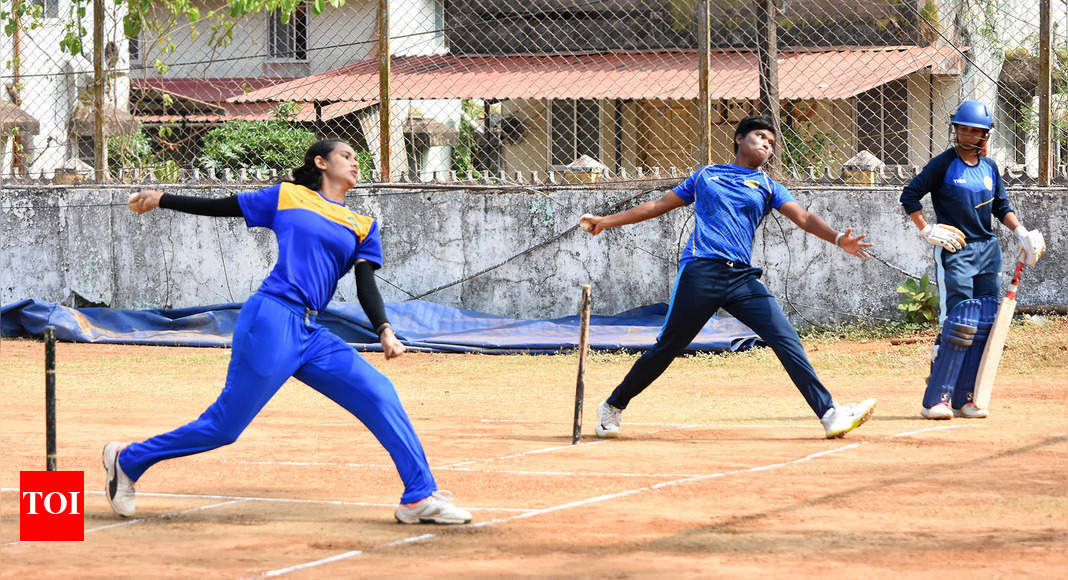 Panaji: Goan cricketers can make it to the Indian team and nobody embodies that better than Shikha Pandey. The 31-year-old proved her mettle by featuring in the Women's World Cup where India went down fighting against hosts England in the final.
The focus is now on the next Shikha as 60 players are going through their paces. Three women's teams — seniors, U-19, U-23 — are training hard under coach Anuradha Redkar at the GCA Academy ground, Porvorim.
Shikha is the first one to hit the ground and is taking keen interest in grooming players for the Senior Women's One-day tournament, likely to be held soon.
"We asked players to attend trials from January 22. The girls are coming out of a nine-month break, so it is essential to give them a long trial and camp," said Prakash Mayekar, GCA's director of coaching and cricket operations.
The selectors are keeping a close eye on the players by regularly making their presence felt at the ground.
"It is too early to pick our teams for the one-dayers. Once BCCI announces dates, groups and fixtures, we will shortlist the team. We will have practice matches too," said Mayekar.
Shikha is expected to lead the senior team.
A lot will be expected from seniors like opener Purvaja Verlekar, allrounders Sanjula Naik and Sunanda Yetrekar, while wicketkeeper Vinavi Gurav could provide stability to the team. Bowling allrounders Nikita Malik and Tejaswini Duragad add depth to the batting.
Purvaja, Vinavi and Sanjula have already appeared in Hemant Patil T20 League in Pune before joining the trials.
Goa have been a part of Elite group where they played eight matches, winning three and losing five in the 2018-19 season.