Tennis
Serena stars with James Corden in Gucci commercial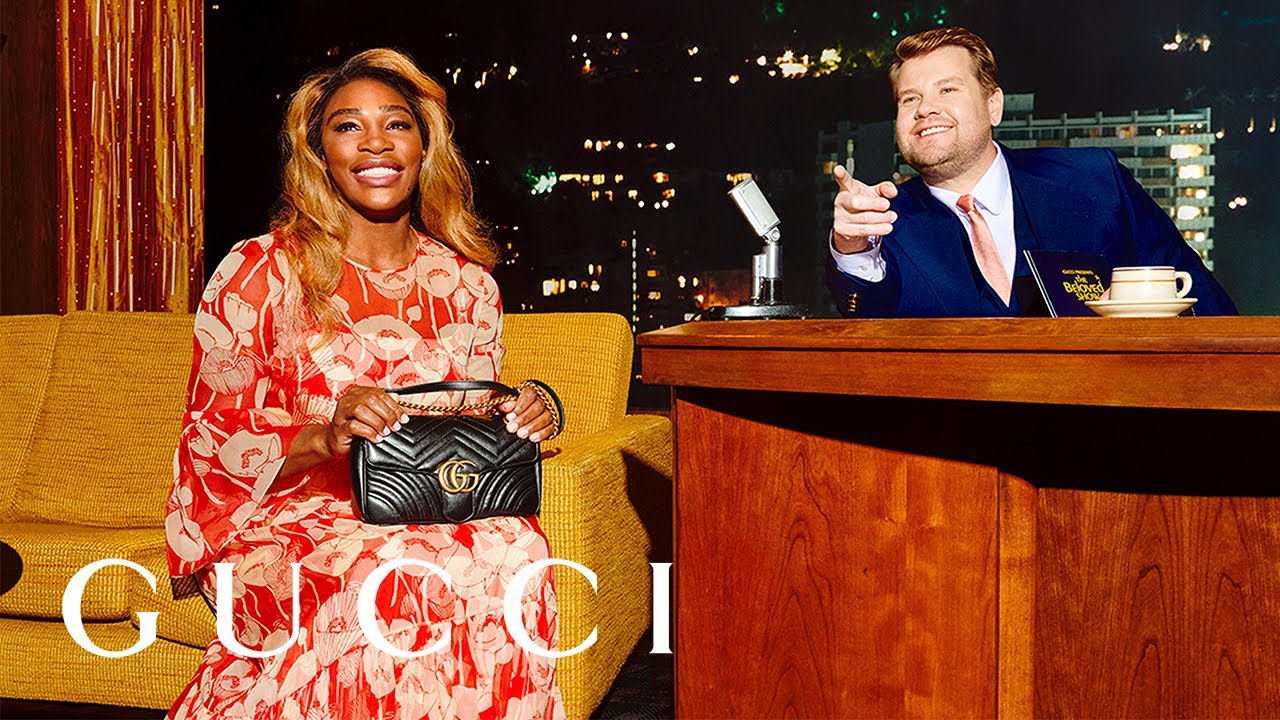 It's a treat any time fans can see Serena Williams show off her acting skills, and in a campaign for Gucci, she quite literally stole the show. 
In the video, Serena goes on stage for a talk show with James Corden, but when she makes her appearance, the crowd goes so crazy for her—and she embraces the spotlight so much—that the audience's ovation takes up the entire segment. It's a scene not unlike many of her night-session matches:
As always, Williams has numerous other style projects also on the table, including a luggage collection…
And Serena-brand loungewear:
Serena will not be playing Madrid this week.