Formula 1
Senna v Prost "hatred" will never be repeated in F1 – Vettel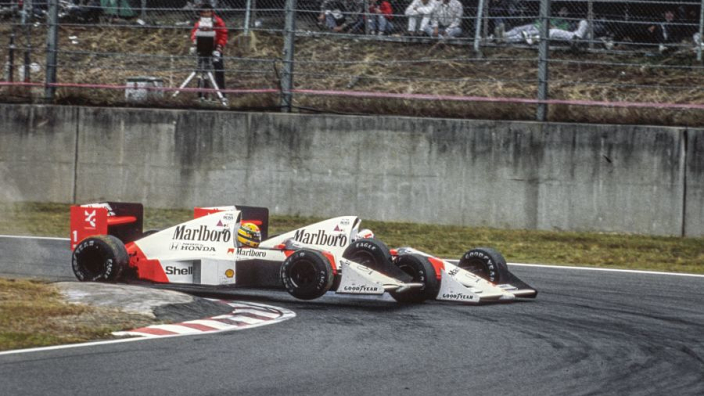 F1's latest rivalry between Lewis Hamilton and Max Verstappen will never repeat the "bitterness and hatred" seen between Aryton Senna and Alain Prost, according to four-time world champion Sebastian Vettel.
This year's title battle is shaping up to be an intense fight, but Vettel believes the modern world means the current crop of drivers are no longer capable of matching the deep-rooted rivalries of old.
Vettel, when asked to name his favourite title battle, said: "As a child, I was a big Michael [Schumacher] fan…then obviously when you go through history there's Senna versus Prost, which is the obvious one.
"I wasn't old enough to understand. I think probably, [the best] of all time, was Senna and Prost because of the intensity and because of the differences in characters. I think it was a different time.
"I think nowadays the whole world has matured and even if you have different interests and different opinions I think we have grown up as people to be able to talk to each other despite different views on certain things."
Hamilton v Rosberg a close second
The contrasting personalities of Frenchman Prost, known as 'The Professor' for his cool and methodical approach, and the pure natural talent and deep-thinking mind of Senna made for fireworks during the late 1980s.
Senna famously drove into his then McLaren team-mate Prost in the title-deciding race at Suzuka in 1988 and a year later, after Prost moved to Ferrari, the pair collided at the same track to decide the title again.
The intensity resulted in the pair not speaking for years and saw Prost veto Senna's move to Williams until 1994 when the Brazilian tragically lost his life in a crash at the Imola track where F1 will race this weekend.
There have been no shortage of rivalries in F1 since the Senna v Prost era but the only one to come close to such levels is the battle between Hamilton and his former Mercedes team-mate Nico Rosberg.
Vettel believes there is a reason for that. He added: "I think there was a certain intensity [back then] just because people weren't as tolerant as they are today and probably not as mature.
"There was a lot of bitterness and hatred as well, so I think we've come a long way since then to maybe not have these intense fights anymore off track.
"I think on the track the fights are still very intense but I think probably you would not see something like that any more in the future just because we've moved on and progressed."