Australia
Sean Payton: Saints have 'big interest' in Jameis Winston, who impressed in 2020 | Saints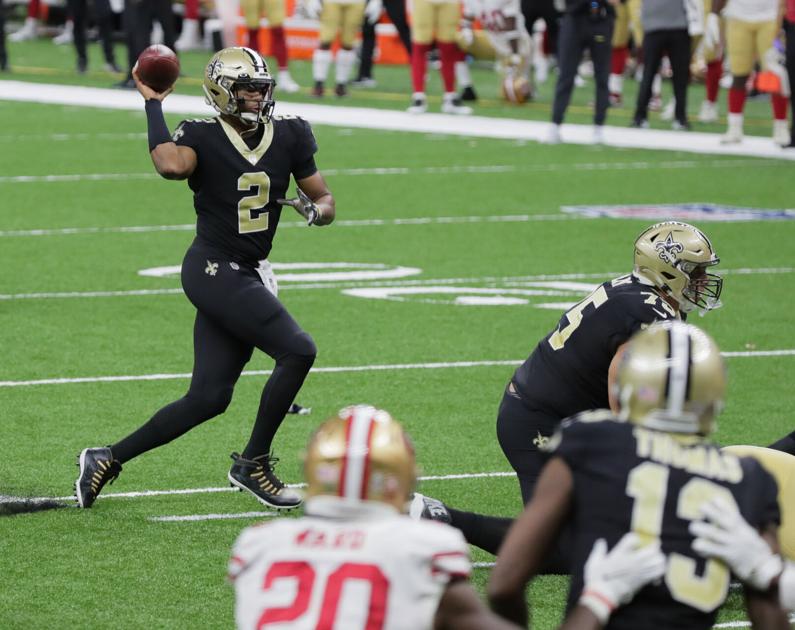 In case some weren't listening the first few times he said it, New Orleans Saints coach Sean Payton doubled down on his praise of soon-to-be free agent quarterback Jameis Winston Wednesday.
During an appearance on NFL Network's Good Morning Football, Payton was asked a blunt question about what the team's plan is at quarterback if longtime starter Drew Brees decides to retire this off-season. Payton's answer was also blunt.
"That's easy," Payton said. "We had a great exposure for one year with Jameis Winston."
Sean Payton was on @GMFB this morning! He discussed the #Saints QB position, motivating young players, and evaluating Patrick Mahomes going into the NFL Draft pic.twitter.com/9Q8WxYLfxk

— New Orleans Saints (@Saints) February 3, 2021
Winston signed a one-year contract with the Saints last April, meaning he will be an unrestricted free agent again this offseason.
He appeared in five games with the Saints, playing extensively in just one of them, but he made a mark on Payton and the rest of the team despite the challenges presented by joining a new organization in the midst of a pandemic.
"We didn't have a normal offseason, but we had enough time to see what we had with him as a player, as a leader, as an athlete," Payton said. "I really like what we had a chance to see. He was a tremendous leader for this team, and that's hard to do when you come in new in free agency, your first year, as a backup quarterback. So that'll be an important checkmark for us."
If Brees does retire as expected, the only quarterback the Saints have under contract on their 2021 roster is Taysom Hill, who has one year remaining on the two-year deal he signed prior to the 2020 season.
Hill started four games in Brees' place this season. The Saints went 3-1 in those contests as Hill accounted for eight total touchdowns and posted a 96.9 passer rating. Hill's highs were accompanied by some lows, too, as he threw two interceptions, fumbled six times (losing three) and was sacked 13 times.
Payton has long expressed confidence in Hill as an NFL starting quarterback. But if Brees is done, the Saints coach appears to prefer having some options as Brees' successor.
"A lot of times you want to hold your cards closer to the vest, and (Winston) is a free agent, but him along with Taysom Hill, … we've said it all along: We're going to develop and coach those guys," Payton said. "And Jameis is one of those guys we have a big interest in."
Whether Winston returns is probably dependent on the market for his services.
The Saints have proven themselves capable of manipulating the salary cap many times over, but are in a difficult position this offseason, potentially needing to clear almost $100 million from their books just to get under the limit.
While there are several avenues for the Saints to do just that, even clearing enough to give themselves enough space to pursue a free agent or two, if Winston gets a compelling offer elsewhere to potentially slide into a starter's role with starter's money, New Orleans may not be able to compete financially.
Winston completed eight of his 12 pass attempts in a Saints uniform this season, the last of which was a 56-yard touchdown pass on a trick play in New Orleans' playoff loss to the Tampa Bay Buccaneers.