Football
Saturday's prep highlights: LeRoy football tops Fisher | Sports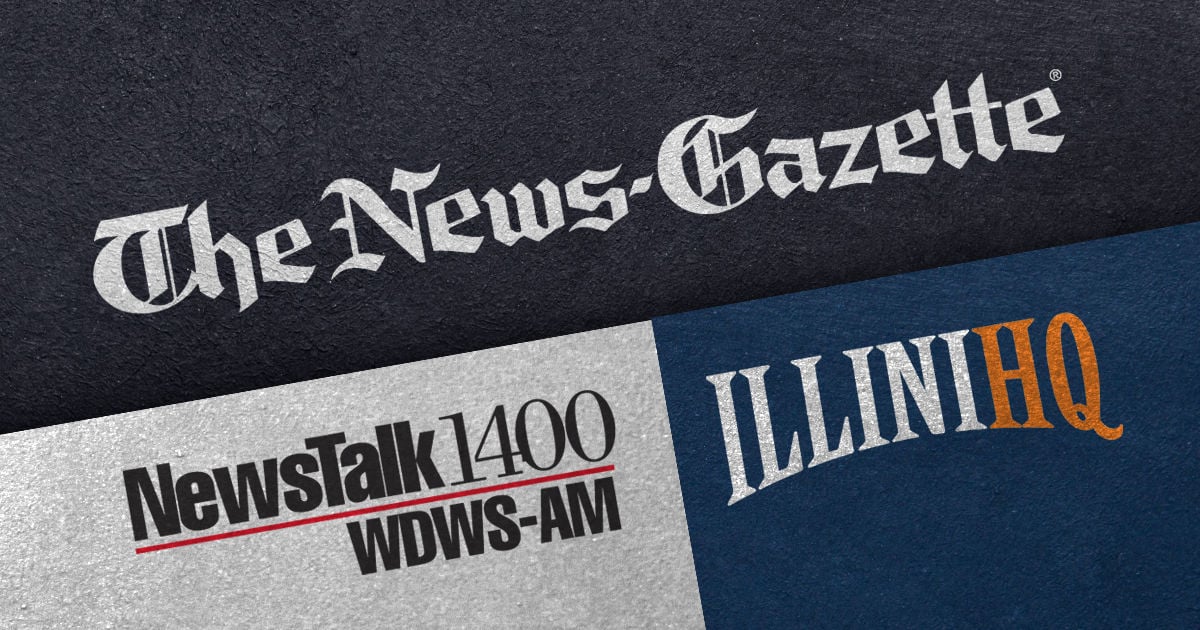 In football
➜ Danville 13, Centennial 0. The host Vikings (2-0) shut out the Chargers (1-1) in a Big 12 Conference meeting.
➜ LeRoy 22, Fisher 14. The host Panthers (2-0) tallied the Heart of Illinois Conference game's final 14 points en route to a victory over the Bunnies (1-1). LeRoy's Grant Sant Amour rushed for a pair of 3-yard touchdowns, and Kam Givens compiled 67 yards and one score on the ground. Fisher's Landen Stalter hit Jake Cochran and Tanner Estes on touchdown passes, while Cale Horsch (11 tackles, two interceptions) and Tim Booth (13 tackles) paced the defense.
In volleyball
ACS Classic
➜ Conquering Riders take second. Arthur Christian School finished 4-2 in its own two-day tournament, falling to CRU Blazers Homeschool 25-19, 23-25, 25-19 in the title match. Ava Yoder produced 39 kills, 16 blocks and 15 digs across three matches on Day 2, pairing with Halie Rhoades' 29 digs and Chloe Mast's 23 assists.
Nontournament
➜ Chillicothe IVC 2, Monticello 1. The visiting Sages (2-3) won the first set 25-15, but their Illini Prairie Conference enemies took the next two sets 26-24, 28-26 to snag the win. Renni Fultz (13 kills, 17 digs), Haliey Peirce (nine kills, 11 digs) and Emma Hillard (five kills, four blocked) keyed Monticello's effort.
➜ Eureka 2, LeRoy 0. Carlee Claunch's six kills led the offense for the host Panthers (2-4) during a 25-17, 25-20 Heart of Illinois Conference loss. Callie Warlow's eight assists and Sydney Owens' 11 digs also benefited LeRoy.
➜ Gibson City-Melvin-Sibley 2, Fisher 0. Jessica Freehill finished 14 kills and added three digs for the visiting Falcons (4-3) during a 25-11, 25-15 HOIC triumph over the Bunnies (0-6). Also helping GCMS's cause were Kira Fuoss with 21 assists, Madison McCreary with nine digs and Lindsey Heinz with three kills and five digs. Katie Landers and Leah McCoy each posted three kills for Fisher, which received seven assists from Jaedyn Fitzgerald.
➜ St. Thomas More 2, St. Teresa 1. Mallory Monahan's 13 kills paced the visiting Sabers in the first of two nonconference matches on the day, as they won 25-18, 20-25, 25-18. Caroline Kerr (22 assists) and Colleen Hege (12 digs) also chipped in for STM.
➜ St. Thomas More 2, Vandalia 0. The Sabers (6-0) once again succeeded, this time by a 25-15, 25-15 margin in a neutral-site match at Decatur. Maci Walters' six kills, Maris Green's five kills and Kerr's 19 assists showed the way.
➜ Watseka 2, Bismarck-Henning/Rossville-Alvin 0. The host Warriors (4-1) used balance in all facets to knock off the Blue Devils (3-3) 25-21, 28-26 in non-league action. Kinzie Parsons' four kills, Meredith Drake's eight assists, Sydney McTaggart's 11 digs and Kennedy McTaggart's three blocks each paced Watseka in their respective categories.
In boys' soccer
➜ Mahomet-Seymour 4, Centennial 1. Eli Warren became the highest-scoring player in program history for the visiting Bulldogs (4-0-2) during a nonconference win over the Chargers (2-5). Warren tallied an assist to reach 64 career points, surpassing Kadyn Jones' previous top mark of 63. Nate Lundstrom's two goals and one assist led M-S on the day.
➜ St. Joseph-Ogden 4, Unity 1. Mason Behrens generated his second hat trick in less than a week for the host Spartans (3-2), who dispatched the Rockets (0-3) in an Illini Prairie Conference matchup. Logan Ingram added another goal for SJ-O, while Andrew Miller scored for Unity via an assist by Gabe Pound.
➜ Teutopolis 8, Arthur-Lovington-Atwood-Hammond 1. Kaiden Morfey produced a first-half goal for the visiting Knights (1-6-1), who couldn't keep pace with a nonconference opponent.
➜ Urbana 3, St. Thomas More 0. In a non-league battle of two teams without a loss, the host Tigers (5-0-3) prevailed versus the Sabers (4-1-2). Sam Rummenie produced two goals and Jackson Gilbert netted the other for Urbana, with Chico Wilson and Noah Barkley each recording an assist.
Colin Likas covers Illinois football and high school sports at The News-Gazette. He can be reached at [email protected], or on Twitter at @clikasNG.