Sports
Sanchez: Yankees 'never told me why I was benched' in playoffs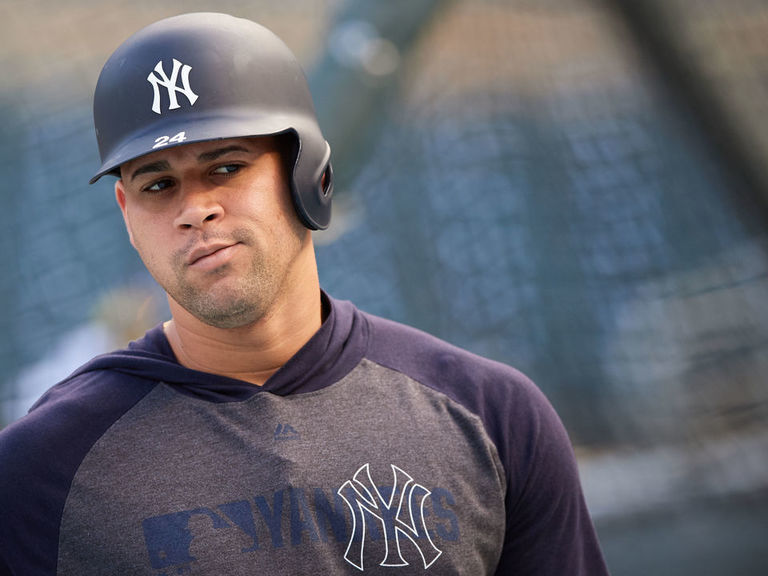 Gary Sanchez was surprised when the New York Yankees benched him during the playoffs and recently admitted the decision caught him off-guard due to a lack of communication from the team.
"It was something that had never happened to me in my career, whether in the minors or in the majors," Sanchez told ESPN's Marly Rivera. "When they benched me during the regular season, it was explained to me that I would catch one day and have a day off or catch two days and then have a day off to rest, (to) work on things.
"Then the playoffs came along, and you start getting excited, and you have all that adrenaline. I already felt I was in better form and I had so much desire to contribute to the team, to finally do something, which I did not do in the regular season. Feeling like I couldn't contribute was very hard. I always kept supporting my team. But the reality is they never told me why I was benched. I didn't know why I wasn't playing."
Sanchez struggled to a .147/.253/.365 slash line in 49 regular-season games but started Game 2 of the American League Wild Card Series against the Cleveland Indians after Gerrit Cole's personal catcher, Kyle Higashioka, got the Game 1 nod.
The 28-year-old hit a home run and drove in three RBIs for the Yankees, which wound up accounting for all of his postseason production. Sanchez went hitless in four plate appearances against the Tampa Bay Rays in Game 2 of the ALDS before the club benched him.
"I played the second game in Cleveland, and I played well. Then we went to San Diego, to the bubble. I didn't play in the first game because I wasn't catching Cole. After almost a week without playing, it didn't go well for me in the second game. Actually, none of us did well in that game.
"After that, I thought I was going to play the next day because it had been a very bad game for everybody. I struck out three times, but I felt like I was taking good cuts, good swings. I felt so much better. But I didn't play. And I said to myself, 'What happened here?' But my job is to support my team. But from then on, nobody told me anything. They just told me, 'Stay ready.'"
While the franchise never gave Sanchez a reason for his benching, the Dominican backstop said he's since cleared up the lack of communication with manager Aaron Boone and intends to shift his focus towards being New York's starting catcher in 2021.
"I cannot speak for the team, but I'm ready to be an everyday catcher," he explained. "Right now, I'm 27 and I don't see myself as a catcher one day a week, two days a week. I don't see my career going that way yet. I know that I can play and help the team on both sides of the ball every day."