Featured
Rizzo wants Freeman to sign ball after surprise strikeout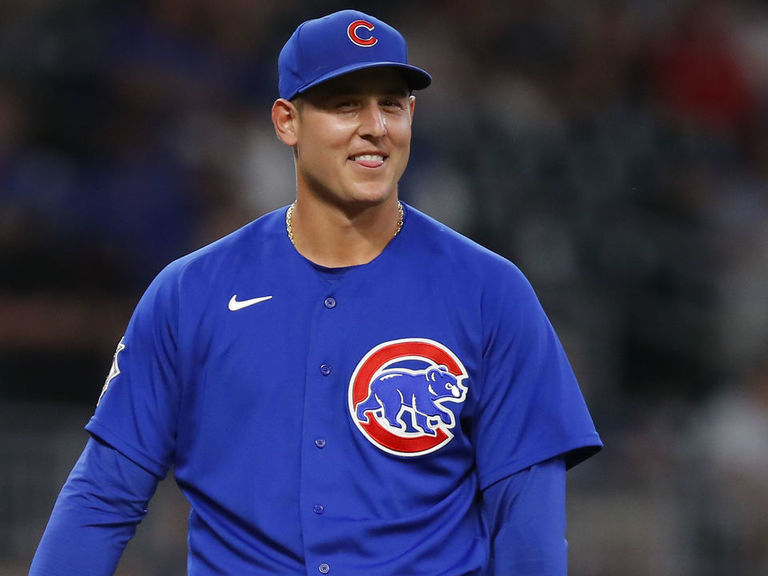 Chicago Cubs first baseman Anthony Rizzo wants to commemorate his first career strikeout – as a pitcher – by getting it signed by his victim.
Trailing 10-0 in a laugher against the Atlanta Braves on Wednesday, the Cubs decided to have a little fun. The team sent Rizzo out for his second career appearance on the mound, and he subsequently struck out Braves first baseman Freddie Freeman on a 2-2 curve.
Rizzo kept the ball and said postgame he intends to send it – along with a photograph – to Freeman for an autograph, according to Taylor McGregor of Marquee Sports.
Incredibly, Freeman had gone 4-for-4 with a home run before being struck out by a position player.
Both sides handled the occasion with good humor. Freeman, the reigning National League MVP, was all smiles when discussing it afterward:
"That's one strikeout I'm OK with," he said with a chuckle. "That was fun, fun to be a part of. … We'll always have that, unfortunately for me."
He added: "That's what baseball is, that's what sports is, it's to put a smile on people's faces. I was on the wrong side of it tonight, but I'm OK with it. I'm sure a lot of people got some good smiles and laughs because that's what sports is about."
Rizzo was apparently amped to face his friend.
"Rizz said he wanted Freeman," Cubs manager David Ross said, according to Jordan Bastian of MLB.com.
Rizzo did have to walk Ronald Acuna Jr. on five pitches right before Freeman stepped in the box. But it was all part of the plan.
"I had to pitch around Acuna there," Rizzo said, according to Bastian. "I knew he does a lot of damage. Freddie was hot – 4-for-4. But, at the end of the day, he's 4-for-5 with a punchout. It helped lighten the mood here."