Hockey
Richmond Town to be free of waterlogging woes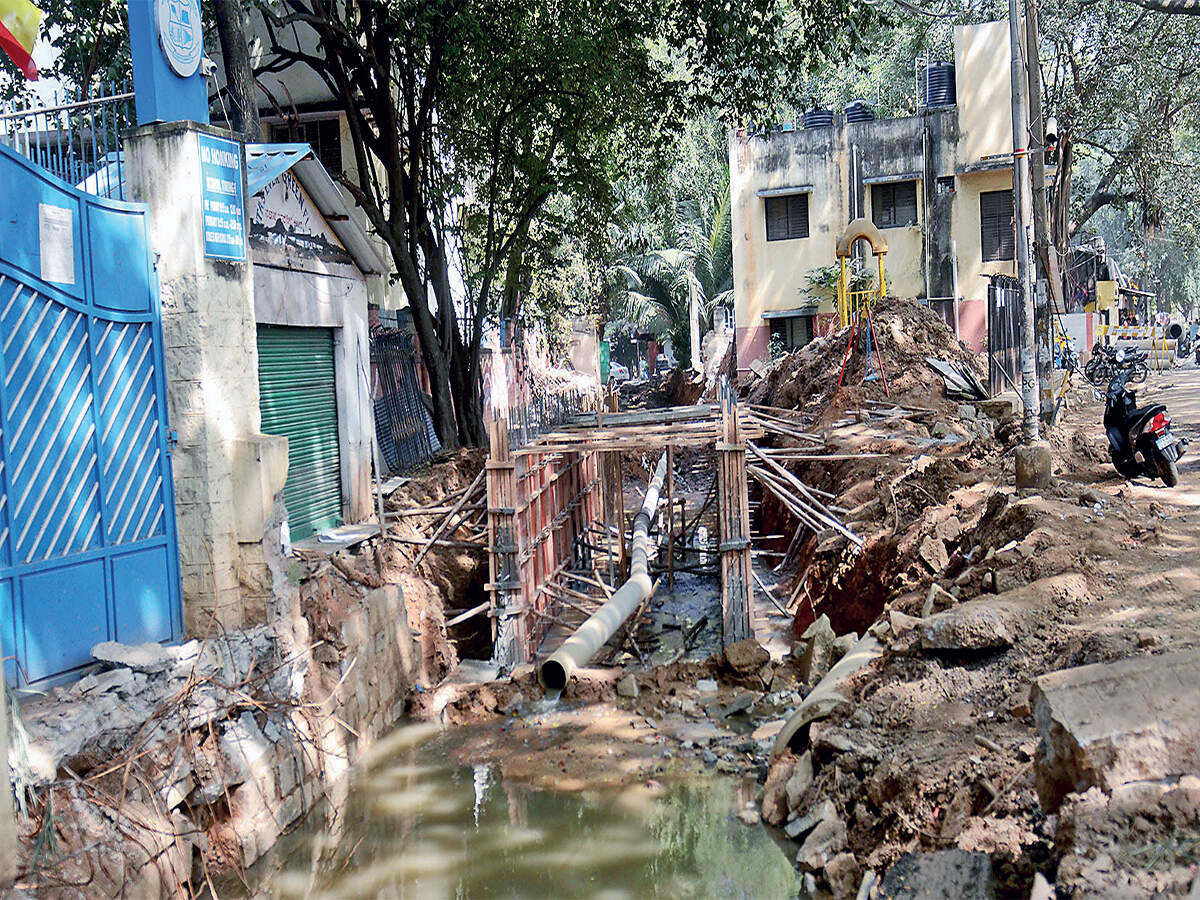 Read more at bangaloremirror.indiatimes.com
Stormwater drain, starting from Baldwin's Girl School, will be cleared
Residents and commercial establishment owners in and around Rhenius Street in Richmond Town and O'Shaugnessy Road in Langford Town are a happy lot as the civic authorities are underway with the Bengaluru Smart City project which will solve the waterlogging problem in these areas.
Residents who have been living in and around the area for over two to three decades said they are happy with the decision of the civic authorities to clear and open up a 'raja kaluve' – a major storm water drain which starts from the back gate of the Baldwin's Girls High School and runs all the way to the Hockey Stadium, through the side of the road which is less than a kilometre.
"It's nice to know that the government is working towards restoring the old Bengaluru by opening up original storm water drains which were there probably only in maps when the layouts were formed originally. The issue of waterlogging in the area is a cause of grave concern," Marianne de Nazareth, a resident of Richmond Town.
Bruhat Bengaluru Mahanagara Palike (BBMP) officials and engineers supervising the Smart City Project told BM that the water logging problem in Richmond Town will have a permanent solution.

0 "There is no shoulder drain concept. We are laying underground – already constructed – 900 mm diameter concrete stormwater drain pipes in and around Rhenius Street, O'Shaugnessy Road, all the way until the Hockey Stadium on one side of the road. These storm water drains will have a chamber and a grating every 20 metres that is connected to the surface of the road which will take in all rain water from the road surfaces. This water will flow into the major stormwater drain which will go towards the Hockey Stadium side from which the water will escape through several other drains which will be in a downward gradient towards other places, " a BBMP engineers said.
As of now, one side of the road is blocked for the Smart City Project work.