Baseball
Report: Phillies, others table offers to Realmuto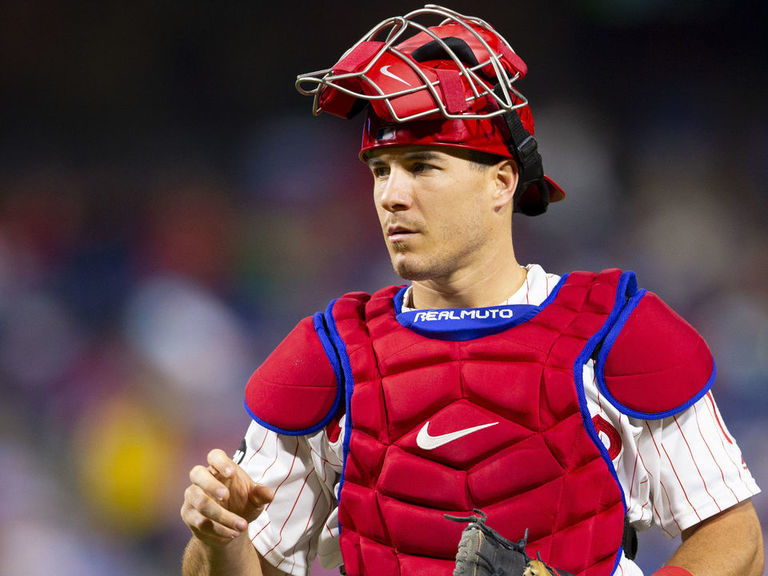 The Philadelphia Phillies made an official offer to free-agent catcher J.T. Realmuto, who has other proposals on the table from mystery teams, Jon Heyman of MLB Network reports.
Details of the offers remain unknown.
Realmuto rejected the Phillies' one-year, $18.9-million qualifying offer to become a free agent at the beginning of the offseason.
The report of Philadelphia's renewed interest follows news that Realmuto's agent called the Phillies' newly appointed president of baseball operations, Dave Dombrowski, on Monday to congratulate him on his new role, according to Meghan Montemurro of The Athletic. The Phillies also just named Sam Fuld as their new general manager.
The New York Mets were rumored to be an early suitor for Realmuto but wound up signing James McCann to a four-year, $40.6-million contract, which would seem to pull them out of contention for the two-time All-Star.
Realmuto has also been tied to the Washington Nationals and Toronto Blue Jays.
The two-time Silver Slugger is coming off another phenomenal year as arguably baseball's best catcher both at the dish and behind it. Realmuto hit .266/.349/.491 with 11 homers and four steals over 47 games in the pandemic-shortened campaign.