NFL
Report: Patriots 'not pursuing' reunion with Garoppolo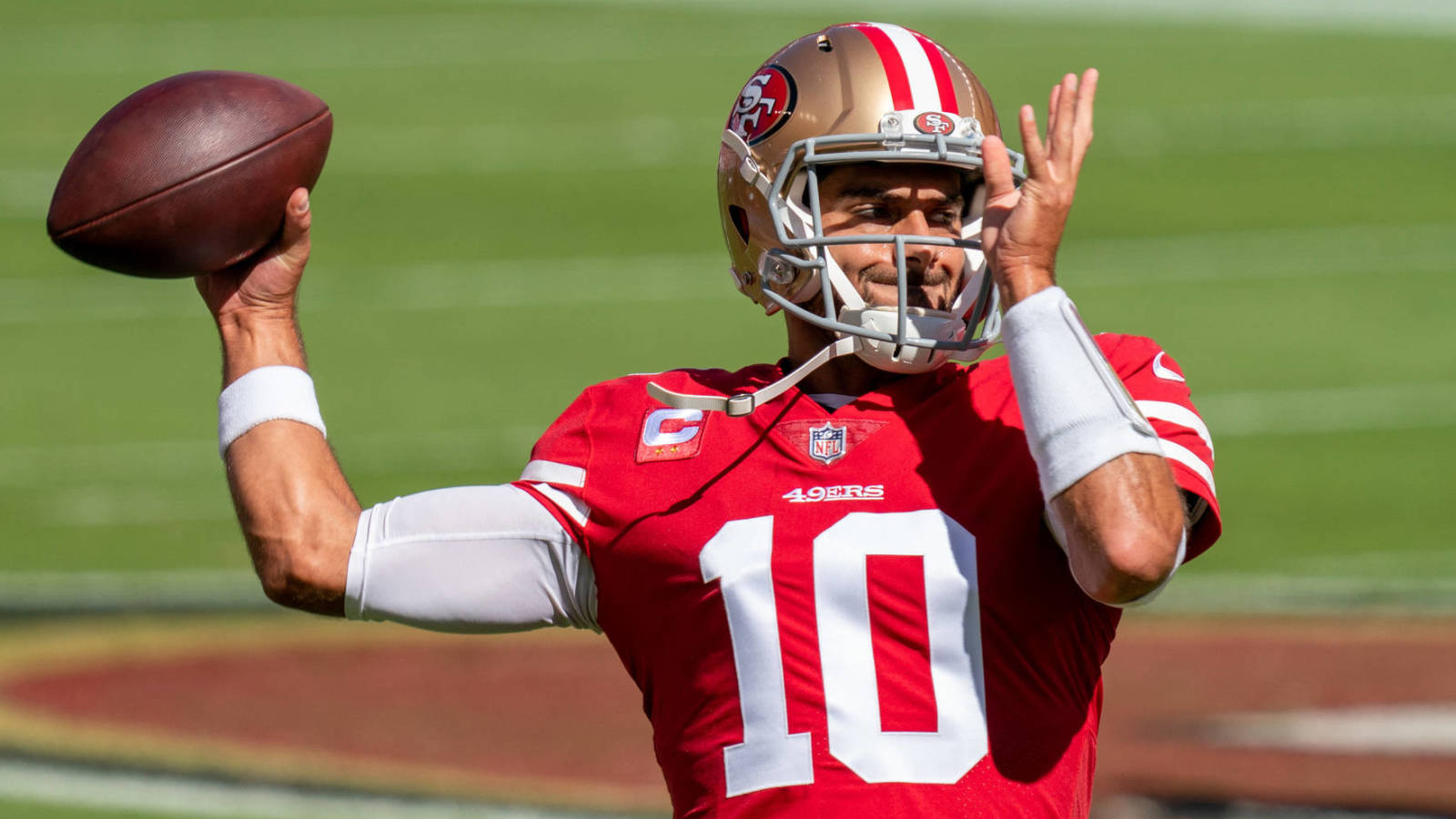 The New England Patriots might not be making a run for Jimmy Garoppolo after all. 
According to ESPN's Jordan Schultz, the Patriots are "not pursuing" a reunion with the San Francisco 49ers quarterback. The cap space "isn't there," and it doesn't make sense with Cam Newton on board and the 2021 draft "flush with quarterbacks."
The 49ers made a blockbuster trade earlier in the week, acquiring the No. 3 pick in the draft from the Miami Dolphins, presumably to select a quarterback. That sparked speculation that Garoppolo could be on the move. 
Although the Niners say they have no plans to trade Garoppolo, NFL teams reportedly think they are "bluffing," per The Athletic's Jeff Howe. 
"[Other] teams believe the 2014 second-rounder is available or at least will become available once the Niners stop bluffing," Howe wrote Friday. "The 49ers-Dolphins trade will lead to teams continuing to check on Garoppolo's availability."
San Francisco could potentially land Zach Wilson, Justin Fields, Trey Lance or Mac Jones in the draft. It's unclear if they view any of those players as a 2021 starter. 
Howe also reported Friday that the Patriots are still intent on moving up to select a quarterback. If they do move up, they likely won't show any interest in Garoppolo. If they fail to move up, maybe Bill Belichick will check in on his availability after all.