Motivation
PRRD's PhilSys registration fuels motivation for Pinoys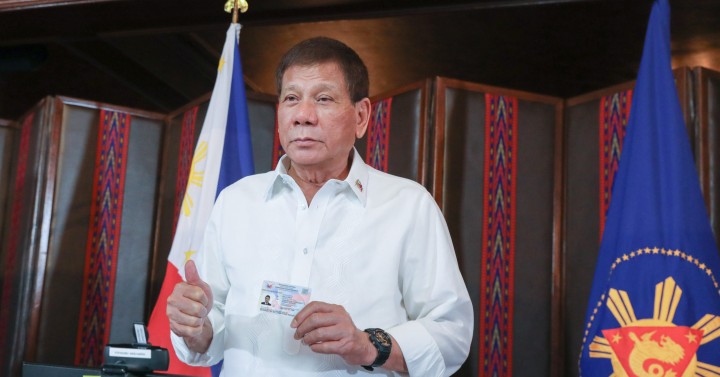 DAVAO CITY – After President Rodrigo Duterte registered himself on the Philippine Identification System (Philsys) on January 21, more Filipinos expressed enthusiasm to sign up for the national ID.
"I could not wait any longer to be registered. I want to get a national ID so I could easily access government assistance," said 48-year-old Ramonito Reales, who is working as a messenger of a real-estate company and is based in Matina Pangi, Davao City, in the vernacular.
When asked how he learned about the benefits of PhilSys, he said he saw and read about it on social media.
The Philippine Statistics Authority (PSA) has earlier clarified that registration for the general public has yet to start as low-income households have been prioritized.
PSA made the clarification as queries flooded their office as to when they could register, after photos of Duterte undergoing the registration made rounds on social media.
PSA-11 regional director Ruben Abaro earlier announced that the PhilSys registration in Davao Region resumed on January 18.
He, however, clarified that the registration is limited to ensure minimum health protocols are strictly observed to protect registrants and PhilSys enumerators.
Reales, for his part, expressed hope that he will be included in the list of low-income families who are currently the priority sector for the PhilSys registration.
"Hope I will be included so I can easily avail of government assistance," he said in the vernacular.
House-to-house visits
Abaro said PSA data collectors are conducting house-to-house visits to inform heads of households on the necessary documents for registration like birth certificate, passport, senior citizen IDs and driver's license, among others.
PSA, in its website, said it will come up with an announcement for the registration of the general public this year.
"Due announcements will be made by the PSA for the registration of the general public this year, as low-income households have been prioritized since the beginning of PhilSys registration last year," PSA said.
Meanwhile, PSA clarified that the national ID "will not replace existing functional IDs that serve other purposes."
PSA said a passport is a travel document and a driving license is proof that someone can drive.
"Functional IDs such as these will remain the responsibility of the issuing government agencies," PSA said.
PhilSys aims to register majority of Filipinos by end of 2022 and assures registration of the general public this year.
For Filipino citizens, the national ID has no expiry date.
It is valid for only one year for resident aliens.
While the National ID's initial acquisition is free, there is an eligible fee for replacement of lost or damaged ID.
Indigents are exempt from any fee or payment provided they show their Certificate of Indigency.
Signed into law by Duterte in August 2018, Republic Act 11055, or the Philippine Identification System Act, aims to establish a single national ID for all Filipinos and resident aliens.
The national ID shall be a valid proof of identity that shall be a means of simplifying public and private transactions, enrollment in schools, and the opening of bank accounts.
It will also boost efficiency, especially in dealing with government services where people will only need to present one ID during transactions. (PNA)