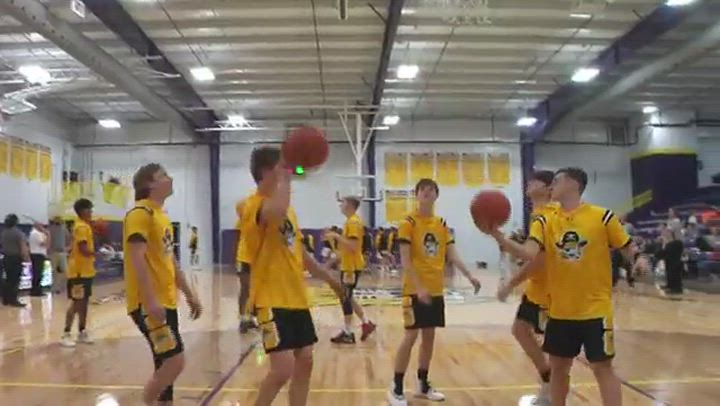 Read more at www.ozarkssportszone.com
"We just knew we had a target on our back coming into the season, and we need to be ready for every team coming at us," Colton Highfill said.
This is a new feeling for Pleasant Hope basketball. Three years ago, the Pirates had a one-win season, the next year, nine wins, and last season, Pleasant Hope won 14 games; its first winning season in 10 years.
"We couldn't win in districts but we just played our hardest and played the best we could at the end of the year," Highfill said.
"We've got the right kind of kids. We've got a good nucleus of young kids who are now maturing into juniors and seniors," said Pirates head coach Eric DeRossett.
The center of that nucleus is senior point guard Colton Highfill who averaged nearly 15 points a game last season and led the team in assists.
"He's the pulse of our team, he makes us go. Everybody on the team really respects him regardless of their ability, regardless of their class," said DeRossett.
"We really rely on Colton and Marcus on the inside," said senior Brendle McDaniel.
"Yeah, Colton is definitely the dude we surround our play around. We get a lot of our energy from him when he's on the court," junior Marcus Price said.
He's in good company with McDaniel, returning junior Tanner Hillenburg, and junior post player Price who averaged about 18 points and 10 rebounds per game in 2019.
"This year we have more depth than we've had and that really helps us a lot," McDaniel said.
The Pirates hoping that depth leads to even more success this winter.
"As many wins as we can get, try to advance in districts and get a district win, we haven't had one in a while," said Highfill.
The program driven by improving its record again this season, and all of the seasons to come.
"We just come out and work our hardest because we know there's kids looking up to us and are trying to follow what we do, so we just always have to put in the effort and hope they do the same behind us," McDaniel said.
"We need some young kids to grow and get better and we need to sustain the program. You're right about our growth its been fantastic. We're really excited about where we're going," said DeRossett.