Football
Play Seahawks' "Football Fortune" For A Chance At $50,000 And Other Great Prizes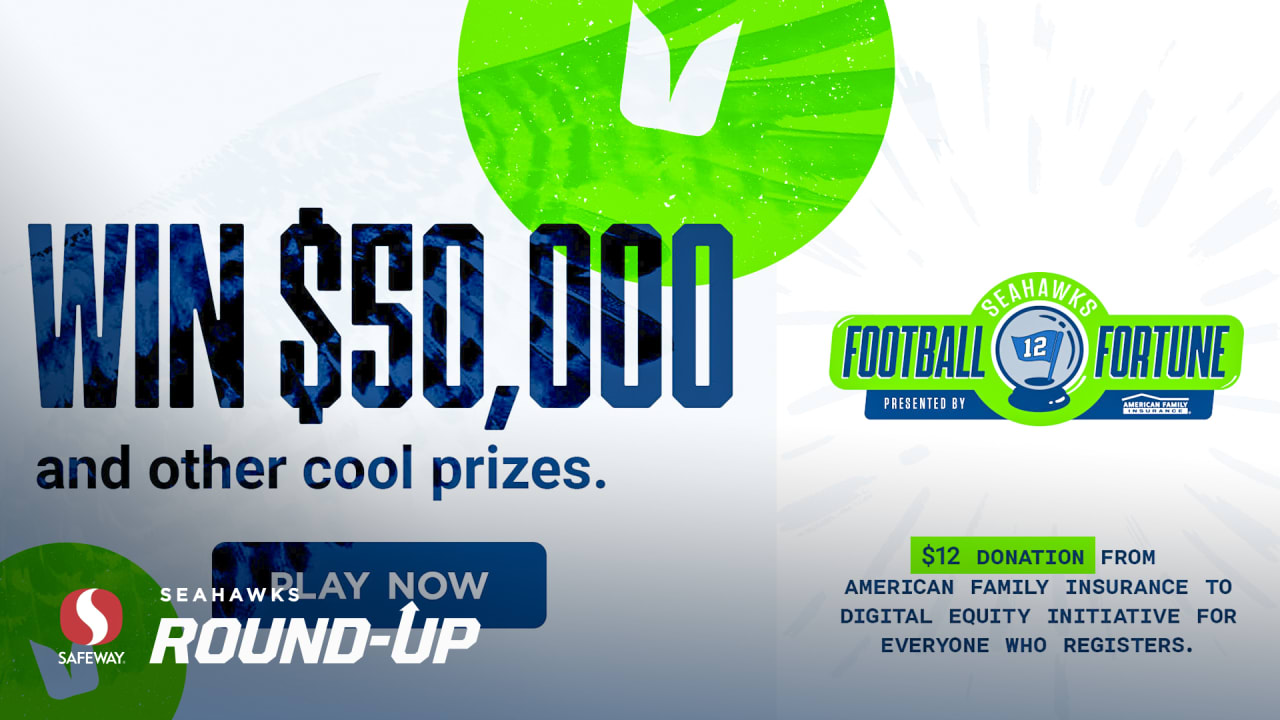 LB Cody Barton Talks Seahawks' Improved Defense, Solid Special Teams Play On 710 ESPN's "Wyman & Bob"
While the Seahawks' offense and defense have had their ups and downs this season, the special teams unit has been relatively solid throughout the year. Much of that can be attributed to punter Michael Dickson, who led the NFL with 32 punts inside the 20 this year, and kicker Jason Myers, who still hasn't missed a field goal attempt this season.
But the unit is also made up of some recent draft picks on defense who have turned out to be solid special teamers, like LB Ben Burr-Kirven, CB Ugo Amadi, and LB Cody Barton. Barton, a second-year player out of Utah, spoke with Bob Stelton of 710 ESPN's "Wyman & Bob" to discuss playing on special teams, the team's improved defense over the second half of the season, and facing the Rams for the third time this season. You can listen to the full interview here — below are a few highlights.
On playing special teams:
"I love it. I have a lot of fun with it. Like you said, me, BBK [Burr-Kirven], [Nick] Bellore, we're always competing to see who can get down there first. Not even just those guys, but Ryan Neal, Griff [Shaquem Griffin], we're all just flying around, seeing who can get there first and make all the plays. I have a lot of fun on special teams with those guys. It's almost like a game within a game when we're out there — seeing who's down there first, who's going to make the tackle. And then after the game watching the film together, celebrating the good stuff, correcting the bad stuff.
On how he feels about his individual season:
"Overall I'm happy with my individual season. I'd love to be on defense more, but that being said, I can only control what I can control with me. So overall, knowing my role on special teams, I'm going to try to be the best special teams player I can be and just have fun with it. I don't want to be a person who's sitting around frustrated, angry, this and that. Whatever role I'm assigned to I'm going to have fun with it and be the best version of that that I can be."
On what has sparked the defensive improvement:
"I don't know — now I just feel like the defense as a whole, everyone seems to be working and going as one heartbeat. Everyone's working together and we all know each other very well. I think of it as a puzzle and we're all one piece of the puzzle, and when it's all put together it's a work of art. Everyone's just working together and we understand each other. Everything's clicking — when the rush is good, then the coverage is good. If the coverage is good, the rush is good."
On if he dreaded watching film in the weeks following rough performances by the defense:
"No, I wouldn't dread it, and don't think anybody [else] does either. Even if the defense as a whole didn't have a good game, if there's negative things that happened, there's positives to take away from everything. One of the many things I love about this place is that it's not a negative atmosphere, it's a positive atmosphere. So if the defense doesn't do as good and we go to the film, yeah we're correcting stuff, but at the same time, we understand that we're building something. One game doesn't define who a player is, who the defense is. We're building something and getting better from that."