Latest
Pink ball requires at least some grass on pitch: SG ball manufacturer | Cricket News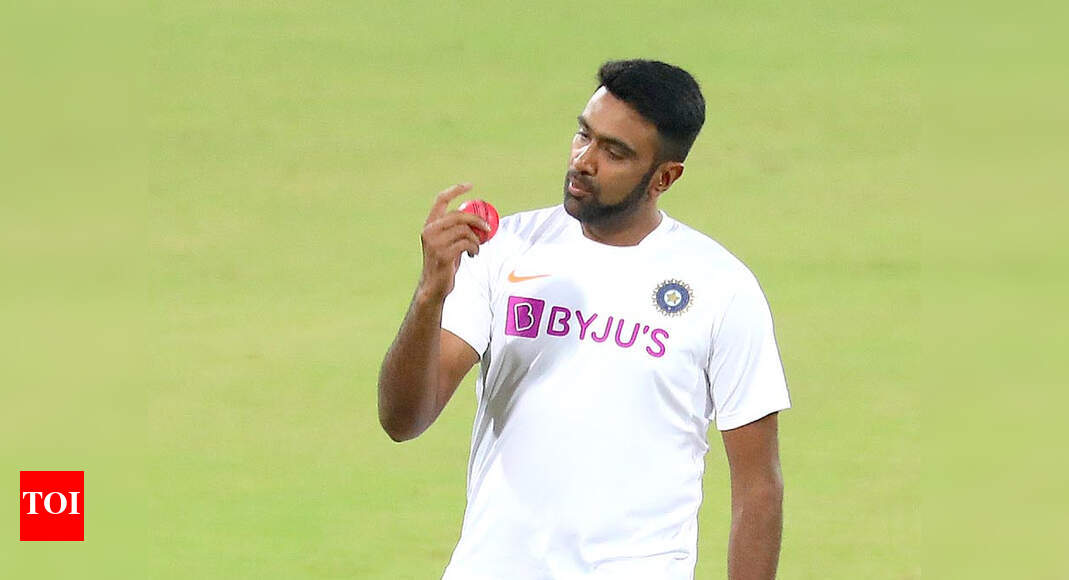 MUMBAI: Even as its being speculated that India will dish out a turner for the ultra-crucial third Test against England at Ahmedabad to help the home team's spinners, Sanspareils Greenlands (SG), manufacturers of the cricket ball being used in the ongoing Test series have stressed that "at least some grass should be left on the Motera wicket to enable the pink ball retain its colour for 80 overs".
"Turning track is fine, but for the pink ball to last 80 overs and retain its colour requires some amount of grass on the wicket. We've seen that world over, curators tend to leave 6-7mm grass on the pitch for day/night Tests to enable the pink ball to retain its shine. While that may not be possible considering that India would want to take home advantage, it is necessary to leave at least 2-3mm grass on the pitch to ensure that the ball doesn't lose its colour and therefore, visibility under floodlights," Paras Anand, SG marketing director, told TOI on Sunday.
With the series locked at 1-1, India would be desperate to dish out a turning track similar to the one that was on show in the second Test at Chennai — which saw ace spinner Ravichandra Ashwin scalp 10 wickets and left-arm spinner Axar Patel take seven sticks on debut, as India won by 317 runs. A lead which would virtually allow them to take a lead in the series which would virtually guarantee them a spot in the final of the World Test Championship in June. All this points towards a dry track, a dustbowl.
When India played their maiden pink ball Test under lights at home against Bangladesh two years back, there was a fair bit of grass on the wicket, but then the opposition didn't have the likes of James Anderson and Stuart Broad in their ranks.
India skipper Virat Kohli and Ashwin were critical of the SG ball after the first Test, saying it got scuffed up much before the second new ball was due, but the manufacturer explained why that happened. "The pitch for the first Test was really hard, flat and abrasive. As Ashwin said later, that was the reason the ball's seam came off earlier than usual. If you see the second Test, the pitch wasn't like a road, and the ball's seam and shape stayed fine and there were no complaints," said Anand.