Basketball
Pickup basketball with Nick Saban? LA Times' Sam Farmer shares his favorite George Paton stories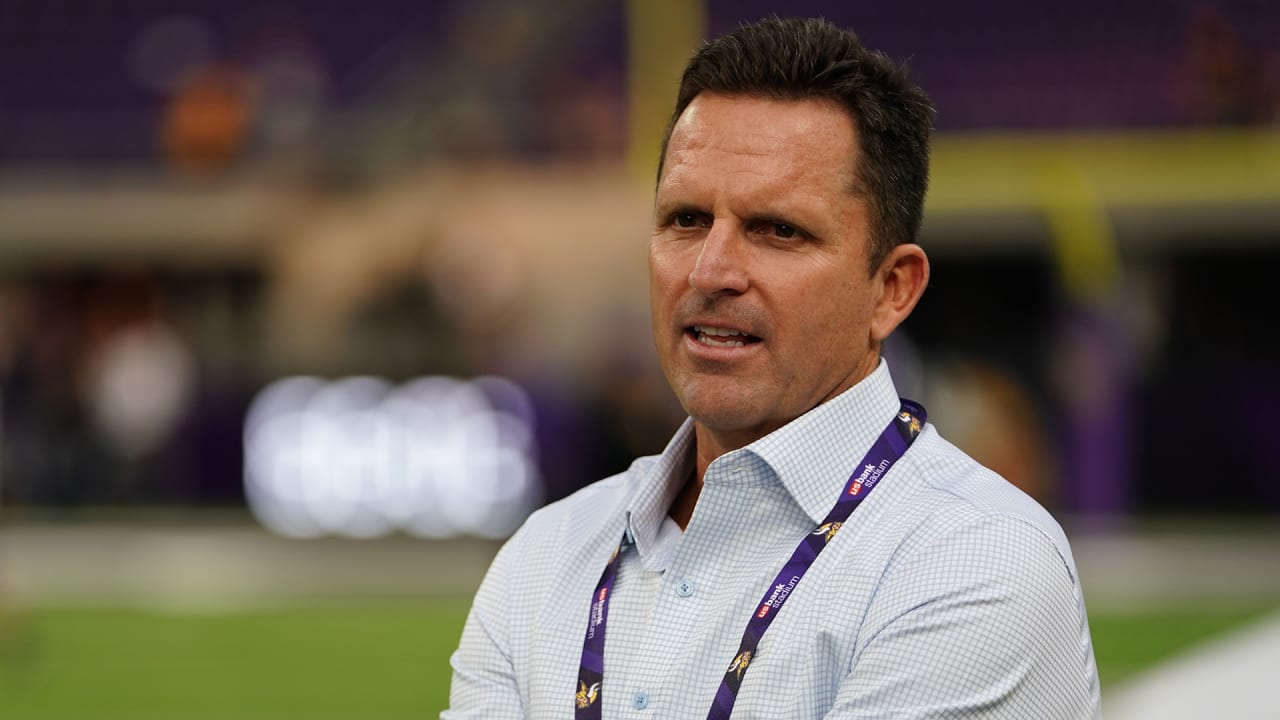 ENGLEWOOD, Colo. — New Broncos General Manager George Paton gained national name recognition in recent days as he drew interest from several teams before accepting a role in Denver.
At least one national media member, though, has known of Paton far longer than the recent years in which he's established himself as one of the most-respected personnel executives in the league. The Los Angeles Times' Sam Farmer first met Paton more than 35 years ago, as he was a senior at La Cañada High School near Pasadena, California when Paton was a freshman. Farmer, who was friends with Paton's older brothers, John and Frank, remembers Paton as his friends' "kid brother."
Early in Paton's tenure with the Dolphins — which began in 2001 — Farmer and Paton reconnected and developed a friendship.
"I was really getting to know him then," Farmer said. "We had the connection and we had mutual friends and if you look, in my high school team photo, they let some of the best freshmen in the team photo, so I think there's a team photo that I'd be on the same page as George, but I didn't really know him well until we were both in the league doing our various jobs."
Even as Paton was just beginning his tenure in the league, Farmer saw attributes that suggested he was destined for big things in the league.
"I thought he would be a GM," Farmer told DenverBroncos.com. "I think I wrote in maybe 2002 that he would be a GM in the next 10 years. Even then, there were qualities — his organizational qualities, his leadership and his charisma. I thought he could run an organization. There have been lots of opportunities that have come up and he's fielded offers to leave, and he would always sort of decide to stay with the Vikings and Rick Spielman. I think he was really happy in that role. But it was clear from the people you talk to in the league — and he's so widely respected in personnel circles — that someone was going to land him. I think he looks at the Broncos as a crown jewel organization, and Denver's a great place to raise a family. It was too good to pass up."
And now that Paton has accepted a job, Farmer believes he'll be quite successful in Denver.
"He's going to be awesome for the Broncos," Farmer said.
But for as much insight as Farmer can provide about Paton's work ethic and personality, he also has several stories to share about the team's new general manager.
Here are a few of our favorites from a recent conversation with Farmer:
"I was just talking to [Giants offensive coordinator] Jason Garrett," Famer said. "[He's] a mutual friend of George's and mine, and Jason and George and [former Dolphins HC and current Alabama HC] Nick Saban and somebody else with the Dolphins would have regular pickup basketball games at lunch. George was the guy who would dive for every loose ball, get every rebound. And when George would be gone on some work-related trip, Saban would go crazy, because nobody would be diving for the loose balls like he wanted. He was telling Jason Garrett, 'Get that! Get that rebound!' Because George, for his size — he's not a small guy, but he's built like a Navy SEAL and in great shape — he plays bigger."
"What you know about the family is that sort of the hallmark of the Paton brothers — George being the youngest of three — was that they were tougher than their size," Farmer said. "There were certainly bigger defensive tackles in college football than John, but he was a really good defensive tackle for Utah. Frank was sort of an undersized linebacker. George was 180 pounds and was a wedge buster for the kick teams at UCLA. He had to go down there and sacrifice his body. He was constantly getting flipped and [utilized as]cannon fodder. I think there was one game when his assignment was to block [future Hall of Famer] Junior Seau. I want to say Junior pulled a hamstring. It was a USC-UCLA game. Junior, if you knew him, looked like a cartoonish superhero he was so big. George was assigned to block him and probably hadn't seen the guy in person and pulled up to the game, and it's like 'Oh, gosh. I gotta block this guy.' Something happened — I think it was a hamstring — and so Junior didn't play. George dodged a bullet."