Featured
Philadelphia 76ers need 3 Christmas wishes to come true
Read more at thesixersense.com
The Philadelphia 76ers should have 3 Christmas wishes this year.
Merry Christmas from all of us at The Sixer Sense. In the spirit of the season, this article will be focusing on three Christmas wishes that the Philadelphia 76ers should want to come true going forward into the thick of the 2020-21 season.
Sixers need 3 Christmas wishes to come true: Tyrese Maxey's development
Early signs are proving that the Sixers struck gold by being able to select Tyrese Maxey with the 21st overall pick in the 2020 NBA Draft. Maxey performed well in the preseason and had a solid debut in the 76ers season opener.
He had six points, two rebounds, and two assists while converting 50.0 percent of his shots. He did this in just 11 minutes against the Washington Wizards. Maxey already has a quick first step, can finish around the rim at a high level, and has a solid mid-range shot. He can also attack in transition, is arguably the team's second best passer, and isn't a bad defender.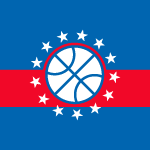 Want your voice heard? Join the The Sixer Sense team!
That being said, the 20-year-old point guard still has room to as a playmaker and shooter. In college, he shot 29.2 percent from downtown. That has to improve if he wants a bigger role. He had a turnover problem in college as he 3.2 assists and 2.2 turnovers.
If Maxey can improve in those areas, there's a good chance he becomes a prominent member of the rotation, if not a starter. The 76ers would have a much better shot of making the NBA Finals if Maxey were to develop those skills.