NASCAR
Paddock leaves Chicagoland Speedway for Silver Cross Hospital | The Times Weekly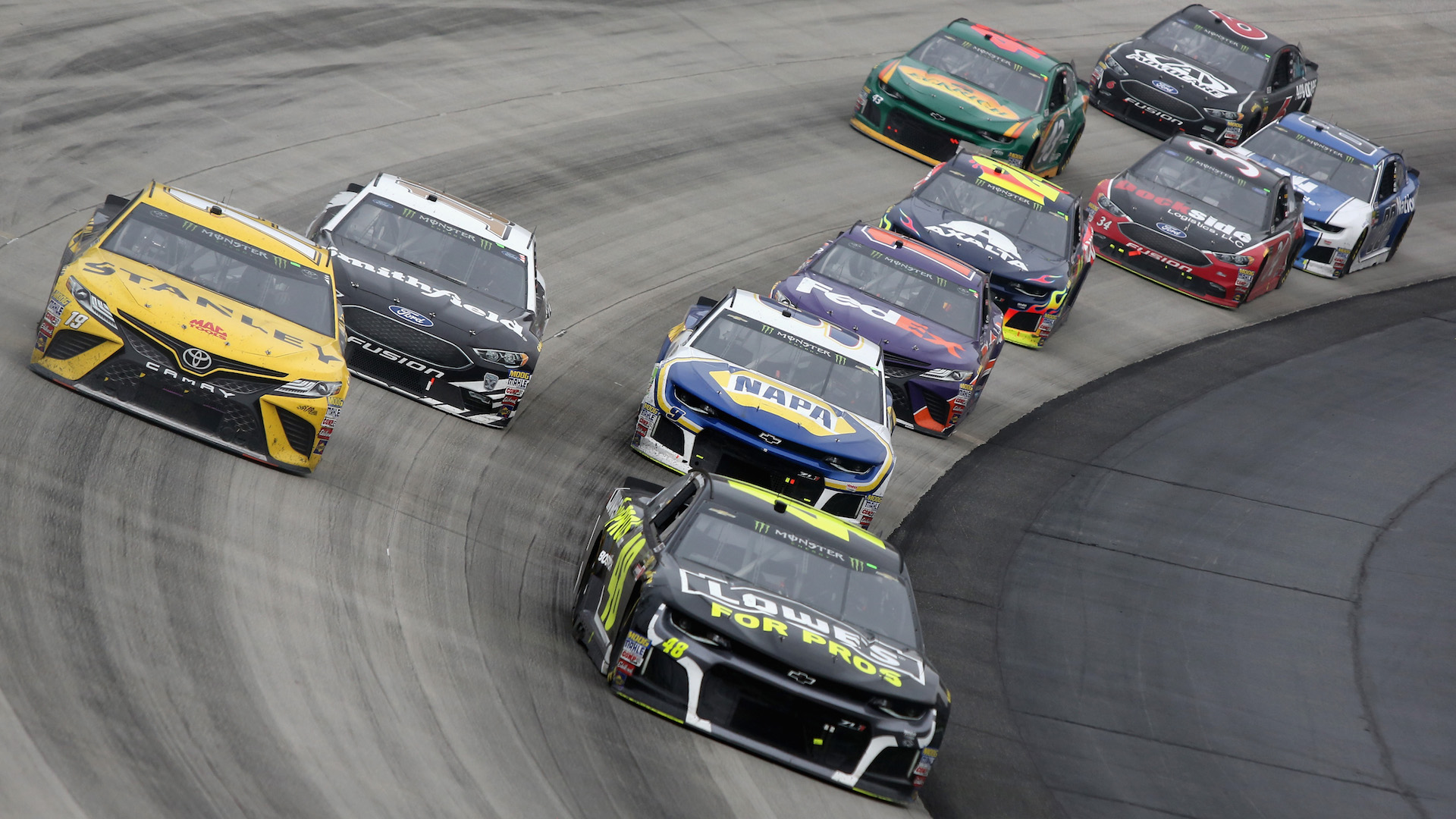 Read more at thetimesweekly.com
The former president of Chicagoland Speedway and Route 66 Raceway in Joliet will now be working in the health care industry.
Scott Paddock has been named Senior Vice President of External Affairs for Silver Cross Hospital in New Lenox.
As it has adversely impacted so many other aspects of the local economy, the Coronavirus pandemic also resulted in no races at Chicagoland Speedway through the 2021 season. NASCAR officials announced in October that it would not include the speedway in its Cub Series in the new year.
Paddock also said at the time that the NASCAR Xfinity Series, Gander Trucks and ARCA would also not be returning to Chicagoland Speedway in 2021.
While Joliet city officials said they have received no word from Chicagoland Speedway of any plans to close permanently, the track's future remains uncertain. If the Speedway were to close permanently, it would mean losses for Joliet in terms of entertainment sales tax dollars, and other revenue from people visiting Joliet's restaurants, shops, hotels and bars during NASCAR races.
At Silver Cross, Paddock will have administrative oversight of the hospital's marketing and community relations department and the Silver Cross Foundation.
"I'm thrilled to join this terrific team," Paddock said. "With my previous position on the Board, I'm very familiar with the Silver Cross culture and the important role this hospital plays in the community. I've also enjoyed the time I've spent in Joliet and Will County over the last decade, and I'm really excited to continue to work and connect with our local community."
Prior to joining Silver Cross, Paddock served as president of Chicagoland Speedway and Route 66 Raceway for the past nine years where oversaw all aspects of the sports and entertainment complexes.
Before that, he was the director of sports marketing for the Gatorade Company, a division of PepsiCo Inc. In that role, he was responsible for the management of the brand's 120MM sports marketing sponsorship portfolio, including all league, team and spokesperson relations and negotiations, while serving as a key member of the Gatorade Leadership Team.
Paddock received his bachelor's degree from the University of Notre Dame. He has served on various boards and committees over the years, including membership on USA Basketball's Board of Directors, USA Basketball's Executive Committee, the Athlete Advisory Council (AAC) to the United States Olympic Committee, and the Chicago 2016 Olympic Committee. Prior to joining the staff at Silver Cross Hospital, Paddock served on the Silver Cross Hospital Board of Directors, most recently as Chairman.
Paddock also serves on the Board of Directors for Illinois Special Olympics, the Chicago Sports Commission, Will County's Center for Economic Development, and in 2019, he was appointed to the Illinois Toll Highway Authority Board.
In 2008, he was named a member of the Sports Business Journal's prestigious Forty Under Forty. Paddock and his family reside in Orland Park.
"We're delighted to have Scott join our team as Senior Vice President of External Affairs," Silver Cross Hospital's President and Chief Executive Officer Ruth Colby said. "As Silver Cross continues to grow and expand, we'll benefit tremendously from Scott's marketing expertise as well as the vitally important work he's done within the community. He's an excellent addition to Silver Cross."