Golf
Opinion: Norman's most significant major contribution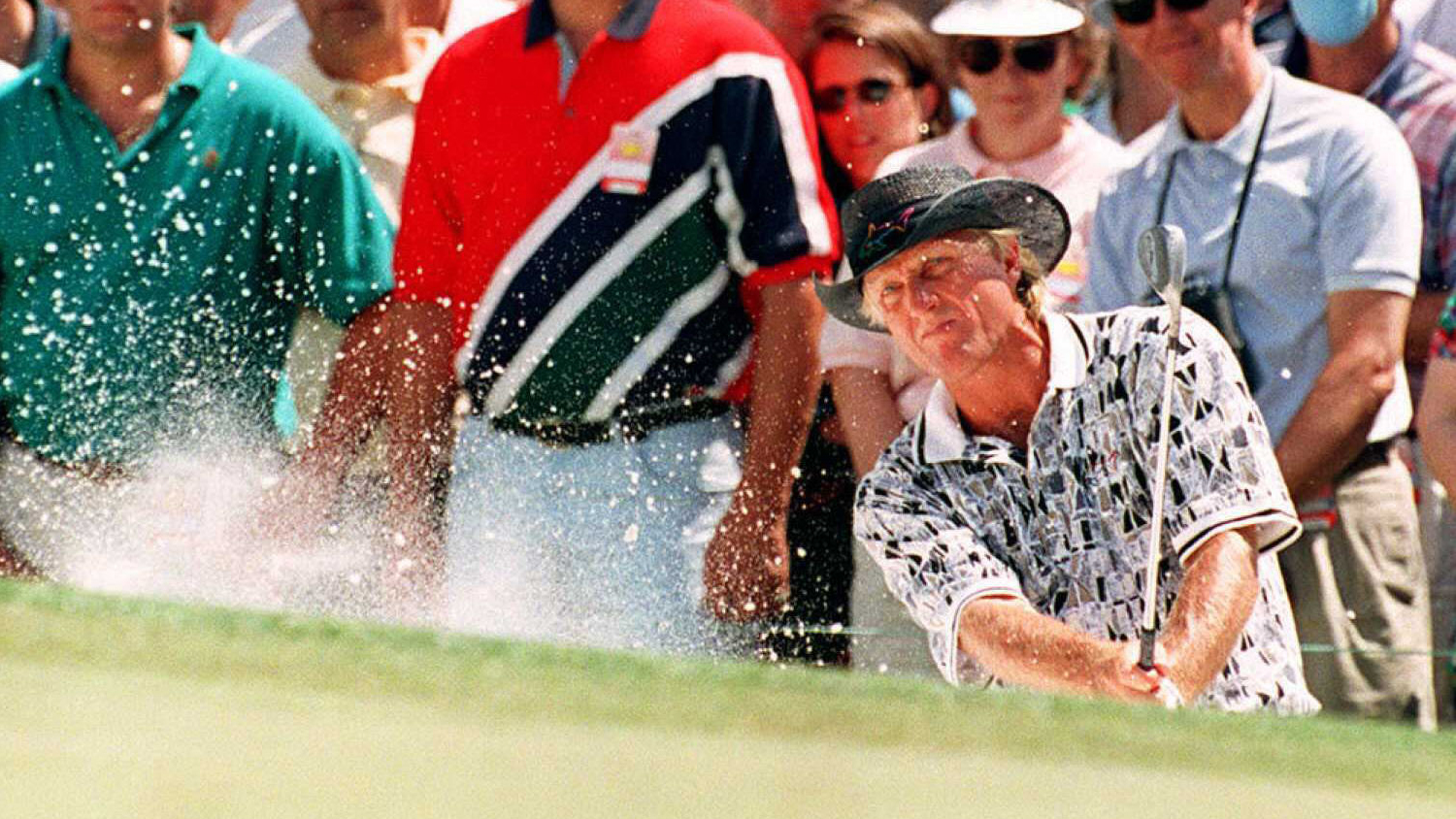 The memory remains vivid 25 years on, my first of watching a golf tournament.
A recently enamored golfer watching their latest sporting hero, Greg Norman, crumble on Augusta National's hallowed turf as he attempted to win the tournament that had alluded him for so long.
None of the previous Masters torment sat front of mind personally, but the 'Shark' had me hopeful he would do something my father assured me was extremely significant.
As history shows, despite my urging, Norman would fall short at the 1996 Masters, the Great White Shark brought to his knees on the 15th hole stuck in the memory of many.
Of course, Norman had close calls at the US Open and US PGA Championship as well, he won two Open Championships, yet it was the Masters that stood out.
Norman's disappointment helped to cultivate my childhood golf obsession that evolved into a career.
And from conversations with Tour players, golfers and non-golfers alike, Norman created an Aussie obsession with the Masters, which saw it supersede The Open as the number one major for so many of our country's young golfers.
RIGHT: Norman falls to the ground at the 15th after nearling hole his chip in 1996. PHOTO: Stephen Munday/ALLSPORT.
The Open seemingly always held top spot, perhaps due to our ties with Britain, or maybe due to Peter Thomson's command of the event during the 1950s, and yet the Masters has largely overtaken.
Largely due to Norman.
Adam Scott seemed to be shaped by Norman's career failure to don a green jacket, making it his mission to succeed where his idol couldn't.
Jason Day, too.
And it is of little surprise that Marc Leishman and Cam Smith both seem to lift at Augusta.
Geoff Ogilvy won the US Open in 2006, Day the US PGA nine years later, but younger golfers than I still seem to have the Masters at the top of their tree, despite many being personally unfamiliar with Norman's travails.
And therein lies Norman's greatest major championship contribution to the game in this country, at least in the eyes of this writer.
"Adam Scott seemed to be shaped by Norman's career failure to don a green jacket, making it his mission to succeed where his idol couldn't."
My first trip to cover the Masters, I wandered to the spot Tiger hit his chip at 16. There was a look in the trees on 10 where Bubba Watson hit a hooked wedged in 2012 to beat Louis Oosthuizen in a play-off. But so too did I head as close as possible to the front right of the 15th green and stare at the spot Norman fell to ground in 1996 that was so burned in a young golfer's memory.
Augusta and the Masters might have given Norman a tremendous amount of heartache over his career, but his near misses and valiant attempts to get back up and try again created something in many, arguably something greater than his two Claret Jugs managed.

© Golf Australia. All rights reserved.