Australia
North Melbourne Kangaroos star Ben Cunnington successful at AFL tribunal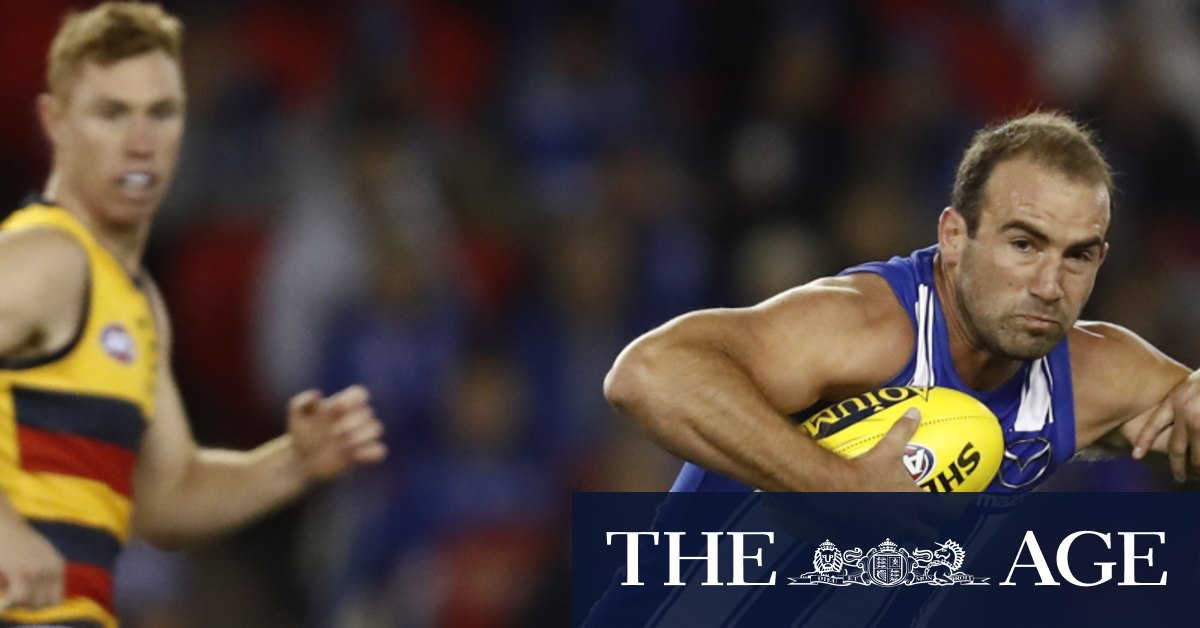 North Melbourne star Ben Cunnington is free to play Geelong on Sunday after successfully having his rough conduct charge downgraded at the AFL tribunal on Tuesday night.
After deliberating for more than 20 minutes, the jury decided that Cunnington's bump on Adelaide's Rory Laird during the Crows' round four win over North at Marvel Stadium was a "glancing blow," leading to the charge being downgraded from medium impact to low impact and a $2000 fine rather than a one-match suspension.
A medical report from Crows doctor Marc Cesana said that an assessment of Laird following the incident had found no areas of concern and that he returned to play.
North, via barrister Rob O'Neill, tendered evidence of Laird's rotations from earlier in the season to show the time he spent off the ground following the collision was "for a short time and a typical time."
However AFL lawyer Andrew Woods said the fact there had been no injury did not determine impact. He said there was an "immediate and hard" impact on Laird and that "the extent of force was more than low."
Woods added that the manner in which Cunnington connected with Laird had the potential to cause injury.
As part of the defence, O'Neill showed the jury of Richard Loveridge, Jason Johnson, Shane Wakelin footage from a 2020 incident in which Port Adelaide's Zak Butters collected St Kilda's Paddy Ryder, who had clutched at his head following that hit. O'Neill said that if anything that was a more serious incident than the Cunnington-Laird one and yet was still only deemed low impact.
But Woods sought to distinguish that incident, saying it was very different to the one at hand.