Tennis
No. 26 Men's Tennis takes two SEC weekly honors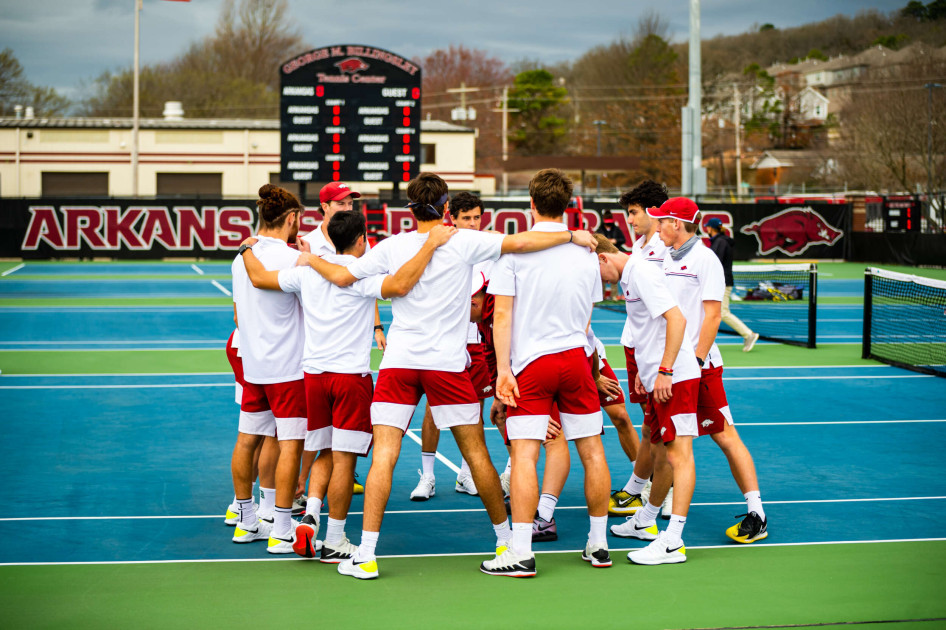 FAYETTEVILLE, Ark. – Arkansas Men's Tennis had two Razorbacks pick up SEC weekly honors, the conference announced on Wednesday afternoon. Aleksa Bucan was named the SEC Newcomer of the Week while Adrien Burdet was tabbed as the Freshman of the Week.
Bucan clinched Arkansas' 4-3 upset over No. 3 Tennessee on Sunday with a three-set win over Luca Wiedenmann. After trailing 3-4 in the final set, Bucan won the next three games to close out the final court of the day and ensure the highest ranked win in program history since 2003. Wiedenmann brought into the match a 27-2 overall record and a 17-1 dual season record before Bucan knocked him off.
Burdet won his first career matchup against a nationally ranked opponent with his three-set win over No. 96 Pat Harper of Tennessee. His win tied up the match at 3-3 in Arkansas' upset of the third-ranked Vols. Burdet also teamed with Melvin Manuel to get their first nationally ranked win as a duo, downing No. 48 Rowe/Croyder of UGA. The rookie is tied for the team lead with his double-digit singles victories during the dual season.
Burdet, Bucan, and the Hogs continue their road trip with a match at Auburn on Friday, April 9.