Latest
Nihal, Rakshitta rule, emerge World U-18, U-16 chess champions | Chess News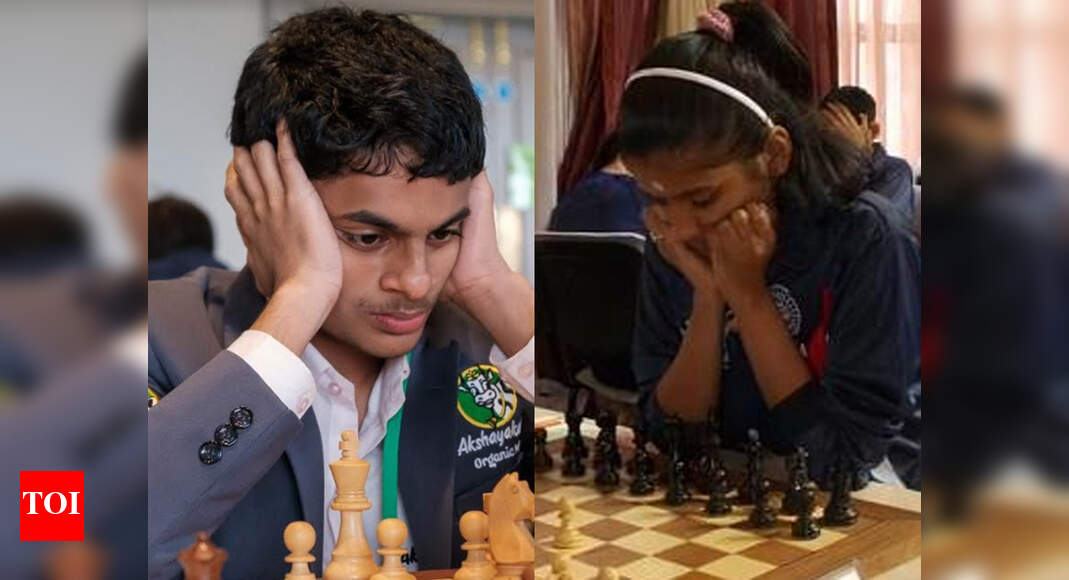 Read more at timesofindia.indiatimes.com
NAGPUR: India's best junior Grandmaster (GM) Nihal Sarin and Women International Master (WIM) Rakshitta Ravi recorded identical victories to clinch a gold medal each in the U-18 Open and U-16 Girls' section of the Fide Online World Cadets and Youth Rapid chess championships on Tuesday.
While young Indian GM Gukesh D forced an Armageddon decider with Russian IM Murzin Volodar, both Nihal and Rakshitta ruled the roost with a thumping 1.5-0.5 triumph over Armenian GM Sargsyan Shant and Chinese WIM Song Yuxin respectively.
After playing out a first round draw in the summit clash, both Nihal and Rakshitta registered victories in contrasting fashion in the second essay.
In the first round of U-18 Open section, Nihal defended well with his black pieces to split the points in 46 moves before he lived up to his billing to get the better of 4th seed Shant while utilizing the opening advantage with the whites. Nihal took 58 moves to win the second round and claim yet another world crown.
In contrast Rakshitta had a relatively easy outing. In what was a positive start, seed No 6 Rakshitta held her Chinese 4th seeded Song in a 39-move opening round while defending with her black pieces. In the second round, Rakshitta started with the regular King pawn opening and utilized her advantage with the white pieces well. After winning an extra piece in the mid-game, Rakshitta laid a beautiful trap over her Chinese Opponent to register a facile 35-move win for the U-16 World crown.