World Cup
New doco reveals Perry's World Cup injury anguish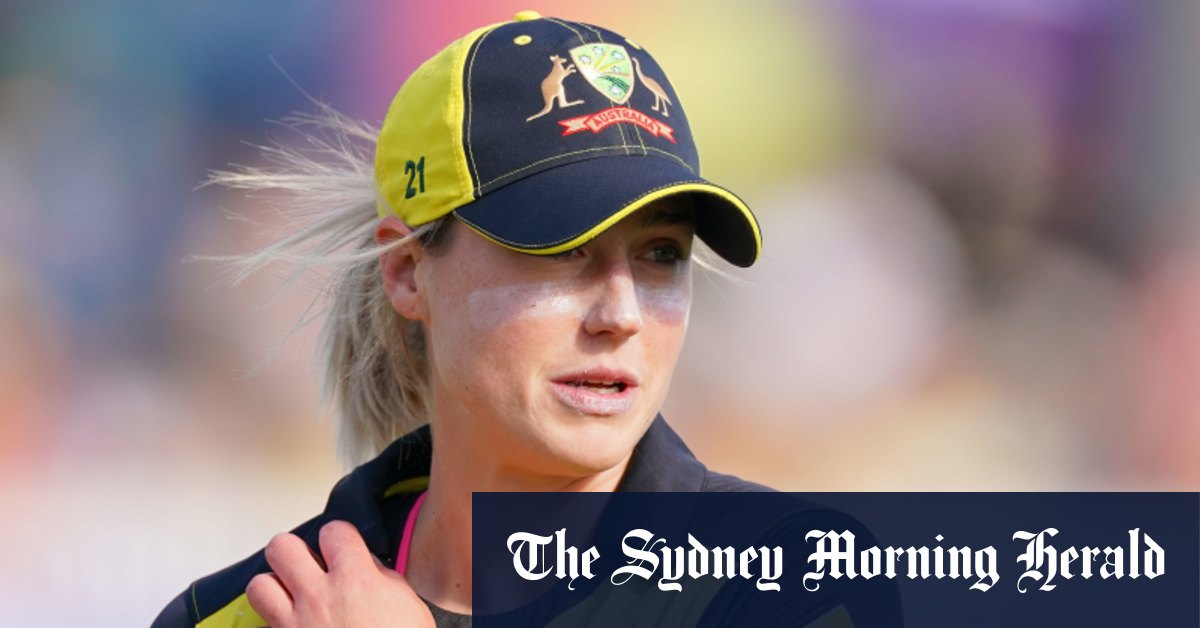 Coach Matthew Mott comes clean on the seriousness of the shoulder injury Perry carried into the tournament, revealing he pushed her down the batting order in the team's narrow escape against Sri Lanka in Perth for World Cup debutant Nicola Carey.
Perry hurt her hip in the following game against Bangladesh before suffering a serious hamstring tear requiring surgery.
"There was definitely spin around her injury because she was being dropped down the order," former ABC sports journalist Angela Pippos, who, along with co-director and co-producer Nicole Minchin, travelled with the team during the tournament, said.
"Motty comes clean about it in the film. The real reason was it was causing her grief. We watched her face very closely, it was hard for her to hide the pain and loneliness of being injured. There are some moments in the film you can see she is under enormous emotional strain and our heart went out to her. World Cups are the pinnacle and her body let her down."
Though ruled out of the final, Australia opted not to replace Perry in the squad such is her importance to team morale. Adopting a team-first attitude, the champion all-rounder organised for her teammates to be sent heartfelt messages of support by their loved ones in the lead-up to the big game.
Childhood friend Alyssa Healy, who insisted she and Perry stand next to each other for the national anthem to mark the importance of the occasion, received a note from her parents.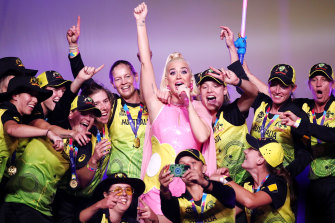 "She did so much to inspire the players, she wasn't on the outer, she was in the middle of the group talking to the players, keeping their spirits up," Pippos said.
"It really meant a lot to the players that she did that. The love and respect for Perry shines through."
Loading
Betty Wilson, one of the trailblazers in the women's game, defied Australian society's expectations of women in the 1940s and 1950s to become one of the greatest players of the game. Australian cricket's young female cricketer of the year award is named in her honour.
Captain Meg Lanning dons Wilson's kit, part of a wide range of memorabilia the late great kept from her career, in the film's opening montage.
"We were a bit gobsmacked to see how much she had retained," her nephew Ken Wilson said.
Andrew Wu writes on cricket and AFL for The Sydney Morning Herald