Tennis
New Albany takes two in Monday tennis action | New Albany Sports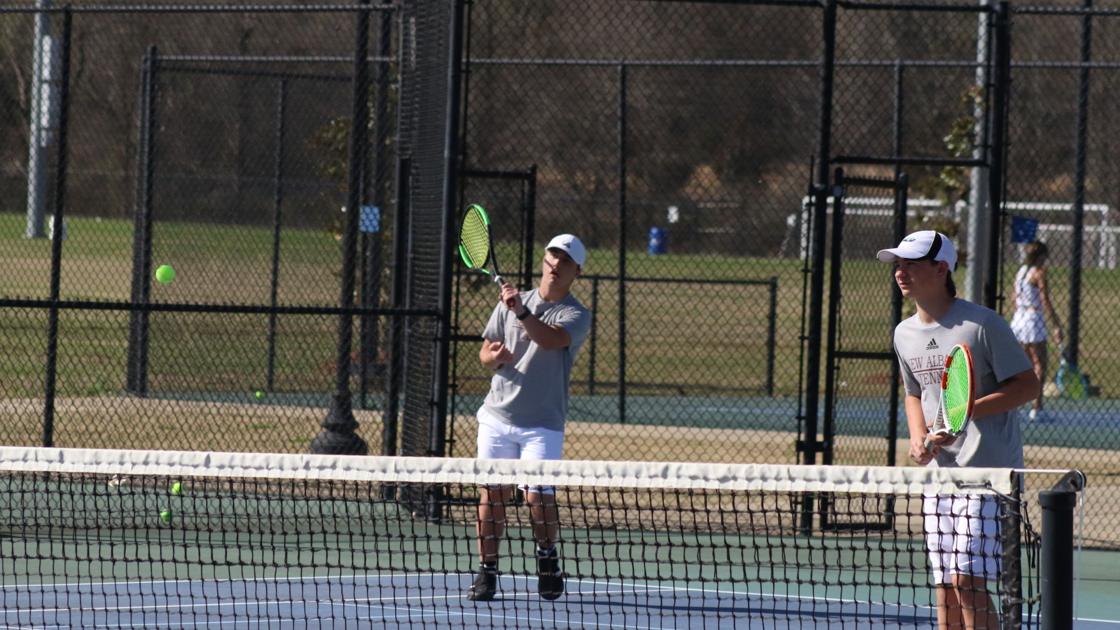 New Albany defeated Ripley 7-0 in Division 1-4A tennis on Monday at BNA Bank Tennis Complex. 
Bradyn Bowman defeated Dalton Morton in boys singles 6-0, 6-0. Sarah Robbin won in girls singles over Layla Bryant 6-0, 6-0. 
Team Aldridge paired up on one girls doubles court as Isabella and Eva won for New Albany over Ripley's Ellie Griffin and Madison Dillard by 6-0, 6-0 scores. Heidi Clayton and Lilly Stout took 6-0, 6-0 wins over Kate Ward and Reese Shelton on the other girls doubles court. 
Colin Williams and Conner Greer defeated Nick Shapley and Andy Vaughan 6-0, 6-0 in boys doubles. Sam Derrick and Carter Ladner won the other boys doubles court by 6-0, 6-0 scores over Garrett Lefler and Tanner Rutherford. 
New Albany won the mixed doubles court as Wright Miskelly and Gracie Mason defeated Sam Green and Zoe Green by 6-0, 6-0 scores. 
New Albany 6, TCPS 1 in non-division match
The Bulldogs played back-to-back tennis matches on Monday as their second opponent of the day was Tupelo Christian Prep School and New Albany won by a 6-1 final. 
Joseph Fennell paired up with Natalie Creekmore in mixed doubles and took a 6-4, 6-3 decision over Alden Wren and Avery Kate Lindsey. 
Boys doubles 1 court pitted John David Nelson and Joseph Durrett against Dow McCarty and Mac Carroll and the Bulldog duo won 6-2, 6-0. Boys doubles 2 court had Montgomery Owen and Will Boyington matching up with Braden Scott and Will Frohn as the New Albany pair triumphed 6-0, 6-0. 
New Albany's only loss came in a tightly contested girls 1 court match as Julie Gaines and Elizabeth Gaines defeated Jill Gafford and Isabella Aldridge by scores of 6-2, 1-6, 10-6. The Bulldogs took the girls doubles 2 court as Maggie Scott and Gracie Mason won by scores of 6-2, 6-2 over Lauren Williamson and Emily Upchurch.  
Everett Garrett was victorious in boys singles as he defeated Sam Wiseman 6-1, 6-1. Heidi Clayton won the girls singles match over Sophie Wren by 6-2, 6-1 scores.