WWE
Molly Holly Says She Cried For Four Hours When WWE Cut Her Hall Of Fame Speech Down To TWO Minutes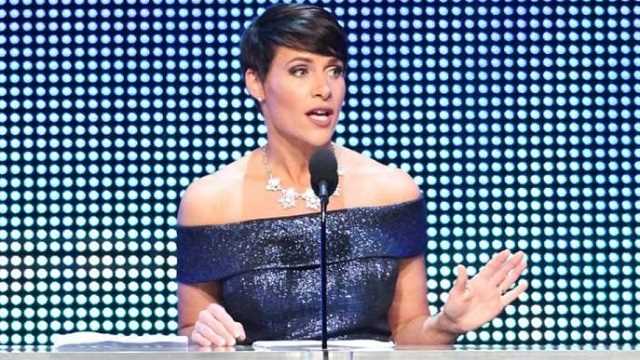 Busted Open Radio recent caught up with WWE Hall of Famer Molly Holly and, as you might expect, the subject of her recent induction came up. She revealed that WWE originally gave her 15 minutes to deliver her induction speech, but that was cut down two just two minutes days before the event took place. 
"A couple days before, they said, 'Oh, never mind. You actually have two minutes to give your speech,'" she revealed. "I cried for like four hours. A lot of times when I used to wrestle full time, they would tell us, 'You have 12 minutes to wrestle, and then right before we walk out, they would be like, 'Nope, nope, you have four minutes.' We were so ready to tell a story of good vs evil, and give the fans their money's worth, now it's just entrances, two moves, and the match. It would be such a heartbreak."
Molly admitted that "I think I took a lot of that resentment, or hurt, or whatever, from 20 years ago, and piled it on that moment when they cut my speech down." Despite that disappointment, WWE did allow her to record her full, original speech and then uploaded it to their YouTube channel (you can check it out below). 
This year's WWE Hall of Fame ceremony was a weird one, and the company got rid of introductory speeches and shortened the event for its Peacock debut. Why they couldn't give someone like Molly Holly more time to speak is unclear, but taking her from fifteen minutes to two?
Well, that's a very WWE thing to do…