Football
Maumelle football star Davillier making mark in hoops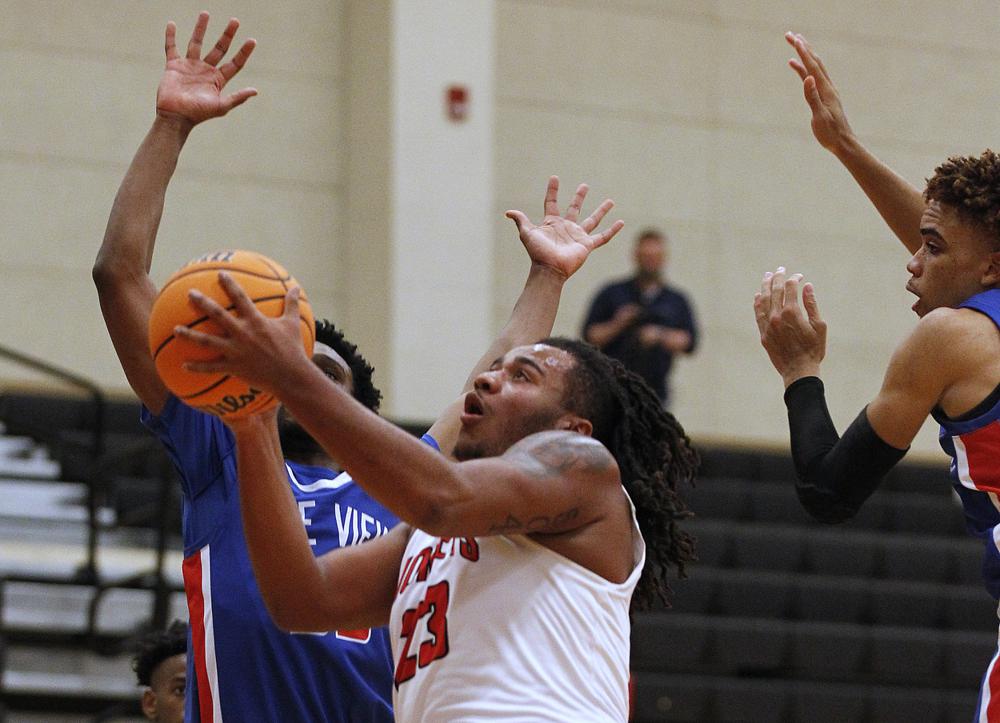 Published: Saturday, March 13, 2021
Maumelle junior defensive end Arkansas 2022 recruiting target Nico Davillier is one of the state's best high school football players, but he's also been taking care of business on the basketball court.
Davillier (6-5, 275) and Maumelle are two wins away from playing for the Class 5A state basketball championship.
The Hornets will battle Russellville on Saturday at 1 p.m. in Hot Springs with the winner advancing to play Sylvan Hills or Pine Bluff in a Monday semifinal.
"Nico is fighting right now to help our basketball team win a state title and is a big part of their success," Maumelle football coach Kirk Horton said. "He is big man for them and contributes a lot."
Davillier is one of 10 in-state junior football prospects who Arkansas coach Sam Pittman and his staff have offered.
Maumelle offensive lineman Andrew Chamblee committed to Arkansas last Saturday and is one of five in-state 2022 prospects pledged to be future Razorbacks.
Davillier has offers from Arkansas, Georgia, Auburn, Tennessee, Mississippi State, Missouri, Oklahoma, Nebraska, Penn State, Purdue, Colorado, Kansas, Arkansas State and Middle Tennessee State.
"He has not had time to dial in the recruiting process yet s much as Andrew, but he is getting a lot of attention with good reason because he can really play some ball," Horton said. "Similar to Andrew, I think the biggest step Nico took between his sophomore and junior years was his physicality.
"I think both of then will improve even more their senior years, and I am looking forward to coaching both of them."