Football
Marshall football: Bartrum, Chapman bring familiar faces to off-field staff | Marshall University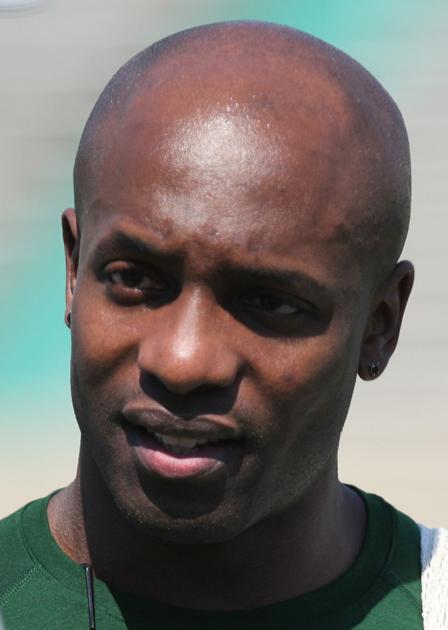 HUNTINGTON — Over the first two months of his tenure as Marshall University's head football coach, Charles Huff has taken many opportunities to be visible within the community.
However, the start of Marshall's Fourth Quarter program means Huff's focus has shifted from community to coaching as the Thundering Herd nears the start of spring football.
While the focus is on the field, Huff knows how important that community aspect still is as the excitement builds toward the beginning of his first season with the team.
With that in mind, Huff added a pair of former Marshall players, Mike Bartrum and Doug Chapman, to the football staff who are well-versed with both with the program and the community's connection.
"You have to get the right guy," Huff said of those hirings. "Having guys who have a connection to this university, to this area of the country is always huge because there are ways that they can help navigate connections and there are barriers that they can help break down just because of their relationships."
While Huff's on-field staff has plenty of local connections, including former players Shannon Morrison and Ralph Street and well-known West Virginians Bill Legg and Clint Trickett, the off-field personnel are just as important to bridge gaps and continue the momentum Huff built within the community.
Huff said the addition of Chapman and Bartrum gives him peace of mind because they are two guys that allow him to focus on the field.
"I know everyone is excited that I'm able to bounce around town and I'm able to be visible and all of those things, but when football starts, the reality of it is that isn't going to happen," Huff said. "There's one of me and, in order to maximize and get where we need to go, there's a lot of work to be done. So having someone dedicated to those roles and areas is crucial. My opportunity closes a bit on what I'm able to do, but having someone still visible and having someone everyone is still connected to is huge for me, especially at a place like Marshall."
Bartrum, an All-American tight end with the Herd's 1992 NCAA Division I-AA national championship team, joins the staff as a senior analyst and special assistant to the head coach after being in the running for the head coaching job during the interview process. Previously, Bartrum was assistant tight ends coach for the Philadelphia Eagles.
Meanwhile, Chapman — a senior analyst and director of player development — has worked in sports media and several other ventures since his NFL career, which came after starring for the Herd from 1996-99.
Neither has been a college coach, which Huff says is the perfect fit in this particular situation.
"Some guys get back into it and they want to coach, and they think, 'By me being an off-field person, it's going to help me coach,'" Huff said. "Well, yeah, we need you to coach, but we need you to coach in a different realm. Sometimes those lines get crossed and people don't do a good job at their specific job because they have this idea that their job is going to be something else.
"Doug and Mike are both guys who understand what we need in that role and they are both willing to help us transition and make those connections and inroads."
In addition to those hires, Mike Villagrana was confirmed as the team's general manager, Camie Cole Nations was named the director of player personnel, Jessica Jefferson was named director of on-campus recruiting, Luke Haker was added as assistant director of football operations and Johnny McWilliams was named associate director of sports performance.
It completes the first staff for Huff, whose team is expected to start spring practice on March 16.