Latest
Lucknow: SBI inter-circle hockey tournamentfrom March 3 | Lucknow News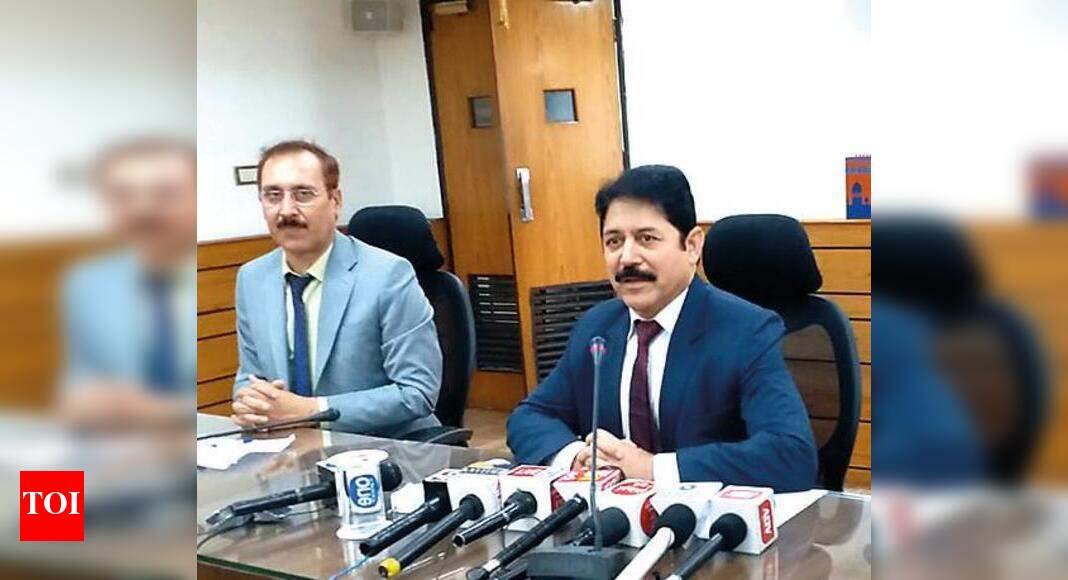 LUCKNOW: The State Bank of India, Lucknow circle, will organise the All-India Inter-Circle Hockey tournament at Padma Shri Mohammad Shahid Hockey Stadium, Gomtinagar, from March 3-7.
Circle CGM & president (circle welfare committee) Ajay Kumar Khanna hoped that all teams would display sporting spirit and put up their best show.
Secretary, CWC, KK Singh said total 10 teams would participate in the tournament. "The teams will be divided into three groups which will play 12 league matches. The semi-final will be played on March 6, while the final will be held on March 7," he said.
The Lucknow circle team comprises of four international players – Arjun Singh Yadav, Dhan Singh, Shailendra Singh and Anil Sharma. Other members of the squad are Shailendra Yadav, CDB Kumar, Ajeet Srivastava, Rajive Tandon, Neeraj Thapa, Nitya Nand Sharma, Mohd Adil Rizvi, Sunil Singh Mahara, Tarkeshwar Chauhan, Vijay Kumar Singh (captain), Joy Chakravarty and Ashish Vishwakarma.
The opening ceremony will be organised at 9am on March 3 which will be attended by CGM Ajay Kumar Khanna, secretary (CWC) KK Singh and DGM & circle development officer Chandra Bhushan Kumar Singh.
Prize distribution ceremony will be held at Anandi Water Park & Resort, and will be followed by a 'kavi sammelan'.