Formula 1
Lando Norris Showcases His Excitement for McLaren's New F1 Innovation – 'Things Are Looking Good'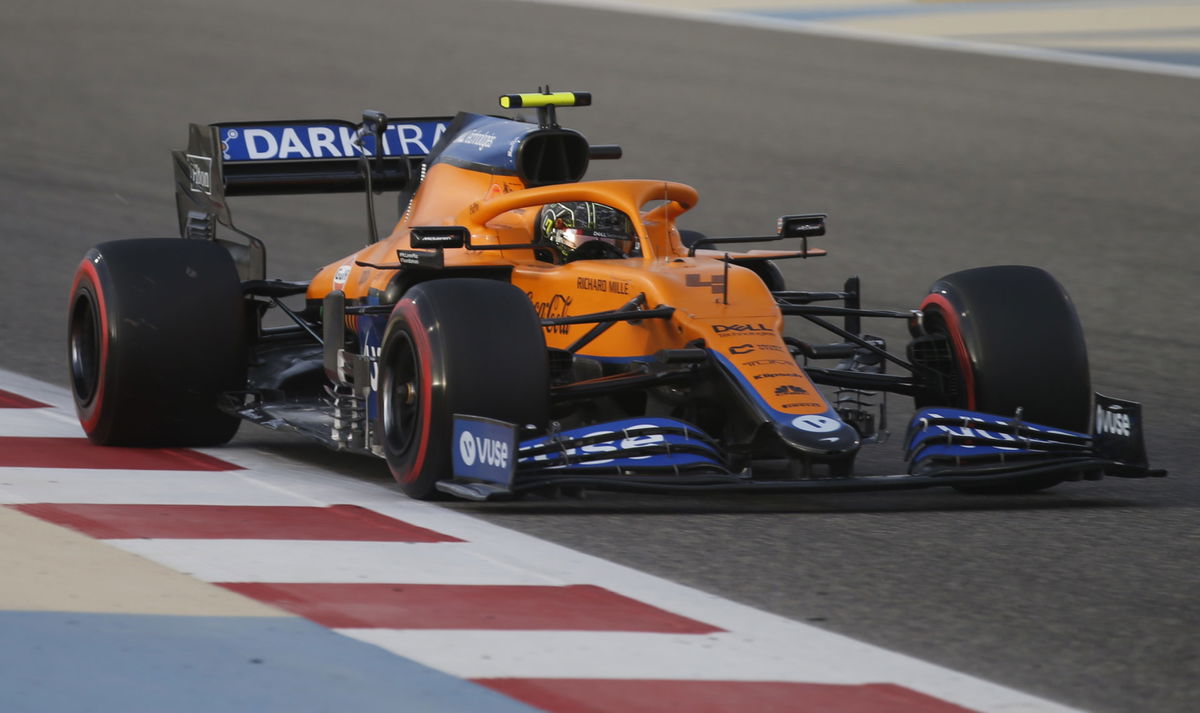 When McLaren's Lando Norris and Daniel Ricciardo hit the tracks in Bahrain last week with the MCL35M, there was a surprise element hiding in the car that caught almost every rival teams' eyes.
The 2021 challenger sported a different diffuser compared to the others. And it looked like McLaren managed to churn out a significant performance gain from the unique finding.
Hence, considering the incredible breakthrough by the McLaren crew, Norris couldn't keep himself from appreciating the engineers.
What did Lando Norris say?
During a virtual interview, the Briton applauded the team's efforts in finally being able to challenge much bigger teams after playing "catch-up" for a handful of years in F1.
"This kind of idea is pretty cool," Norris told SkySport F1. "From a driver's perspective, it's pretty awesome to see the guys and girls coming up with their own ideas and you know kind of something that's leading the way in a different way rather than playing catch-up or looking a bit in the past.
"The past few years, a lot of it's been trying to get back on to par with a lot of teams rather than trying to lead the way in different areas.
"And I think we're coming together a bit more and things are looking good. And hopefully, we're going in the right direction," he added.
McLaren had a horrendous start to their campaign from the wake of the hybrid era. From what was such a strong position, the British team drastically fell down to the mid-field.
What's more, they moved further down into the bottom of the field. However, their switch to Renault engines is what re-ignited their hopes of climbing up the ladder. And what a recovery this has been from the former constructor's champions.
Norris hoping rivals don't copy McLaren
Although McLaren are ahead of their rivals in terms of performance following the smart invention with the diffuser, Norris is hoping that the rivals don't use the idea on their cars as well.
"It's cool to see us bring out this difference and a talking point and a lot of people liking it. Hopefully, not many people copy us. And hopefully, we're the only team that have it," Norris said.
"But I'm sure in a few weeks, people are gonna be changing to it whether it suits their car or not."
McLaren are yet again lining up as favorites for P3 on the constructor's standings over the 2021 F1 season. However, their advantage could potentially be scraped off, as the chances of rival teams following McLaren's footsteps with the diffuser are quite high.
So, will McLaren manage to keep their nose ahead and secure what will be the second consecutive P3 finish on the constructor's table?