Formula 1
Kvyat – Qualifying lap shows Red Bull bosses I deserve to stay in F1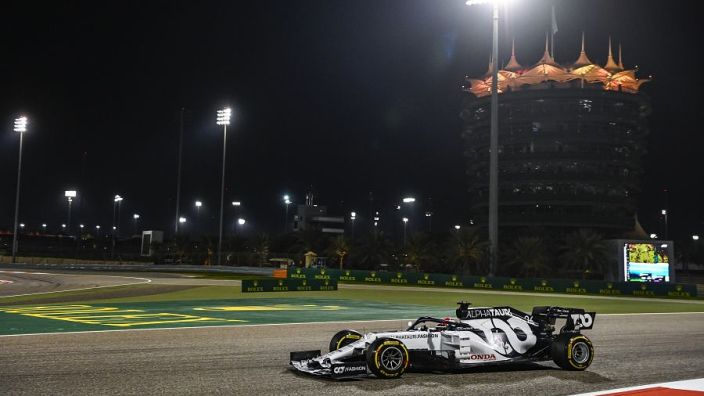 Daniil Kvyat clamed his qualifying lap for the Sakhir Grand Prix demonstrated why he should be retained by AlphaTauri for next year.
The Russian driver, who has also previously raced for Red Bull's senior squad, finished sixth in qualifying on Bahrain's fast outer circuit, 0.25 seconds ahead of his ninth-placed team-mate Pierre Gasly.
It was Kvyat's best qualifying performance for 33 races since last year's Azerbaijan Grand Prix when he also claimed sixth on the grid.
Asked if his performance had shown the Red Bull bosses he should be retained for next season, Kvyat quickly and firmly replied, saying: "Absolutely, yes. Laps like today, they say everything."
Kvyat has been out-performed by Gasly this year, and while his French team-mate has been confirmed for next season the team is likely to promote another young driver from their junior programme into the second seat for 2021 in Yuki Tsunoda.
This is only the third time Kvyat has out-qualified Gasly this season, but he said he had not said anything to his employers about the situation and will leave his performance on the track to do the talking.
"I don't need to say anything," he added. "In the end, the car has been competitive in the last few races and I got P6 today with a really good lap."
Asked about his future he added: "To be honest, like I said many times, I think the chances are very slim and I accepted it a while ago. It's the only seat available in F1 at the moment and they need to promote their young drivers.
"That's the last thing I heard, so it's fair. But I'm not living in an illusion, I know that's how things are and of course, I am just doing everything I can in these last races and qualifyings, the sessions that matter, to show what I'm worth.
"Today was one of those sessions to remind people that I can put it in the right place and if it's not next year in F1 then I will do my best to be back in 2022 hungrier than ever and hopefully in a place where I can show my potential."