Formula 1
Kobayashi 'Felt Sorry' for Sebastian Vettel After Suzuka F1 Win in 2012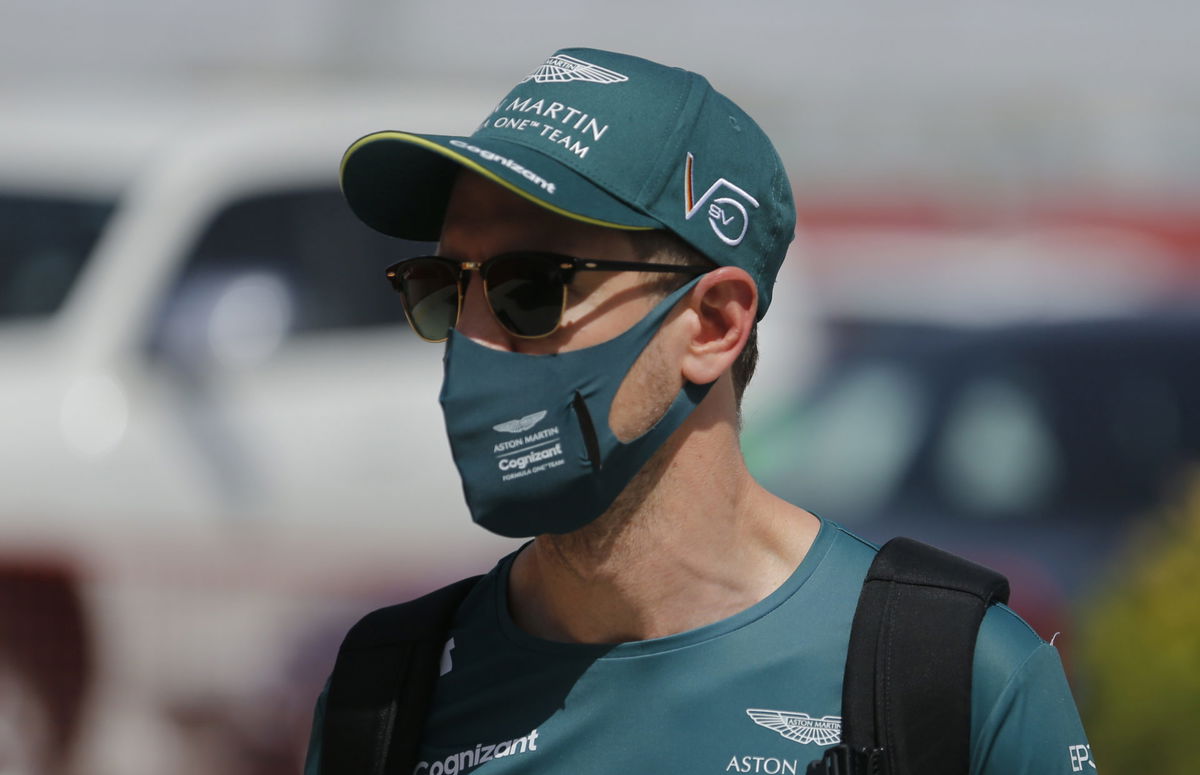 In the 2012 Japanese Grand Prix, Sebastian Vettel was standing at the top of the podium. However, that day at Suzuka Circuit belonged to Kamui Kobayashi. He had claimed the P3 position to become the first Japanese driver in 22 years to stand on an F1 podium.
As a result, the Japanese fans were absolutely elated. The circuit echoed with Kobayashi chants in celebration.
In a recent podcast, Kamui Kobayashi explained that he felt bad for possibly spoiling Vettel's celebrations.
He explained, "I am really thankful for all the Japanese fans. I think I was sad, I felt like winning (the winner, given the crowd's celebration). It felt really, really sorry for Seb and Felipe (for upstaging their celebrations). I think Seb is always strong in Suzuka. And Felipe I think he was not long time been (on) the podium. He just came second after long, I don't know maybe after one or two seasons. So he should be happy."
ALSO READ – Why Sebastian Vettel Insists on Labelling his Ferrari F1 Stint a 'Failure'
Sebastian Vettel is struggling to find a podium finish
The German won the Suzuka race and that Formula 1 drivers' championship that season. However, Vettel is currently going through a rough patch and is struggling to claim a podium finish. He had only one podium finish last season, and his prospects for this season do not look very good.
From what we have seen through the pre-season testing and the season opener at Bahrain, the German has struggled to adapt to the new Aston Martin car. Moreover, the car has also struggled through the weekends.
David Coulthard recently shared his opinion that Sebastian Vettel will not finish the season.
"I just don't see how he's going to rediscover that mojo. If Lance does to Seb what Charles Leclerc did to Seb, I just don't see how he [Vettel] can finish the season."
The German's former Red Bull teammate, Mark Webber, is also worried about Vettel.
"I'm a bit nervous about how this season will unfold for him. How many bullets has he got left in his magazine? I don't know," said the former driver.
From Aston Martin's perspective, a lot rests on Sebastian Vettel's experience and skills. They will hope that the German finds his mojo and starts bringing in favourable results for the team soon.
Do you believe Sebastian Vettel will strike back through the season or will this be his last season in F1?