USA
Kiper, McShay preview No. 1 picks, QB class and names to know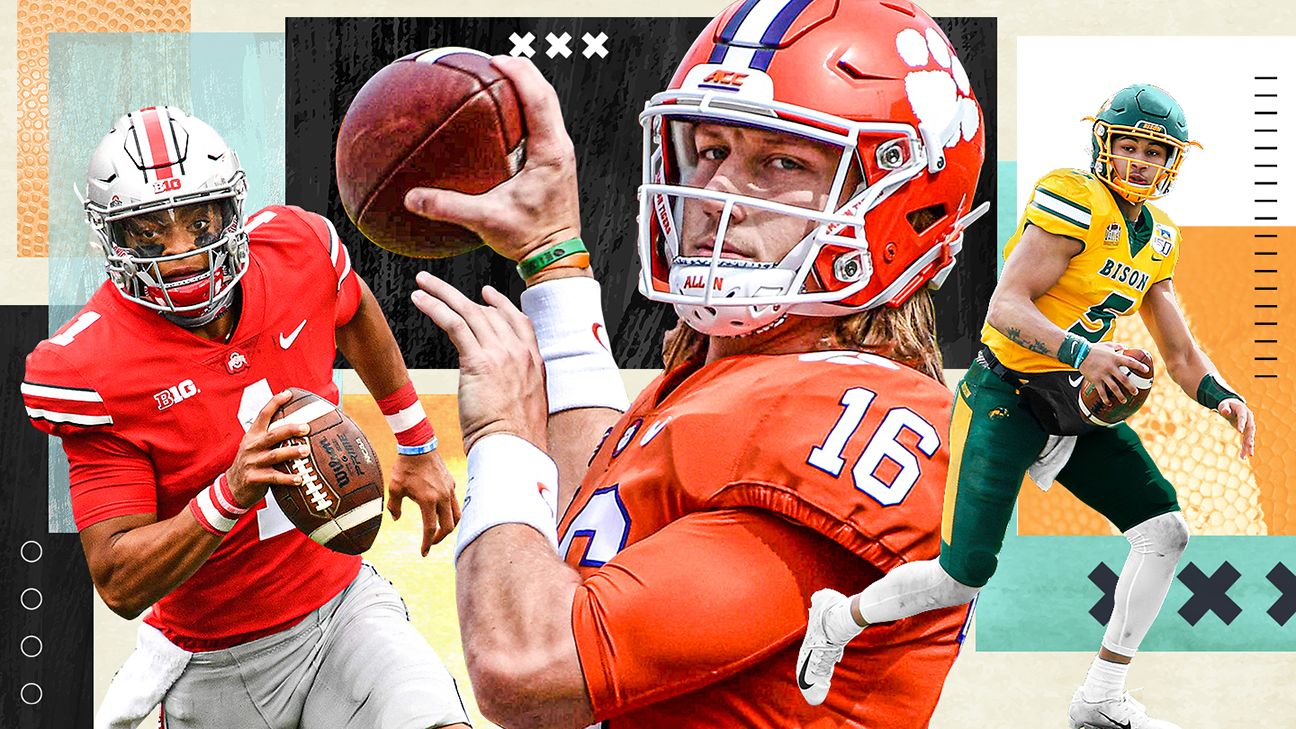 The 2021 NFL draft could be the wildest yet. With the road to the College Football Playoff cluttered with game postponements, cancellations and player opt-outs due to the COVID-19 pandemic, there are many unknowns as we approach Round 1 of the draft on April 29. ESPN NFL draft experts Mel Kiper Jr. and Todd McShay are here to help fill in the gaps.
Will quarterbacks Trevor Lawrence and Justin Fields go with the first two picks in the draft order, projected to the Jets and Jaguars? Who are the defensive players to know in the class? How has the pandemic changed the way NFL teams will scout the class? And what could the Patriots do with a potential top-15 pick? Kiper and McShay answer 30 big questions to get you ready for the draft:
Jump to an interesting question:
How close is the QB gap at the top?
Could the Cowboys target a quarterback?
How many receivers could go in Round 1?
What is the Patriots' biggest need?
What's your bold prediction for the draft?

Describe the 2021 class in one word:
Kiper: Mysterious. It's really an unprecedented year with so many prospects opting out of the season because of the COVID-19 pandemic. There are going to be several guys who enter the draft with only a handful of starts. That means wild-card prospects galore. And we still don't know what the pre-draft process will look like, though I expect the Senior Bowl and combine to happen next year.
How has this year changed the way NFL scouts evaluate prospects?
McShay: For starters, there's much less substance to evaluate. Six prospects in my top 19 opted out of the season, including Oregon's Penei Sewell, LSU's Ja'Marr Chase, Penn State's Micah Parsons, Miami's Gregory Rousseau, Northwestern's Rashawn Slater and Virginia Tech's Caleb Farley. Two more — Texas' Samuel Cosmi and Minnesota's Rashod Bateman — are planning on opting out of remaining games. North Dakota State QB prospect Trey Lance played a one-game season. And many more will play fewer games than they typically would.
That will put more importance on the Senior Bowl and NFL scouting combine than in a normal year. If the Big Ten and Pac-12 hadn't returned to play, those showcase events would have been even more crucial to the process, but even still, many players just won't have the tape that scouts want. And when they don't have the tape they want, they look for anything they can find to see these prospects perform and compete. There's only so much you can get from the combine, but in an odd year, it certainly carries more value. And I'm excited to see some top talents at the Senior Bowl, which is currently on track to go on as planned.
Is Trevor Lawrence the clear top prospect in this draft?