NASCAR
Jimmie Johnson Earns Yet Another Award for His Outstanding Contribution to the Sport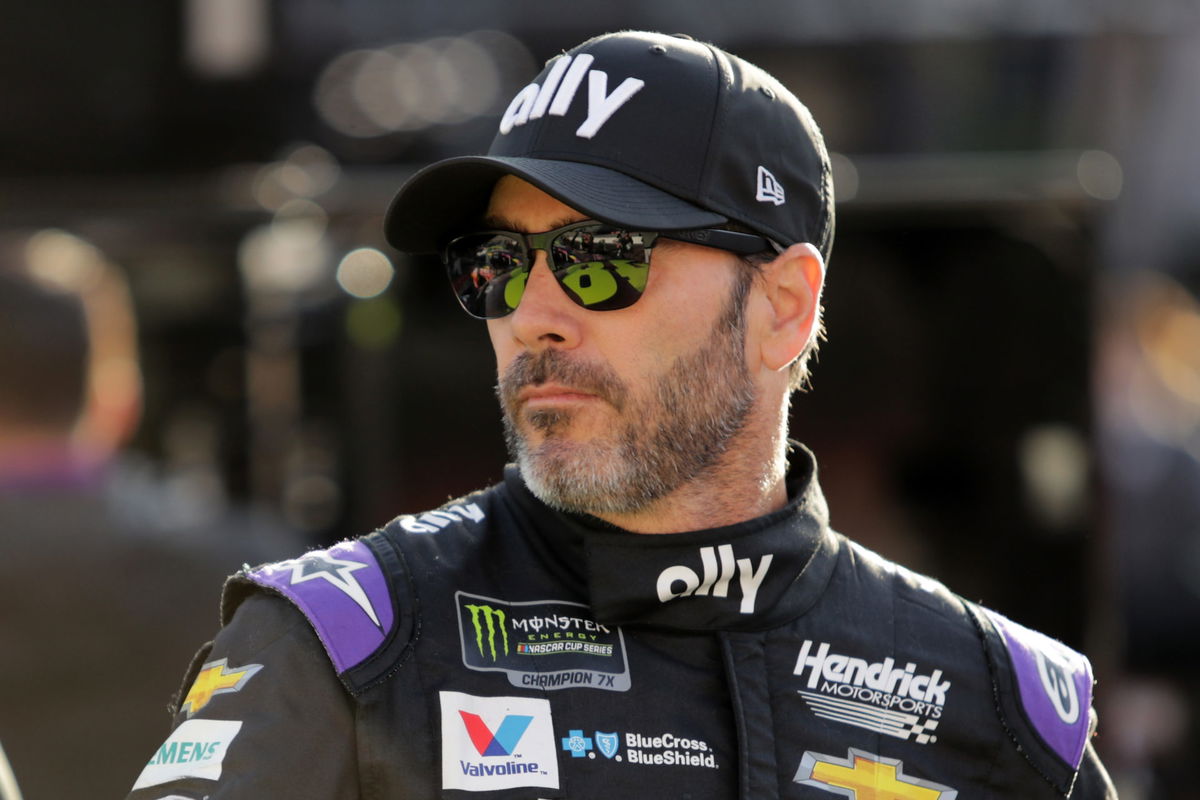 Read more at www.essentiallysports.com
Without a doubt, Jimmie Johnson is an absolute legend in NASCAR. Even though he has officially retired, he is still earning recognition for his contribution and influence in the sport.
Recently, the 45-year-old took home another special honor, namely the 2020 Myers Brothers Award. Apparently, the National Motorsports Press Association presented this prestigious award after a member vote.
The primary purpose of the award is to recognize individuals and/or groups for their contribution to stock car racing. Obviously, the former Hendrick Motorsports driver was incredibly humbled to receive the award. He noted that when he used to attend the event, he always had a sense of pride directed towards the winners.
The NMPA awarded the IndyCar-bound driver on the basis of his on-track achievements and his character. Johnson always conducts himself with grace under the intense pressure of competition.
2020 National Motorsports Press Association's Myers Brothers Award goes to … Jimmie Johnson. The award recognizes individuals and/or groups who have provided outstanding contributions to stock-car racing. #nascar

— Bob Pockrass (@bobpockrass) December 1, 2020
Jimmie Johnson deserves such recognition
In addition to that, he possesses a 'friendly and accommodating' nature. Finally, he also garnered praise for his community engagement via the Jimmie Johnson Foundation.
Earlier this month, Johnson received the Bill France Award of Excellence. He even watched as actor Matthew McConaughey sent him a special message.
ALSO READ- WATCH: Actor Matthew McConaughey Delivers a Special Message to Jimmie Johnson
It is also worth noting that fellow former NASCAR driver, Dale Earnhardt Jr. also gained NMPA recognition. In fact, the association inducted him and former racer, Steve Kinser, into the Hall of Fame.
Dale Jr. has won the Most Popular Driver vote several times in the past. So it isn't really that surprising that the association saw fit to induct him into the Hall of Fame.
Although he never won a Cup championship, Dale Earnhardt Jr boasts of 26 Cup wins. This includes 2 Daytona 500s and 6 wins at the Talladega Superspeedway.
After he retired, he immersed himself in the role of team owner. Since then, the 46-year-old has witnessed the JR Motorsports team storm to 3 Xfinity championships in 2014, 2017, and 2018.